Cars
Escape from Ukraine with 53 hp ZAZ Tavria
He specifically didn't wash it. Too much home soil sticks to the blue small car, mud flaps and bumpers. Oleksandr Bilyi drove 2250 kilometers from the Ukraine to Germany in his ZAZ Tavria. Fled from the war, like so many these weeks.
Most arrive by train or bus, some in modern western cars. With a ZAZ, very few. It was once built by Ukrainian carmaker Saporisky Avtomobilebudivny Zavod from 1987 to 2007.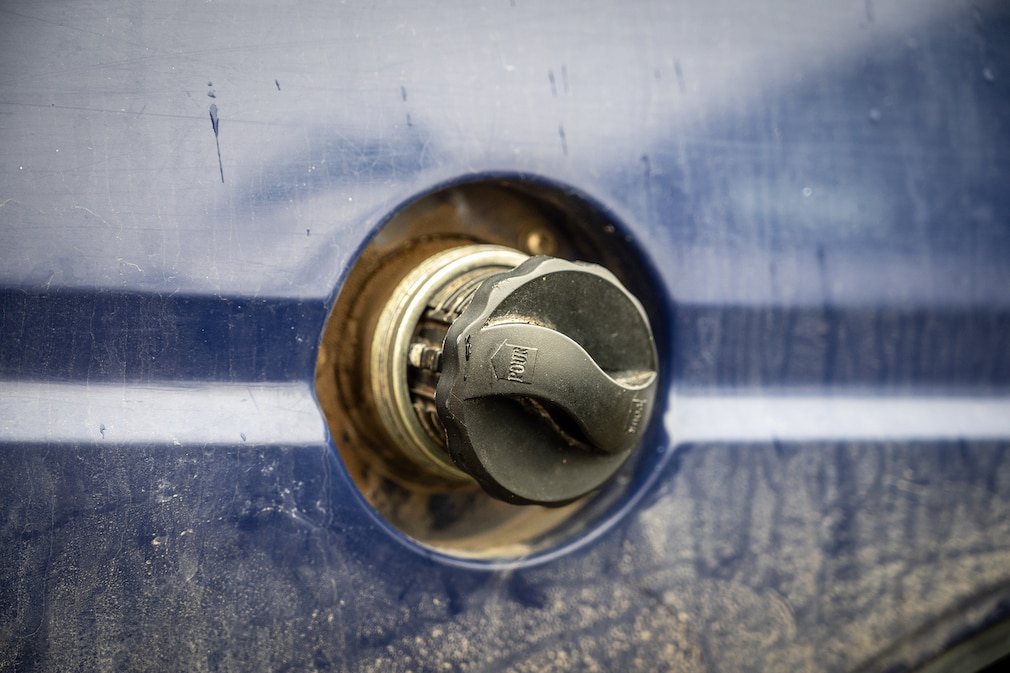 On March 1st Oleksandr leaves. His watch reads just before 12 o'clock, but actually it's already just after twelve. His hometown of Vinnytsia is 260 kilometers south-west of Kyiv. Rockets landed there on the very first day of the war. All the 71-year-old takes with him from his condominium is a few pieces of clothing and a half-finished model boat.
"I would like to finish building a sailing ship made of wood," says the retired engineer. He has food for several days with him, for himself and his cat, which accompanies him. He also puts the homemade cherry jam in the trunk. "They shouldn't fall into the hands of the Russians," says Oleksandr with a smile.
His daughter, who has lived in Winsen/Luhe (Lower Saxony) for many years, is coordinating his escape. The border crossings to Poland are too crowded. So she sends him to Romania first. To then divert to Hungary. Oleksandr rumbles through the war zone in his aged 53 hp car. Again and again he has to stop because there is an air raid alarm. He then stops on the right side of the road. And just stay seated. "Where should I have run to?" he asks.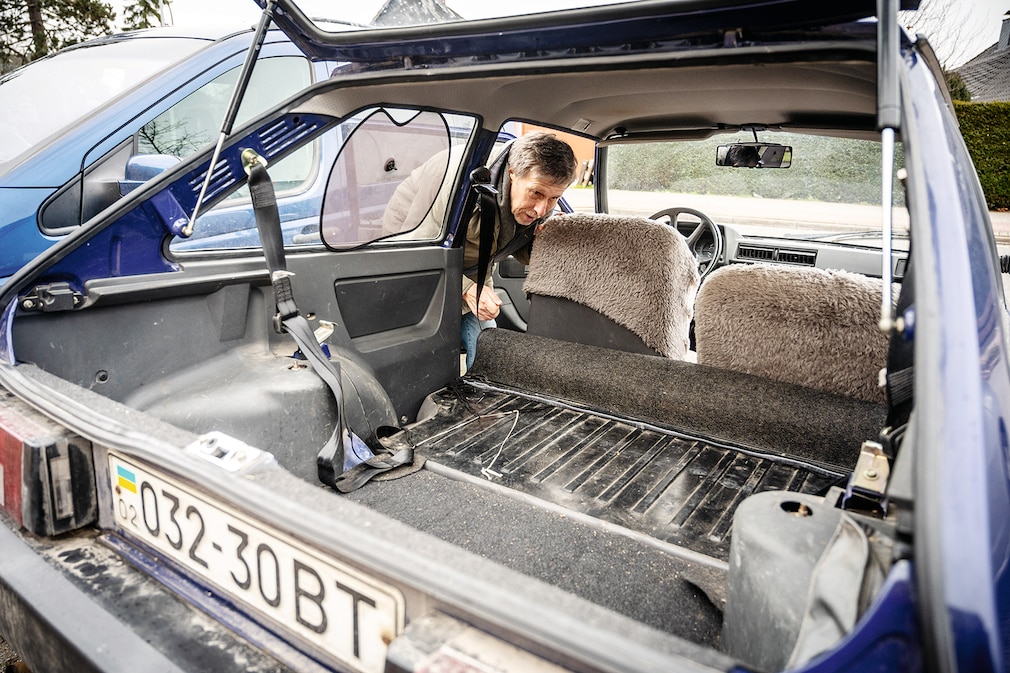 There are roadblocks everywhere, it's about 700 kilometers to the border. Once he needs more than 30 liters of petrol for 120 kilometers because everything takes so long. In the Ukraine he still fills up with 92 octane fuel, his ZAZ is frugal.
"I wasn't allowed to drive at night because the lights had to be off," says Oleksandr. When he stops at a hotel, the staff turns him away. It's curfew. So he sleeps in the car. Its seats don't even have headrests. "There are holes for it, but the car was delivered without it at the time."
In 2002 he bought the car for the equivalent of 2400 US dollars. A new Ukrainian-made car. Most of the time he just drove it to his dacha and to the lake. "For surfing, I strapped the board to the roof, pushed the sail lengthwise into the car with the rear seat folded down." Oleksandr smiles again. He speaks Russian, his mother tongue – and a few words of German. "I learned them from German surfing magazines."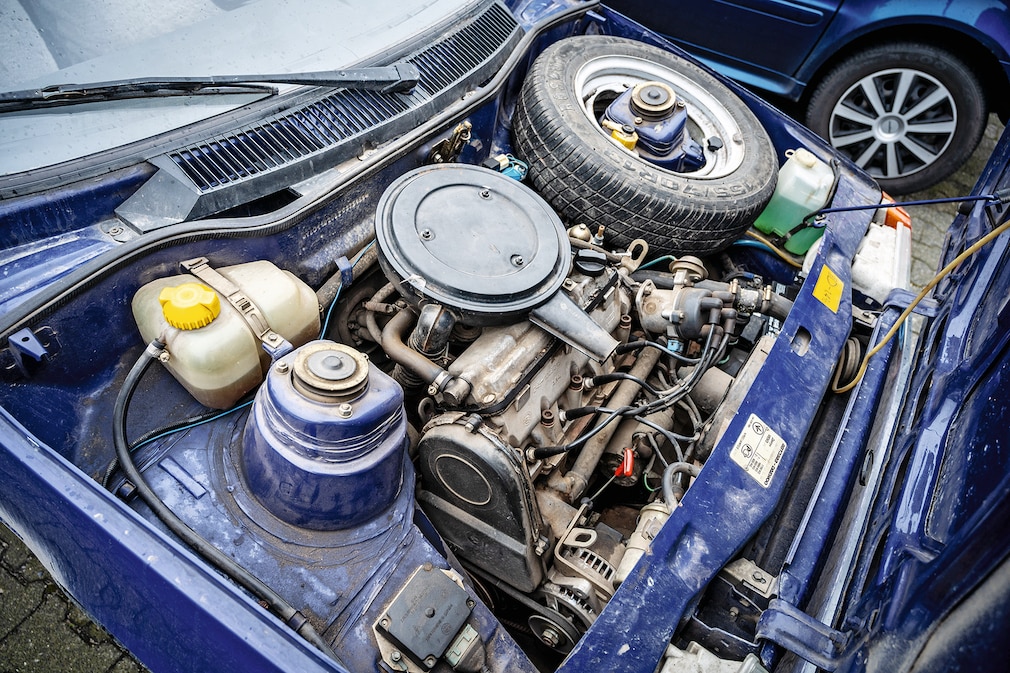 Oleksandr is a patriot, but driving ZAZ has little to do with it. Rather with its financial possibilities. "I get the equivalent of 70 euros in pension per month." Spare parts were available, new and used, at a market in his hometown. He fixed small things himself.
"I also bought a used Audi 100 here in Germany in 1997. But it was much too expensive for me to maintain."
So now he drives ZAZ. A car that shows quite well how closely interwoven Russians and Ukrainians are. "Partly fit spare parts from the Lada," says Oleksandr. And when the model is offered in Germany for a short time, Lada also takes over distribution. Oh yes, the company was founded in 1863 in the German-speaking village of Schönwiese by a German-Russian. "Everything is connected, so why did the Russians attack us?" says Oleksandr.
He is happy to finally be in Germany. "At the time, we practiced going into shelters during air raids. But it was still about the Americans as aggressors."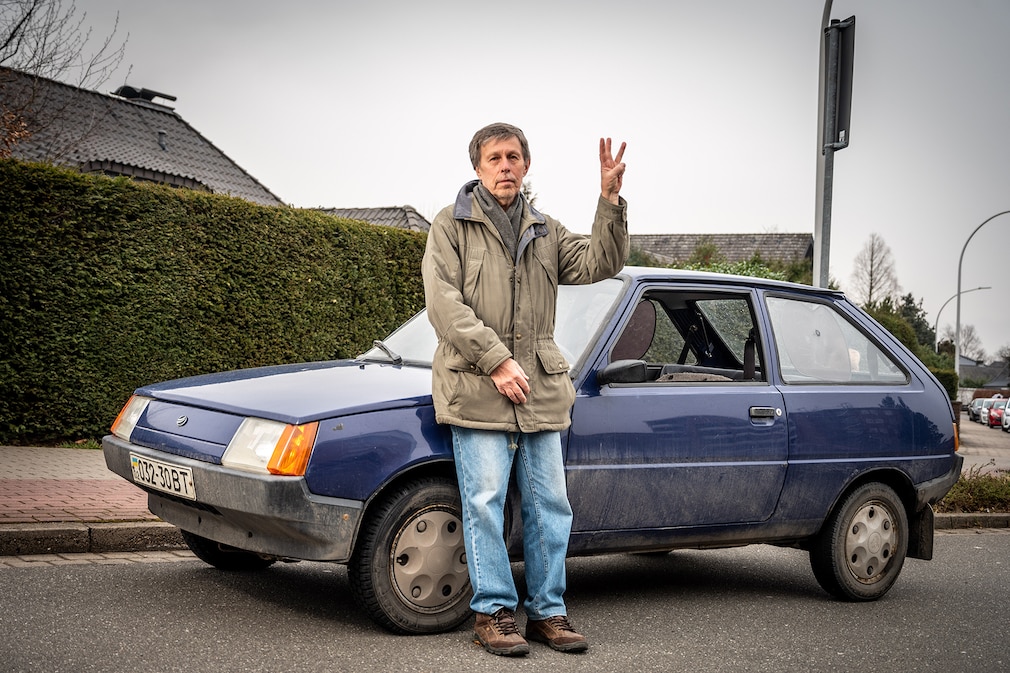 Oleksandr currently lives with his daughter (46) and granddaughter (9). "I didn't think he would make it this far in his little old car," says his daughter Kateryna. But the little miracle worked. The ZAZ held out. Now Oleksandr hopes that one day he will be able to return home. His faithful companion, the ZAZ, is supposed to get its grace fuel in Germany.
He is looking for a collector for him. The delivery takes place against a bid, the Ukrainian can use every euro well.
Specifications: ZAZ-1102 TAVRIA NOVA
Engine: four-cylinder, v. across, 1093 cm3
Perfomance: 39 kW (53 hp)
Torque: 80.5 Nm/3000 min.
Drive: Front / 5-speed gearbox
L/W/H: 3708/1554/1410mm
curb weight: 1190kg
0-100km/h: 16.2s
Maximum speed: 145km/h