Cars
ESDS: Does a minor mistake cost you victory in the Calibra Challenge?
The toughest screwdriver show in Germany started with a nasty task: changing the cylinder head gasket and timing belt on the legendary, complicated Opel Calibra V6. In the first part of the challenge, the two teams first had to disassemble the engine. Part two is now about the assembly. That takes even more patience and nerves!
After Piwi and Sarah had disassembled the engine in just two hours, the jury helped Team Lele to remove it to ensure a level playing field when assembling. Visibly drawn from the first part, the teams get right back to work. And now luck seems to be with the challengers Arthur and Dimitri. Because: Piwi and Sarah don't get the thermostat dismantled, neither cursing nor hammering help. Finally, after wasting precious time, the Flex is the solution.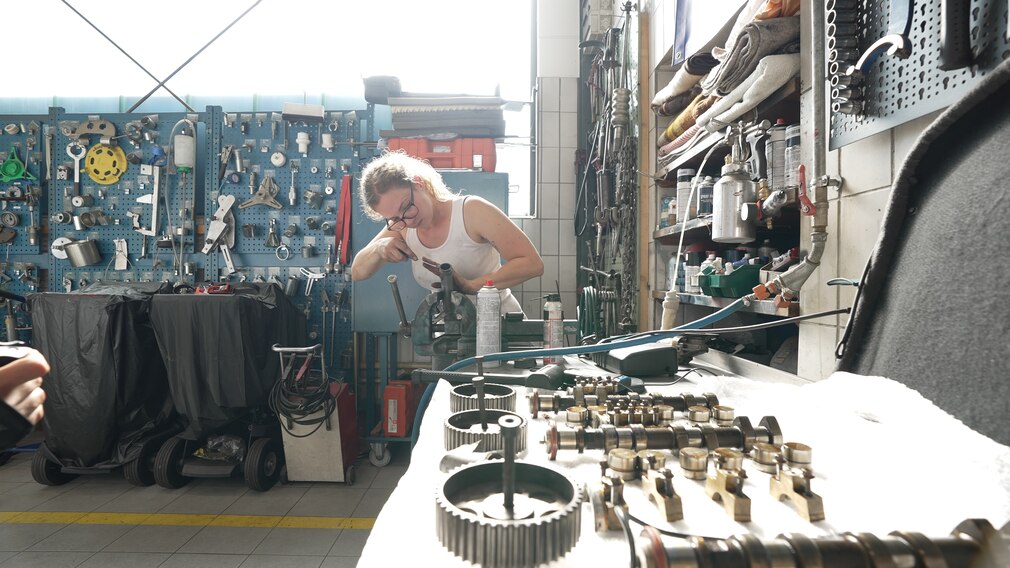 At Team Lele there is catfighting again

It's quite possible that they'll bring them back in, because Team Lele is bitching each other in the good old way. Rightly so, because after one of the two installed a camshaft incorrectly, everything above the cylinder heads has to be dismantled again in order to rectify the error.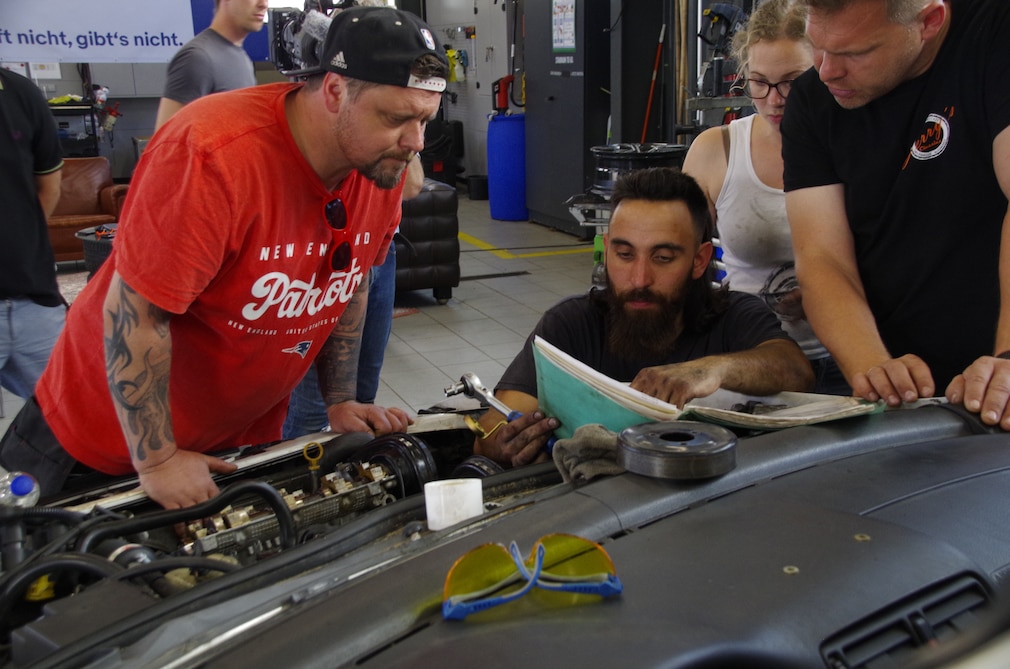 Big mishap for Piwi and Sarah

Not the only mishap on this show, and possibly not even the worst. Because: Shortly before the task seems to have been completed, Piwi and Sarah notice a vacuum hose pinched between the engine block and cylinder head. In the second part of "eBay sucht den Supermechaniker" you will find out whether it costs them victory, how complicated the repair manual for the Calibra V6 is, and what nasty tricks Team Lele plays on their opponents!
How to apply

If you think you have what it takes to be the best mechanic in Germany, then you can apply for episode five! This is quite simple. All you have to do is shoot a one-minute video about you and your current screwdriver project and explain why you are the right choice for "eBay sucht den Superschrauber".

You then upload the video to your own YouTube channel and tag it with the hashtag #ebay is looking for the super screwdriver. If the jury likes your application, you will receive a mail. You can apply until September 5, 2022. If you do well on the show, you have the chance to make it into the grand finale in episode six and win a classic car worth 10,000 euros!