Cars
ESDS: Opel Calibra V6 pushes the candidates to their limits
The search for Germany's best screwdriver has started! And the first episode already shows that if you want to win the title, you not only have to prove your skills with the tool, but also have tons of patience and perseverance. Because the first challenge is: Changing the timing belt and cylinder head gaskets on the Opel Calibra V6 – under time pressure in just eight hours and without special tools!
Two teams, two identical vehicles, the same task twice. Dimitri and Arthur are the challengers. The guys from the Lele drift team repair their own cars, but they have just as little idea about the Calibra V6 as the jury members Piwi and master mechatronics engineer Sarah, whom they choose as their opponents.
What all four know: The C25XE called V6 has a legendary complicated design, narrow and overbuilt. And here the toothed belt and cylinder head gasket are to be replaced in eight hours, without special tools and workshop manuals. That can be fun.
There is a joker

But nothing helps, the two teams get started without a great plan. "As long as you know what you're doing wrong, everything's fine," laughs Piwi. While he and Sarah concentrate on their work, Team Lele constantly snaps at each other, much to the jury's entertainment.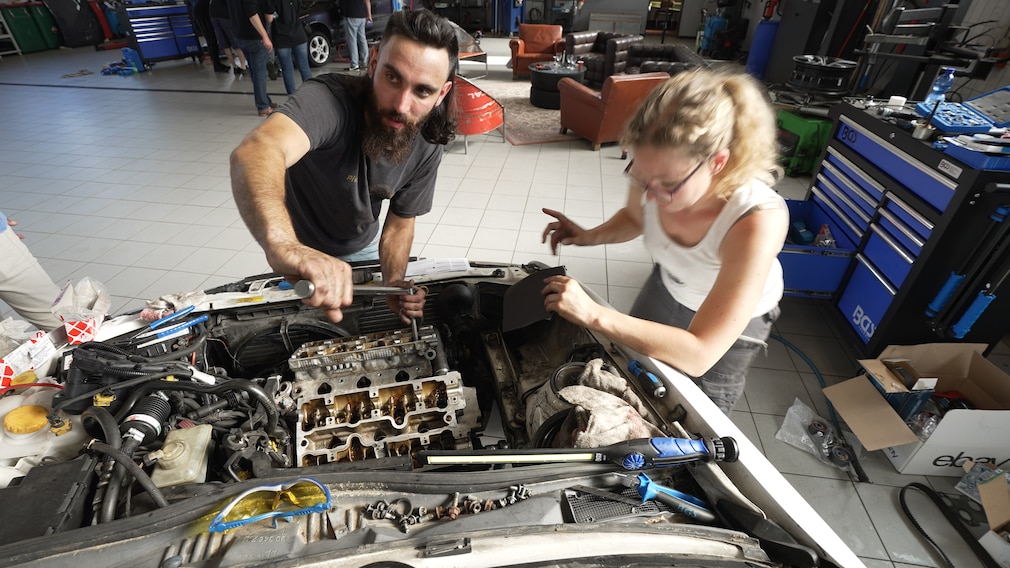 No wonder, with the coolant running out, the screws rusting – and host Nils trying to distract the teams to the best of his conscience. After all: Whoever tells a good joke from the team can win a help joker from the jury.
Big mistake in the team Piwi and Sarah

Under stress, cursing and sweating, the two teams work their way from one problem to the next. In the first episode of "eBay sucht den Superschrauber!"
How to apply

If you think you have what it takes to be the best mechanic in Germany, you can apply for episode five! This is quite simple. All you have to do is shoot a one-minute video about you and your current screwdriver project and explain why you are the right choice for "eBay sucht den Superschrauber".

You then upload the video to your own YouTube channel and tag it with the hashtag #ebay is looking for the super screwdriver. If the jury likes your application, you will receive a mail. You can apply until September 5, 2022. If you do well on the show, you have the chance to make it into the grand finale in episode six and win a classic car worth 10,000 euros!