Cars
EU CO2 plans: These are the steps to cut combustion from 2035
The European Union heralds the end for cars with combustion engines, whether diesel or gasoline. The EU states want to reduce the amount of greenhouse gases emitted by at least 55 percent below the 1990 level. From 2050 onwards, the EU should no longer produce any gases that are harmful to the climateto stop man-made climate change. This is what the EU plan sees "Fit for 55", which the EU Commission presented on July 14, 2021 – and which will massively change driving in the long term. What are the consequences of the plans for drivers? Here are some of the answers.
Selected products in a tabular overview

| | | |
| --- | --- | --- |
| BMW iX at carwow.de | RRP from EUR 77,300, savings: up to EUR 14,932 | |
| Kia EV6 at carwow.de | RRP from EUR 44,990, savings: up to EUR 14,069 | |
| Mercedes EQS at carwow.de | RRP from EUR 97,807, savings: up to EUR 6152 | |
| Hyundai Ioniq 5 at carwow.de | RRP from EUR 41,900, savings: up to EUR 13,290 | |
| Audi Q4 e-tron at carwow.de | RRP from EUR 41,900, savings: up to EUR 13,893 | |
| Skoda Enyaq iV at carwow.de | RRP from EUR 34,600, savings: up to EUR 12,860 | |
| Mazda MX-30 at carwow.de | RRP from EUR 34,490, savings: up to EUR 13,216 | |
When will the end of diesel and gasoline engines come?

Already up 2030 need to reduce greenhouse gas emissions from new cars in the EU 55 percent compared to today sink. According to the plans, from 2035 no new cars with diesel or gasoline engines be allowed. This means de facto the end of conventional gasoline and diesel cars, even if the plans do not prescribe an express ban on sales. It's more of a combustion engine out through the back door. Even now, the average fleet consumption is only 95 grams of CO2 per kilometer. If manufacturers fail to adhere to the specifications in the future, they will have to pay a fine. That should be a strong incentive for car manufacturers to phase out combustion engines and to advance the development and production of new e-cars even faster.
Which cars does the end affect?
It's about all new cars, from the smallest to the largest SUV, as well as light commercial vehicles. This usually means small vans with a gross vehicle weight of up to 3.5 tons and a payload of up to 1.5 tons. Their expiry is likely to affect delivery services and craftsmen in particular.
Zero emissions from 2035, what does that mean?
The plans provide that the CO2-Decline in 2035 compared to today is 100 percent. That means zero emissions for all newly registered cars, would mean electric cars or vehicles with fuel cells on the roads. That would not be an explicit ban on combustion engines. But when you can no longer register a new car, it happens equates to a ban on use on public roads. This should not contradict an operation on private property such as on race tracks.
What about the diesel privilege?

The EU has also set its sights on that. Brussels wants to reduce the "harmful effects of competition" under various energy taxes. This means, for example, the low price for diesel fuels applicable in Germany. About the one that has been in force since the 1990s Diesel privilege there have been discussions in this country for a long time.
What about e-fuels?
That's the big question. Strictly speaking also mean generated with green electricity E-fuels Emissions from a combustion process. Even if the synthetic fuels, the hydrocarbons of which are extracted from the air by means of energy, are climate-neutral, greenhouse gases are produced when they are burned. Nevertheless, synthetic fuel is repeatedly mentioned as an alternative to complete electrification. According to EU Commission President Ursula von der Leyen, internal combustion engines could be climate-neutral if they are operated with hydrogen or synthetic fuels. If produced correctly, these fuels would ultimately not emit any additional greenhouse gases, she told the Süddeutsche Zeitung. This classification should still be discussed. It is important for millions of drivers. E-fuels are still very expensive. At the end of 2020, the ADAC calculated that one liter of synthetic fuel would cost around 4.50 euros to manufacture.
Does the fuel cell have a future?

Hydrogen can be stored in fuel cells and can drive vehicles with zero emissions, from submarines to railcars. It could also play a bigger role in car manufacturing than before; it is currently a niche drive in the Toyota Mirai or the Hyundai Nexo. Brussels explicitly includes the expansion of hydrogen filling stations in its climate targets.
What applies to hybrids and plug-in hybrids?

You will too to the discontinued model. The two types of drive are not explicitly mentioned in the plans. However: "Since hybrids as well as plug-in hybrids with combustion engines, the CO2 emit, drive, these vehicles should not be registered in 2035 ", so the assessment of traffic lawyer Uwe Lenhart.
Is there grandfathering for my combustion engine?

The CO2– Rules only apply to new cars that have older ones Grandfathering. Cars that have already been registered are not mentioned in the climate plans, nor have there been any plans to date. Cars in Germany are currently 9.8 years old on average. A good part of the stock, around 20 million cars, were registered in 2010 or earlier. Even So there will be many more combustion engines in 2030 and beyond give.
What about classic cars?
Even Young and old timers should fall under grandfathering. At the moment there are mainly combustion engines on German roads. As of April 1, around 31 million gasoline cars and 15 million diesel cars were registered, plus a million gas-powered cars and classic hybrids without a charging facility. All-electric cars (BEV) and plug-in hybrids add up to just one million.
What's next for e-cars?
The hope of the EU and many car manufacturers rests on them. VW sees the "greatest transition since the change from horse to car" has come. The manufacturers are bringing out one new electric car after another. The EU Commission said that even if you are currently using a poor energy mix, an electric car has lower emissions than a classic combustion engine. (Here is a comment!)
How should e-mobility be promoted?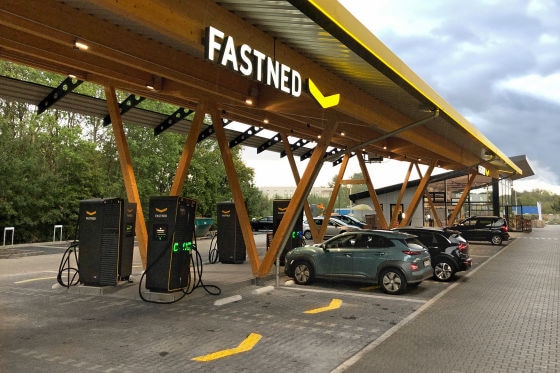 The EU states are to be obliged to expand the network of charging stations and hydrogen filling stations on highways, i.e. motorways, federal highways, country roads and district roads. This is how electric cars should at least Charge every 60 kilometers can. Fuel cell vehicles should be able to fill up with hydrogen every 150 kilometers. The Commission estimates the investment costs for the charging infrastructure at a total of 15 billion euros.
What do commuters have to prepare for?
Mainly due to higher fuel prices. At the beginning of the year, diesel was already 8 cents more expensive, petrol 7 cents more expensive. The cost of emitting CO2 in the air, that is, driving a car with a combustion engine, should now continue to increase from year to year. That should above all People in the country and meet with low income. In general, Germany is lagging with the current CO2-Duty on fuels after the specifications. Now is supposed to Mineral oil trading CO2-Right buy less every year. It is to be expected that in the end consumers will have to pay the price for this at the pump. It is not yet clear how much the fuel prices will rise. It is clear, however, that the German CO2Levy in the new system in 2026.
Will everyone still be able to afford driving a car?

To allay concerns from states and citizens, the EU is planning one Social fund. Part of the income from the sale of the CO2-Rights flow. It is primarily intended to help less financially strong commuters to shoulder the additional burdens. The same applies here: The details are still open.
Are the conversion plans already final?
No, there should be a review clause. It stipulates that every two years a check is made to see how far the manufacturers are with the changeover. A test report is planned for 2028, on which the further procedure depends. So that could Date 2035 postponed will. There is one reservation: the EU countries and the EU Parliament still have to approve the proposal. Experts anticipate tough negotiations and assume at least a year and a half before the plans are approved.
With material from dpa and Reuters