Politics
Europe is unlocking: A coffee in Mallorca, theater in Prague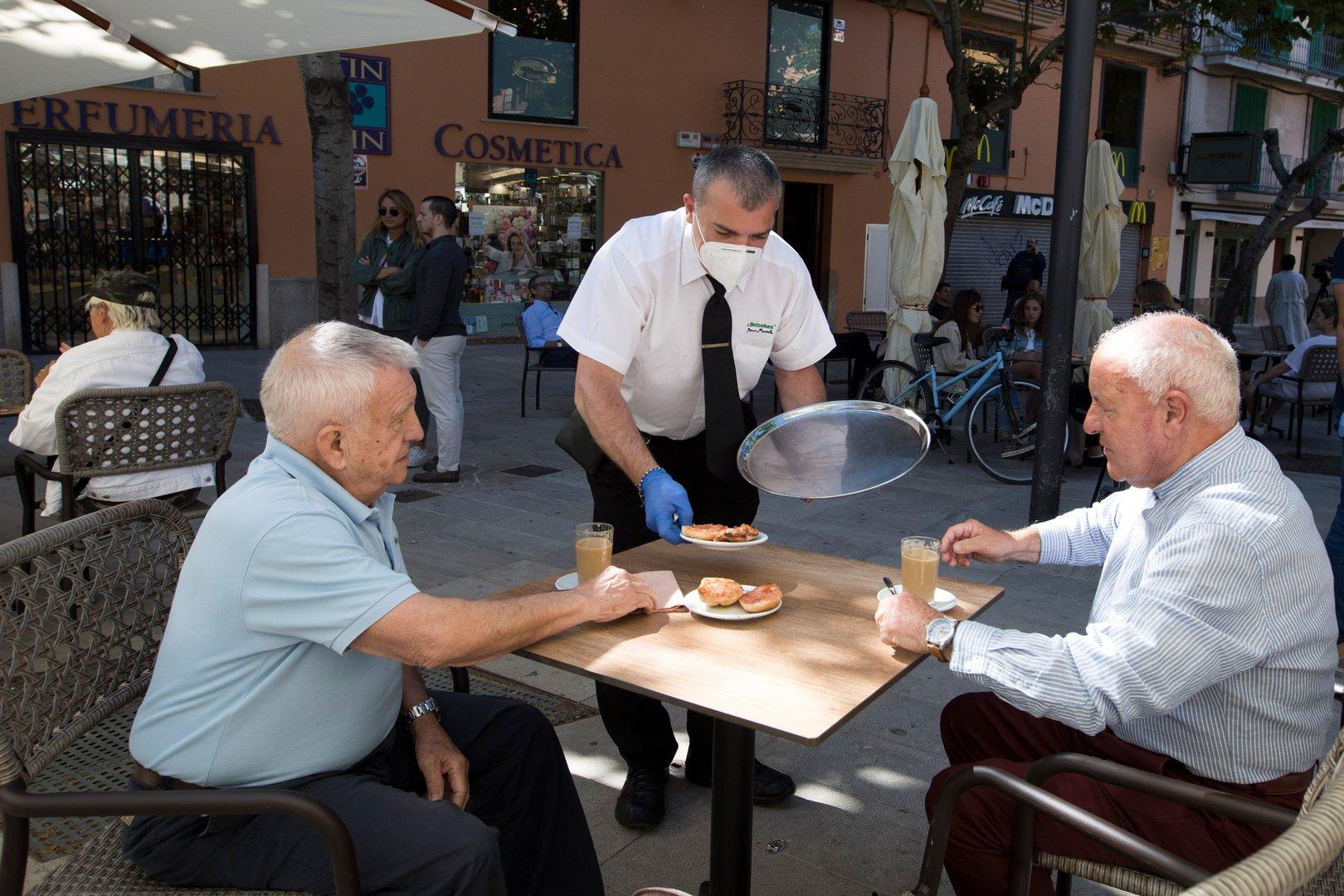 Spain begins to normalize public life, in Denmark the shopping centers open.
On Mallorca you can already have your espresso in the Drink sidewalk, in Madrid and Barcelona not yet. The hardest hit by the pandemic Spain starts this week with the normalization of public life. This happens in four stages, from the continuation of the strict curfews in phase zero to the completely normal in phase 4.
That should be reached at the end of June. In phase 1, you can move around outdoors without restrictions, visit relatives, organize family celebrations with up to ten people.
Only the hardest hit regions remain in phase zero. As usual in Spain there are differences in every region. So is in Catalonia Running on the beach and swimming, but not allowing sunbathing, otherwise the beaches remain closed.
Switzerland. All shops and restaurants have reopened here since Monday. Only four guests are allowed to sit at one table in the bars. Exceptions apply to families with children.
Guests can provide their personal details on a voluntary basis so that in the event of a positive Corona test it is easier to find possible contact persons. For many students the lesson again. Museums, libraries and fitness centers have also been reopened. Protective measures such as minimum clearance apply everywhere.
In Denmark have stores and shops starting this week Shopping centers open. Different from in Austria they only came after the schools that have been teaching since mid-April. From next week the follows gastronomy.
Czech Republic In Czech Republic the first loosening started three weeks ago, so from this week a lot more freedoms are back in force. So you can celebrate parties with up to 100 people, the beer gardens are open, but also cinemas, museums and theaters. There, however, a seat remains between two visitors.