Cars
Europe tour, part 1: 2612 km by car through Germany
In the next few weeks we will see her metamorphosis again. Then our cars turn from hardware store companions and commuter cars into getaway vehicles. From everyday life to vacation. 53 percent of Germans use their car as a means of transport during the loveliest weeks of the year. Far more than the plane (27%) or the train (22%), according to the 2022 mobility study by the tire manufacturer Continental.
Our favorite travel destination is right on our doorstep: Germany. Almost a third of holidaymakers go away, but stay at home to a certain extent (30.6%, source: Foundation for Future Questions).
There can be a 9-euro ticket or 19-euro flights – we only feel real freedom when we are driving our own car. And being able to decide for ourselves when and where to stop, take a break or stay overnight because it's so beautiful.
Better a country road than a freeway

We have an estimated 830,000 kilometers of roads, but not even the Federal Ministry of Transport knows that for sure. On the other hand, what the "statistics of the length of the roads used in regional traffic" shows: Not even 1.6 percent of our roads are motorways. It would be boring in the long run.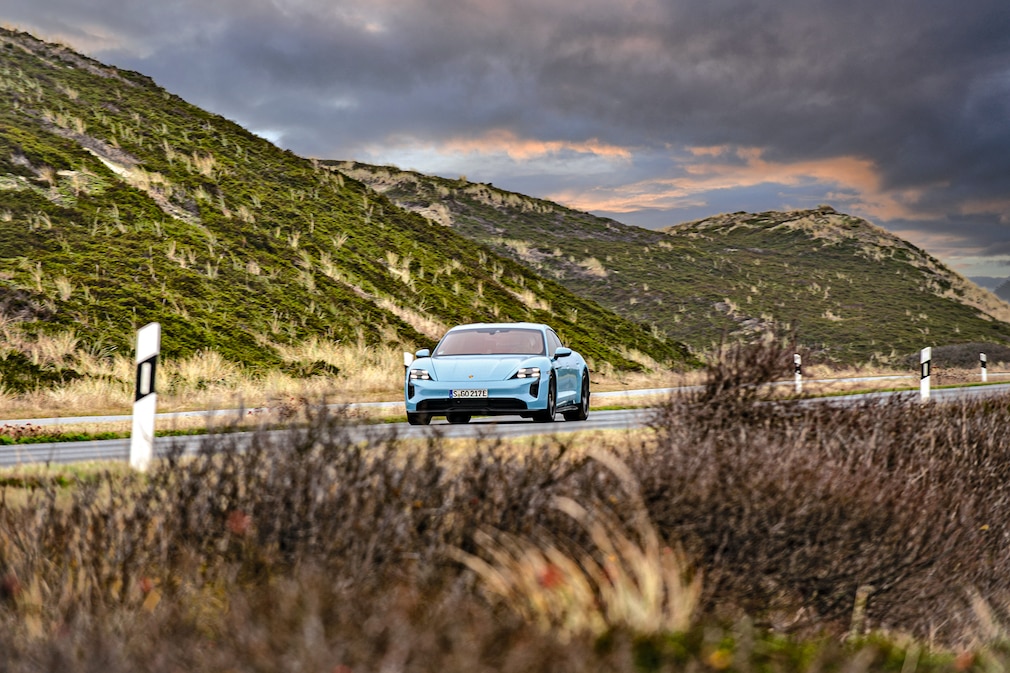 Instead, we relax on bumpy avenues with cobblestones and gnarled trees to the left and right of the road. Or meander along the Oberjoch pass road, Germany's most curvy stretch of asphalt. Some routes have nice names like "Deutsche Uhrenstraße" or "Bertha Benz Memorial Route" (see below).
Since 1988, "tourist information boards" have been showing where it is worth stopping, sign number 386.3 of the Road Traffic Act. These are the brown signs along the Autobahn that point to the "Ringelnatzstadt Wurzen" as well as to the "Garden of Butterflies" in Friedrichsruh (although the mausoleum of old Bismarck is also recommended in Friedrichsruh, but only marginally).
If you feel like there are more and more of these signs, you're right. In 2006 there were still around 620, today there are over 3,400 nationwide, estimates the ADAC.
Just take a break – at interesting places

Maybe that's a sign that we've grown to love our homeland a little more – after all the decades in which we, with kit and baggage and beetles, laboriously drove us across the Brenner Pass to Italy. And the Lüneburg Heath, the Harz or the Black Forest were travel destinations for pensioners.
Speaking of the Harz Mountains: The Harz University of Applied Sciences found out in 2019 that every sixth car driver has already left spontaneously to see what the brown information boards are advertising.
We think there is more to it than that. If you are going on vacation in the next few weeks, then plan some breaks. And instead of smacking 70 cents at Sanifair, you'd rather spend 24 euros for the Sinsheim Museum of Technology or 18 euros for the PS.speicher in Einbeck. The toilet is included – and the experience is even better.
The Alpine Road – 106 curves and 25 locks
Up to twelve percent incline: Germany's oldest holiday route (since 1927) connects the major sights in Bavaria. The German Alpine Road stretches 484 kilometers from Lindau am Bodensee to Schönau am Königssee.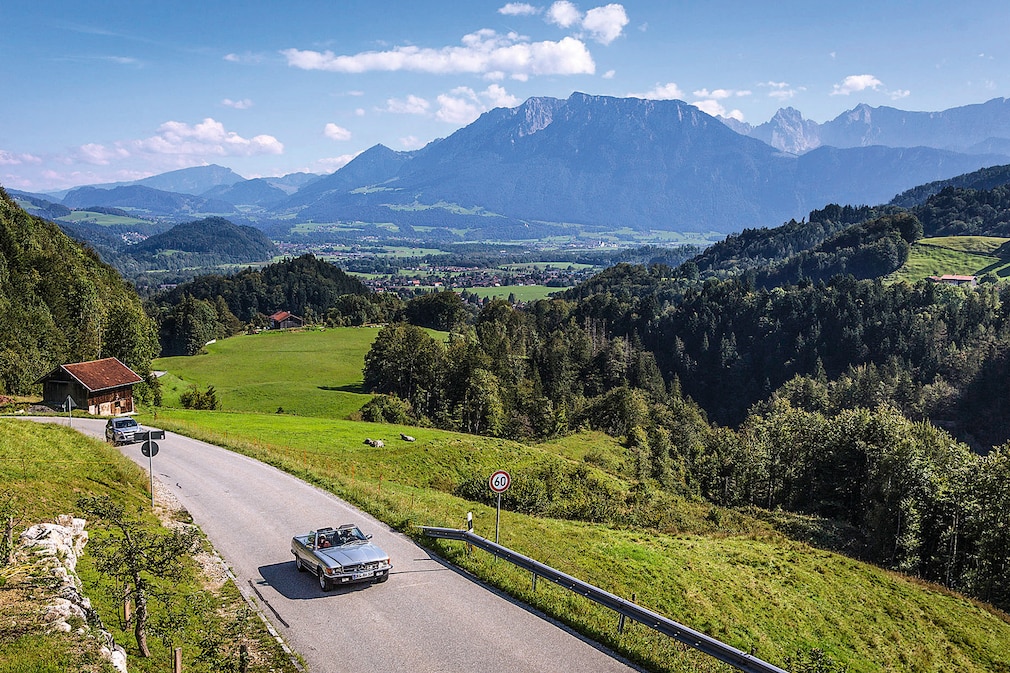 25 castles, monasteries and palaces (Neuschwanstein!) are along the way. Including a trip over the Oberjoch pass road, with 106 curves at 300 meters above sea level, the most winding road in Germany. www.deutsche-alpenstrasse.de
Bocksbeutelstraße – come on, let's go to the shops
Alcohol and driving are actually mutually exclusive. Not in this case: The Bocksbeutel road leads through the most beautiful wine regions in Franconia, where the vineyards are called "Bullenheimer Paradies2" or "Neundorfer Wonne2" and the Silvaner and Müller-Thurgau grape varieties. There's also Presssack, liver sausage and Obatzda. www.bocksbeutelstrasse.de
The Porsche Museum
There are almost 100 exhibits in the Porsche Museum in Zuffenhausen. For example the Roadster Porsche 356 "No. 1", 911 of different generations, Porsche 550 and 917. And you learn that Ferdinand Porsche's first construction was already electric. www.porsche.com/germany/aboutporsche/porschemuseum
194km Bertha Benz Memorial Route
In August 1888, Bertha Benz (Carl's wife) went on the world's first long-distance journey
an automobile. 106 kilometers in one day! In the pharmacy in Wiesloch she buys cleaning agents as fuel, Bertha does smaller repairs with a hat pin and garter. Its 194 km memorial route traces the path of that time.
www.bertha-benz.de
Technikmuseum Sinsheim – a car with a displacement of 47 litres
Outside, the Concorde and Tupolev Tu-144 supersonic planes point their noses at the sky. Inside are legends like the DeLorean DMC-12 ("Back to the Future") and the experimental racer "Brutus" from 1907. With a displacement of 47 liters! Info: www.sinsheim.technik-museum.de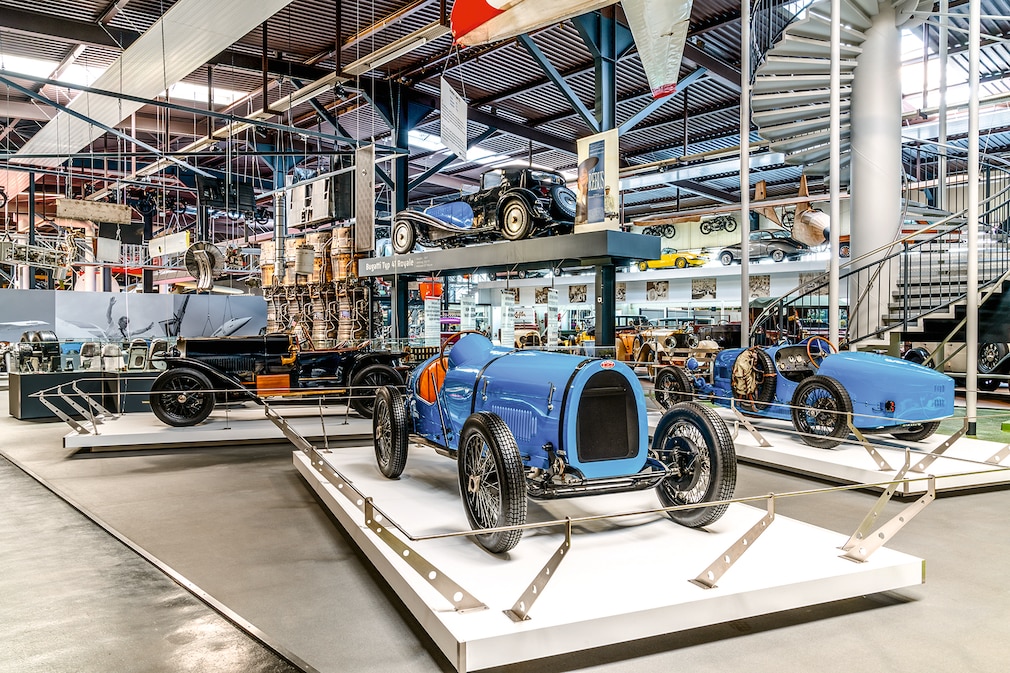 Nürburgring – take a quick break!
20.832 kilometres, 73 corners, 300 meters difference in altitude: there are said to be tourists who only come to Germany for a quick lap on the Nürburgring. One Nordschleife costs 25 or 30 euros. Just come with your own car or motorbike. The StVZO applies, no parking included, logical! www.nuerburgring.de
PS.Einbeck storage – overnight stays next to oldies
200 years of locomotion on wheels: in the Einbeck granary (Lower Saxony) from 1899 is Europe's largest vintage car collection with around 2500 exhibits. There is a hotel with a "pleasure workshop". And if you want, you can even get married here (if your love of cars allows for a rival). Incidentally, the sponsor was the carpet entrepreneur Karl-Heinz Rehkopf, now 85 years old. www.ps-speicher.de
Alleenstrasse – the green belt in Germany
As early as autumn 1990, letters to the editor were asking the ADAC to save the avenues of the GDR. No sooner said than done: Today, the Deutsche Alleenstraße meanders 3,000 kilometers from the Baltic Sea island of Rügen to the island of Reichenau in Lake Constance.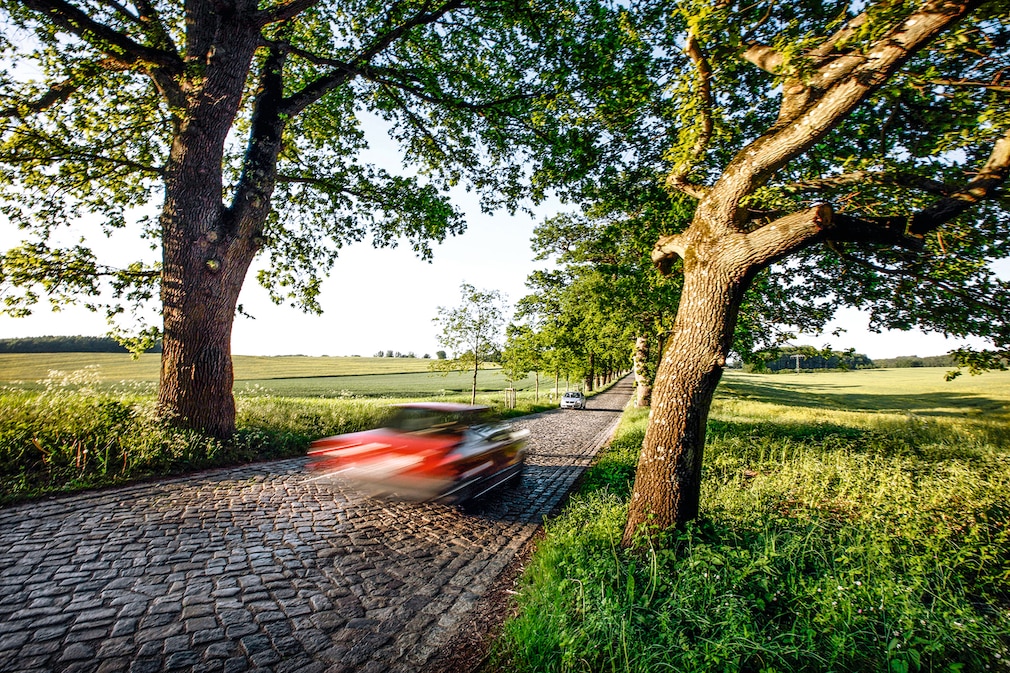 As befits Germans, there is a "German Alleenstrasse Working Group e. V.". www.alleenstrasse.com
Autokino Zempow – play it again
From "Dirty Dancing" to the Icelandic tragic comedy "Milchkrieg in Dalsmynni" – since last summer there has been open-air cinema in Zempow (Brandenburg) again. It was founded in the 1970s as the first drive-in cinema in the GDR – and the only one. Were also scarce, the Trabis. Admission 10 euros. www.autokino-zempow.de
Miniature Wonderland Hamburg – a trip around the world on a small scale
Let's switch modes of transport. The "miniature wonderland" is not only the largest model railway in the world. It was even voted Germany's most popular tourist attraction in 2016! 16 kilometers of tracks, 1120 trains, 37 million euros construction costs! You should have seen it. Wunderland films have up to 27 million views on YouTube alone! www.miniatur-wunderland.de
St. Peter-Ording – by car to the beach
Even a car should relax: From mid-March to the end of October, the 2 km wide car beach in St. Peter-Ording on the North Sea is open. Parking here costs 8 euros/day.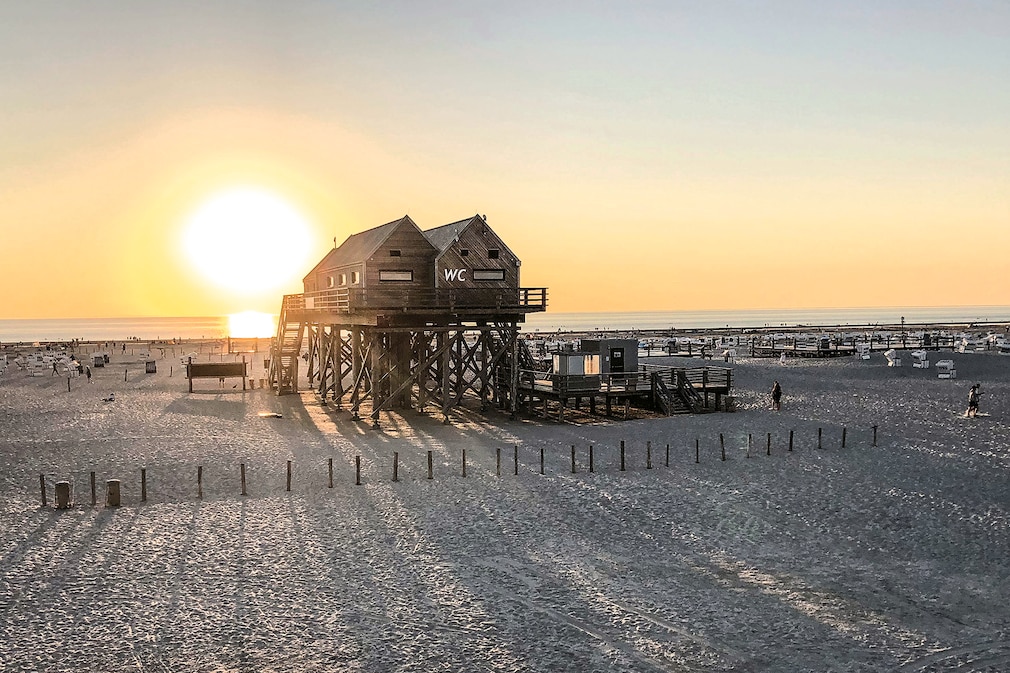 After the sundowner you have to leave (10.30 p.m.), overnight stays are forbidden! In general: "Vehicles must be parked in the same formations that are common in all other parking lots," the agency warns. www.st-peter-ording.de
Sylt – Germany's most expensive street
The island is only 38 kilometers long and extremely narrow. You are not allowed to drive faster than 100 km/h anywhere. And only in a few places. It doesn't matter, once by car (preferably Porsche, logically) across the island – a dream! There you can drive, among other things, on Germany's most expensive (residential) road – the Hobokenweg in Kampen. 500 meters long, with houses for 30 million euros. Or visit Germany's northernmost car dealership. Porsche, logical. www.sylt.de