Cars
Expert on eco-fuel: "It won't work without e-fuels"
Elmar Kühn and his association Uniti keep the lobby register of the German Bundestag under the register number R002 822. His office is conveniently located on Jägerstrasse in Berlin. It's a nine-minute walk to the Finance Ministry for Porsche driver Christian Lindner and just 16 minutes to the Reichstag.
While the whole of Germany is talking about e-mobility, Kühn fights with verve and arguments for an alternative or supplement: e-fuels.
The eco-fuel consists of green hydrogen and CO – and thus makes the good old combustion engine climate-neutral from now on. Every petrol engine, every diesel can drive with it. Or better: could. Because so far there are only pilot plants that produce e-fuels. But series production is scheduled to start in 2023. In Chile, for example, where Porsche and Siemens, among others, are building a large-scale plant.
Kühn has support from the highest circles
Over the past few weeks, Kühn has gained some powerful allies. Both Oliver Blume (54), the new VW boss, and Finance Minister Lindner (43) are committed to e-gasoline and e-diesel. That's bold. Because he represents 1000 medium-sized mineral oil dealers who operate around 6000 independent gas stations. And if no one refuels there because everyone is only charging electricity, they have a problem.
So Kühn is pushing ahead: "From 2023 we will initially be offering e-diesel at around 50 filling stations nationwide." As a ten percent admixture to normal diesel. Anything else would be too expensive.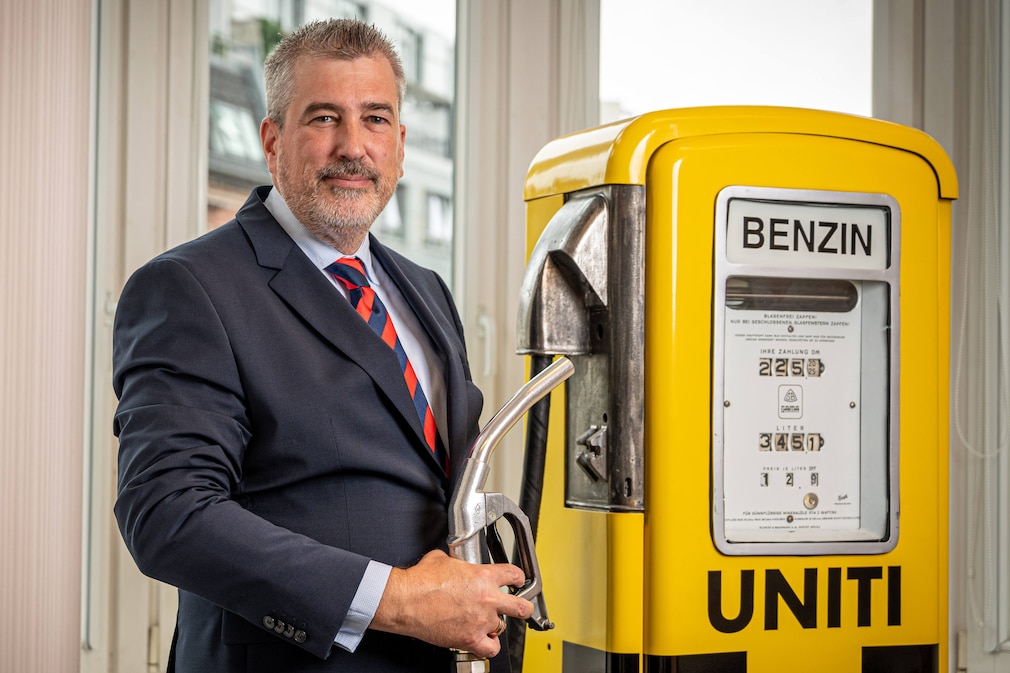 In his opinion, why do we need eco-fuel? "Even in Europe, the proportion of combustion engines is still 99.5 percent." These could be made climate-neutral with e-fuels. "Technically it's feasible, just not wanted politically." And electricity is also not a viable alternative for garbage disposal or logistics trucks – and hydrogen is too expensive. "The garbage then costs five times as much," claims Kühn.
Are e-fuels energy-efficient at all?
The argument of the e-fuels critics: the production of synthetic fuel is far too energy-intensive. The amount of electricity used to produce e-fuels for a range of 100 km would allow a battery electric car to travel 700 km. According to car expert Ferdinand Dudenhöffer, the efficiency of e-fuels is around 15 percent, that of e-cars around 80 percent.
Goal: make combustion engines climate-neutral
Kühn says: "We made it onto the political stage today. Right up to Brussels, right up to the coalition agreement – that shows that e-fuels are the right way. Finance Minister Lindner recognized that we build the best engines in the world – and that we shouldn't just give up this unique selling proposition. If I can make the internal combustion engine climate-neutral without giving up my cutting-edge technology, then that's an advantage that we should use."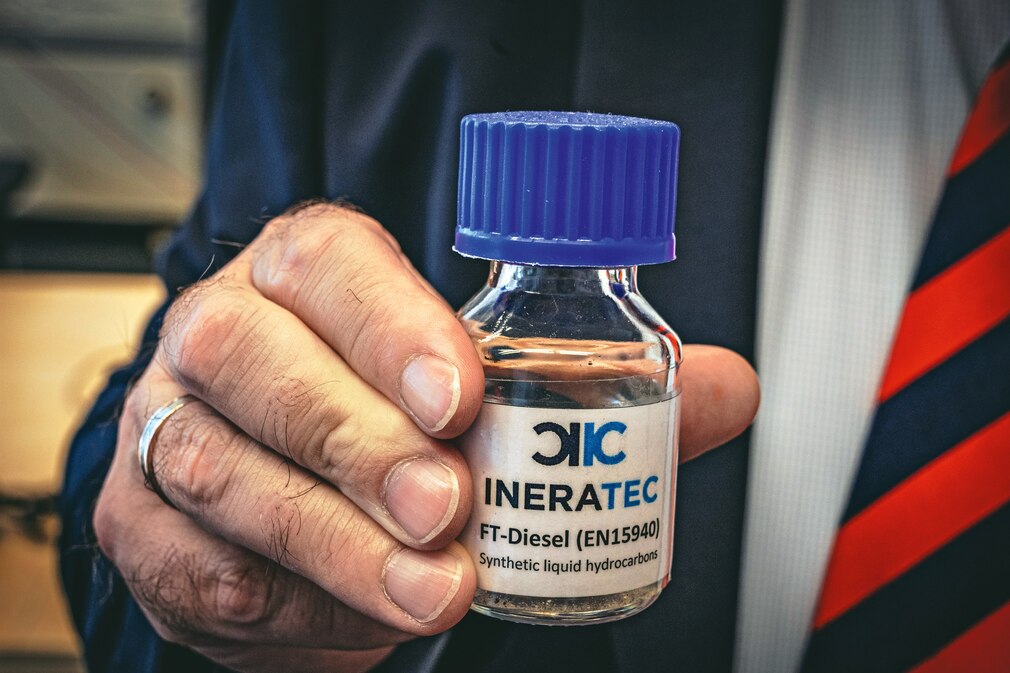 The opponents of e-fuels are only concerned with their own agenda, says Kühn, not with the sense of this solution. "E-fuels are being fought so stubbornly because some simply want to reduce car traffic and others, such as vehicle manufacturers, would suddenly no longer be able to sell their e-cars – because then there would be an alternative."
Only electric will become too expensive in the long run
He is not against e-mobility. "But we don't have enough electricity. And a shortage will lead to even higher prices. And as a result, many people will no longer be able to afford to drive." From his point of view, a combustion engine powered by e-fuels is another "small technical revolution".
By the way, with e-fuels in his Land Rover, he would be with Christian Lindner in five minutes.
What is Uniti: The Federal Association of medium-sized mineral oil companies e. V. represents 70 percent of the independent gas stations and 1,000 medium-sized companies with 80,000 employees. The member companies also supply heating oil and other fuels.
About Elmar Kühn (52): General manager of Uniti, studied law, occasionally still works as a criminal lawyer. As a young man he thought Helmut Kohl was "cool". Today he follows Christian Lindner on Instagram. Drives a Land Rover Discovery, lives with his wife, three children and dog outside of Berlin in Brandenburg.