Cars
Extreme E: How Rosberg inspires his team
Nico Rosberg "annoys". At least a little bit. And that is meant in an absolutely positive way.
"He's a 100 percent racing driver, a perfectionist. He turns every stone two, three, four times and doesn't leave me alone, puts pressure on me, but you have to be able to live with that," says team boss Kimmo Liimatainen before the double header the Extreme E in Sardinia (July 6th/7th and July 9th/10th). "Sometimes I'm like, 'Leave me alone now,'" he joked. "But he is very fond of detail. And of course: his success proves him right."
Because Rosberg X Racing is the champion of the still young racing series for all-electric SUVs, is the defending champion, and also won the first and so far only race in Saudi Arabia this season. Former Formula 1 world champion Rosberg is an important factor in the fight for victories and the title against teams like X44 from his eternal rival Lewis Hamilton, the second German team Abt Cupra XE, the traditional McLaren racing team, JBXE from Jenson Button and Andretti United .
Rosberg is omnipresent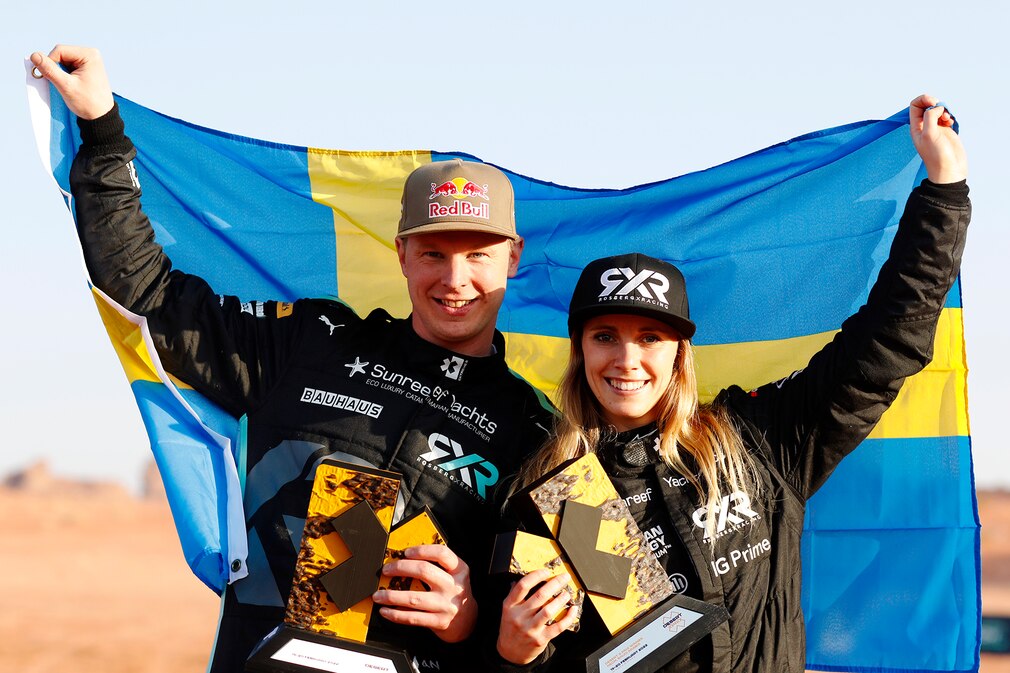 Because Rosberg is omnipresent. Most of the time he is personally on site, does, does, takes care of, sets the direction, lends a hand. "And if he's not there, he's still there, online. But you can be sure of that. At every meeting. And he wants to know everything. You can tell that it's his thing," says Liimatainen.
The Finn believes that Rosberg learned the meticulous in Formula 1, "perhaps through the defeats against Lewis Hamilton". And Liimatainen is happy that the boss puts pressure on from time to time. Because: "Through Nico, I also learn something new every day. That you can still find a small advantage somewhere. That's inspiring."
Another essential factor for success are the drivers who tame the 550 hp standard car: Swedes Mikaela Ahlin-Kottulinsky and Johan Kristoffersson form the successful duo.
Four-time World Rallycross Champion Kristoffersson has been there since the start, and Ahlin-Kottulinsky since 2022. In the Extreme E's debut season, she drove for Button's team. "Both complement each other well, Johan supports her and she wants to learn a lot, is good at racing. And Johan is gigantic, he works magic when it matters," enthuses Liimatainen.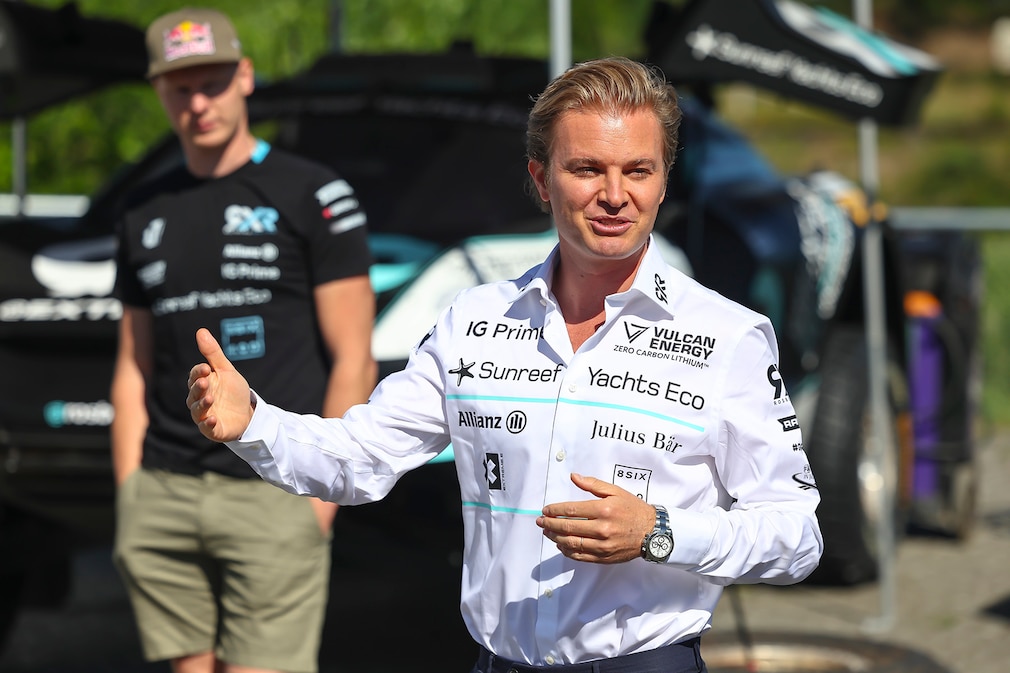 Trend-setting double header
One thing is clear: the upcoming double header, races two and three of a total of five this season, will set the direction in the fight for the title. The 2021 title is no guarantee for 2022. "We were champions, but we were level on points with X44. The title was ticked off quite quickly. We can't sit back," emphasizes Liimatainen.
There, too, Rosberg was the one who insisted on not resting. The team boss: "Nico also said: 'Guys, focus on the new season.' That's where he steps on the gas."
The route for the double event on the 6.019-kilometer course on a military training ground on the south coast of Sardinia is clear: "We have to try to find the small advantage," said Liimatainen. Because: "In this series, the details make the difference. You've also seen that things can go wrong in no time." And then Rosberg would probably really "nerve".
The Island X Prix in Sardinia will take place next week on the 6th, 7th and 9th and 10th of July 2022. ProSieben Maxx broadcasts on Thursday from 4 p.m. and on Sunday from 1 p.m.