Cars
Extreme E: Rosberg on England's coast before the title win
Showdown of the first Extreme E championship in 2021. The final in southern England has a clear favorite: the Rosberg X Racing team with drivers Johan Kristoffersson and Molly Taylor.
The starting position: Kristoffersson and Taylor have 129 points after four out of five runs. Sébastien Loeb and Cristina Gutiérrez are in second place with 113 points. You drive for Lewis Hamilton's team called the X44. This brings the Formula 1 World Cup duel Rosberg versus Hamilton to a new edition.
But it's an unequal duel. Team Rosberg has won three out of four races so far. Hamilton's team around rally record world champion Loeb with its seven world championship titles only scores with consistency: once third, twice fourth, and most recently once fifth.
Rosberg wants manufacturers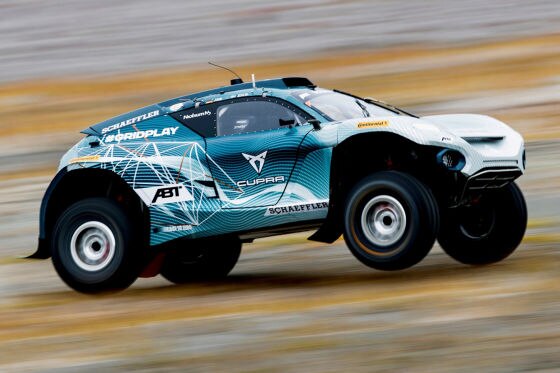 Alone: ​​winning the title would only be the first step for team boss Nico Rosberg. He wants the support of a car manufacturer as early as 2022. "We are holding talks on this. A German manufacturer would of course be interesting, "says Rosberg.
So far, only the Abt team with Cupra and Ganassi with Hummer are factory-linked. The standard technology of the 544 hp electric SUV also comes from Spark for these teams.
The XPrix on Sunday – transferred to Pro7 MAXX from 1 p.m. – is called Jurassic XPrix. Because you drive on the Atlantic coast of southern England – the Jura coast. The venue is a military base in Dorset, southern England.
Ride on military base
The Extreme E actually only wanted to travel to distant places that are already obviously threatened by climate change. But the pandemic is thwarting the project. But environmental protection is also important in the south of England. The steep coast is threatened by rising sea levels. And: Great Britain is suffering from species extinction. According to Extreme E, only 50 percent of biodiversity remains, with 15 percent of the remaining species threatened with extinction.
"This location is a big step away from our mission of driving to remote locations and drawing attention to the effects of climate change there. But we also see these in our own gardens, "says series director Alejandro Agag. "That's why it feels right to turn the spotlight on our homes and help the army minimize its carbon footprint." The military wants to become climate neutral by 2050.
On 19./20. February 2022 season opener in Saudi Arabia. Then two more teams should join. One of them is McLaren, the second is still unknown.
Technical data of the Extreme-E unit vehicle "Odyssey 21":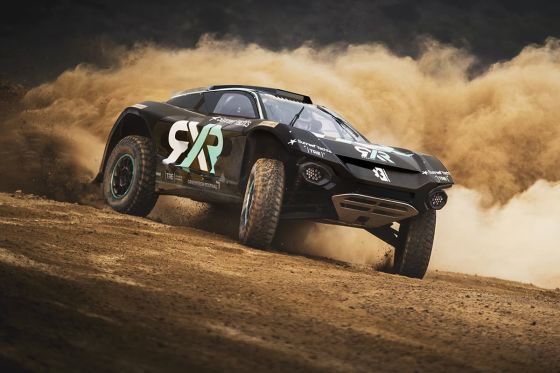 Maximum Performance: 400kW / 544 PS
Top speed: 200 km / h
Drive: 2 electric motors (one each on the front and rear axles)
Acceleration 0-100 km / h: 4.5 seconds
Torque: 920 NM
Battery capacity: 55 kWh
Weight: 1650 kg
Championship level:
RosbergXRacing (Johan Kristofferson, Molly Taylor): 129 points
X44 (Sébastien Loeb, Cristina Gutierrez): 113 points
Andretti United Extreme E (Timmy Hansen, Catie Munnings): 93 points
JBXE Racing (Mikaela Ahlin-Kottulinsky, Kevin Hansen): 92 points
Abbot Cupra XE (Jutta Kleinschmidt, Mattias Ekström): 83 points
Acciona Sainz XE Team (Carlos Sainz, Laia Sanz): 78 points
Segi TV Chip Ganassi Racing (Kyle Le Duc, Sara Price): 63 points
Veloce Racing (Jamie Chadwick, Lance Woolridge): 60 points
Xite Energy Racing (Oliver Bennett, Christine Giampaoli Zonca): 55 points