Cars
Extreme E: Rosberg snatches away Hamilton's next title
It's just not the year of Lewis Hamilton (36). In Extreme E, the new electric off-road championship from Formula E founder Alejandro Agag, the Mercedes star just lost the championship title with his team "X44".
Painful: Ironically, the team of ex-arch rival Nico Rosberg (36 / RXR) snatched the title from under the nose of the British at the finals in southern England. Hamilton's driver duo of Sébastien Loeb (nine-time rally world champion) and Cristina Gutierrez put a sovereign performance in the mud. X44 won both qualifying sessions and all other races up to the finals.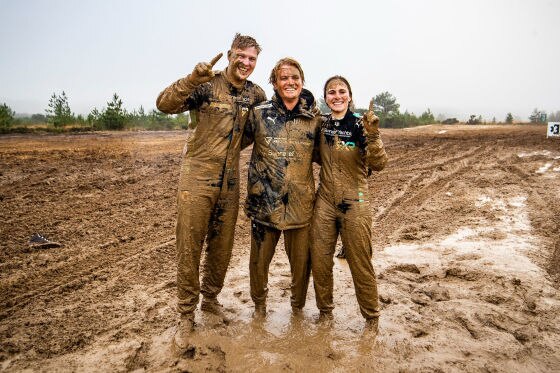 In the end, Rosberg's driver duo Johan Kristofferson and Molly Taylor took fourth place to clinch the first Extreme E Championship. Reason: In the event of a tie, the higher number of wins decides. RXR was successful three times, X44 "only" once.
It got really exciting again in the final, when Rosberg X Racing fell further and further behind in fourth place, while Team Hamilton took the lead. "I would have liked to push more, but it wasn't worth the risk," explains Molly Taylor. "To win the title is a wonderful feeling!"
Rosberg is happy: "The title is a huge relief. I'm proud of the great job the team has done. "Born in Wiesbaden, he also won the Formula 1 world championship title in 2016 against his team-mate at the time, Hamilton.
After all: in the Hamilton camp you have nothing to reproach yourself for. "We won everything that could be won this weekend. That was our goal and our only chance to win the championship. The fact that we lose the title with a single win is bittersweet. "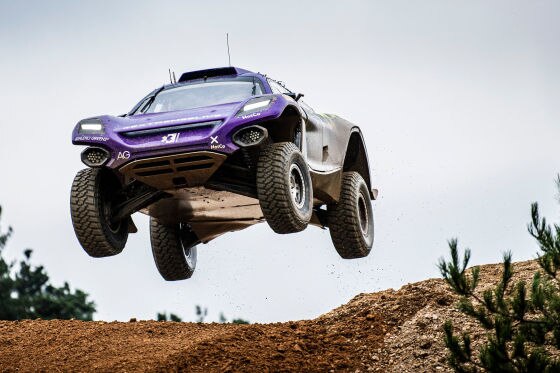 Alone: ​​On site, Hamilton did not have to sit and watch the defeat. The Formula 1 runner-up stayed away from the event on military grounds on the Jurassic coast in Dorset. Nico Rosberg, on the other hand, celebrated on site with a lot of champagne on the podium.
Things didn't go as well for the second German team. The roller coaster ride that ABT-CUPRA XE experienced in its first Extreme-E season also continued in the final: after the podium success most recently in Sardinia, Jutta Kleinschmidt and Mattias Ekström in Great Britain said goodbye to the competition in the semifinals.
After a good start, Ekström collided with Carlos Sainz, who braked quite abruptly on the first straight, and destroyed the front of his e-CUPRA ABT XE1 in the process. After half of a total of three laps, only the rear drive was available, leaving the German-Swedish duo without a chance.
Extreme E is racing with electric off-road vehicles (maximum 544 hp) in places threatened by climate change and wants to put its finger in the wounds of the planet and also convince motorsport fans to protect the environment.
On 18./19. February 2022, season 2 continues in Saudi Arabia.