Cars
Extreme E: "There are about 60 plastic bottles in each tire"
The racing series is extreme – and so are its tires! The Extreme E races to protect the environment. In the most remote areas of the world, founder Alejandro Agag wants to draw attention to the consequences of climate change with an electric SUV (max. 544 hp). Action ramps up in Antafogasta this weekend as part of the Copper e-Prix in Chile. Ran.de broadcasts live on Sunday from 2 p.m. and 5 p.m.
The same applies to the Extreme E: Without strong tires, the forces (920 Nm torque, 1650 kg off-road vehicle) cannot be transferred to the sandy ground this time. Logical: The black gold should also promote the idea of ​​sustainability. Consequence: The racing cars race with tires that are partially made from recycled plastic bottles. Continental technician Nels von Schnakenburg reveals this in an interview with AUTO BILD.
Mr. von Schnakenburg, as the technical manager for Extreme E at Continental, you are present at every Extreme E race. Why is the series so exciting for a tire manufacturer?
Nelson von Schnakenburg: Because in this series we can try technologies that we can get through development in a fairly quick process and test them under extreme conditions. Ideally, we will then transfer them to series production.
What extreme conditions does a tire in Extreme E have to withstand?
On the one hand, there are high temperature fluctuations from around 0 degrees to over 40 degrees. The entire temperature spectrum is covered. Then there is the most diverse subsoil from sand in Saudi Arabia, gravel and fine sand in Chile to wet scree in Greenland and probably grassy areas in Uruguay. Different surfaces, different temperatures that have an impact on the tire performance and on which the tire has to work.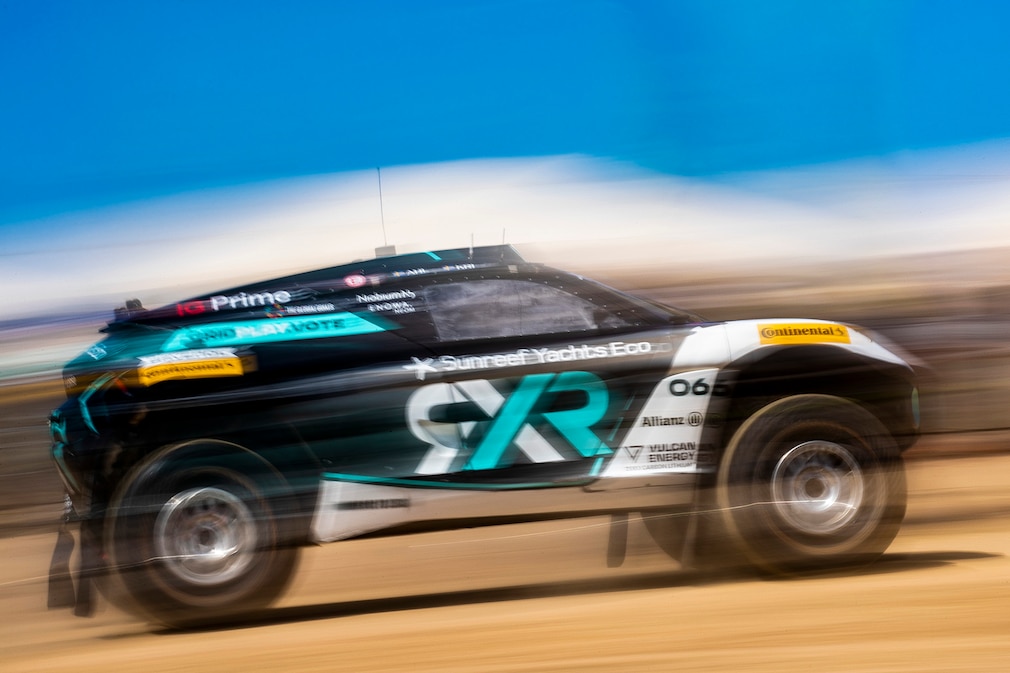 So what does the tire need to look like for all purposes in the Extreme E?
On the one hand, the profile plays an important role. The profile geometry must be designed in such a way that it works just as well on sand as it does on grassy areas and mud tracks. The rubber compound must be selected so that it works at both low and high temperatures like in Sardinia and does not start to dissolve or peel off. The whole construction must be very stable so that it can withstand the loads of the vehicle even at low air pressure and is resistant to stones. So the requirements are very high.
What is the best way to compare an Extreme-E tire? With a truck tire or rather an SUV?
This is a mix of a truck and SUV, or van tire. It weighs 34kg so it's quite big and quite heavy and of course it won't fit on a Golf. In our company, from General Tire, we have similar dimensions that are used in the USA on so-called light trucks. But there are fewer in Europe.
What did you learn and change after your first year at Extreme E?
We have made the tire even more sustainable. We now have 30 percent renewable material in it. Recycled materials, which at 34 kg make up more than 11 kg. That is also our goal: to improve the material and make it more sustainable while maintaining constant performance.
What exactly are these sustainable materials made of?
In the case of the Extreme-E tire, we replaced the normal polyester casing used in the tire with a casing made from recycled material. The was made from recycled PET bottles that don't come from a closed loop. Each Extreme-E tire contains around 60 PET bottles, which is quite a pile of plastic bottles (laughs). We tried this technology in the Extreme E this year. Because it works great, we adapted this to series development, so that customers can subsequently drive the first sizes of EcoContact 6 but also PremiumContact 6 on recycled PET bottles. In addition, we have replaced normal silicate in the tread compound with the ash from rice husks, which is produced during rice production. So basically through a waste product from agriculture.
How economical is the Extreme E with the tires?
Each team gets six hoops per location. So they use a total of 30 tires in five races. If you compare that with Formula 1, for example, it's significantly less.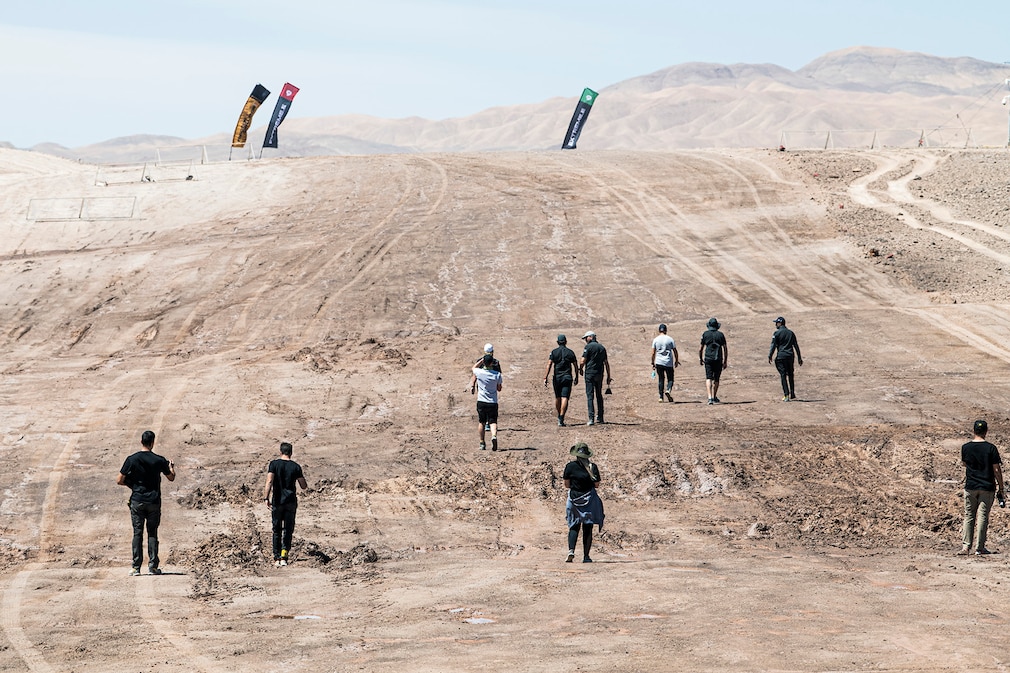 How is it for you personally to travel with the Extreme E to places where you would not necessarily travel as a private person?
That's always super exciting. Getting there is often an adventure in itself. To Chile, for example, the travel time was over 30 hours. It makes a huge difference to experience climate change live and not just on TV. Here in the desert in Chile, for example, there is an extreme drought. Sometimes they haven't seen a drop of rain for 20 years, sometimes even longer. I have never experienced such a drought, although I have been to Namibia. It's almost impossible to describe in words.
What are the challenges that the tire has to withstand, especially in the upcoming race in Chile?
The surface is relatively friendly for our tires. It's a sandy and dusty surface with a bit of gravel that can get quite soft after the vehicles have driven the track a few times. So the challenge will be to always have traction when driving through ruts. In contrast to Sardinia, however, there are no large rocks on the surface. Stones are mostly only the size of a fist. So that's not a huge challenge for our tires either. Here it is more the temperature, which will be constantly above 25 degrees, and the speed, as it is a very fast course. So there will be a lot of duels between the drivers and it should be a very exciting race.