Cars
Fiat 500X Hybrid in the test: the ball becomes a money box
That sounds like a lot. Fiat wants 28,990 euros for the 500X Hybrid, but so that customers don't just click away from the homepage and type through to the competition, Fiat has lowered the online price by 5,000 euros. So much
Discount
and we didn't even trade!
With this car it's like with yoghurt: If the best-before date is about to expire, you have to do something about the price! The Fiat 500X was presented in 2014, revised in 2018. Now another change: It is only available as a hybrid, all others
Engines
fly out. And now you want to know: 500X hybrid with 1.5-liter four-cylinder and 130
hp
– can he what?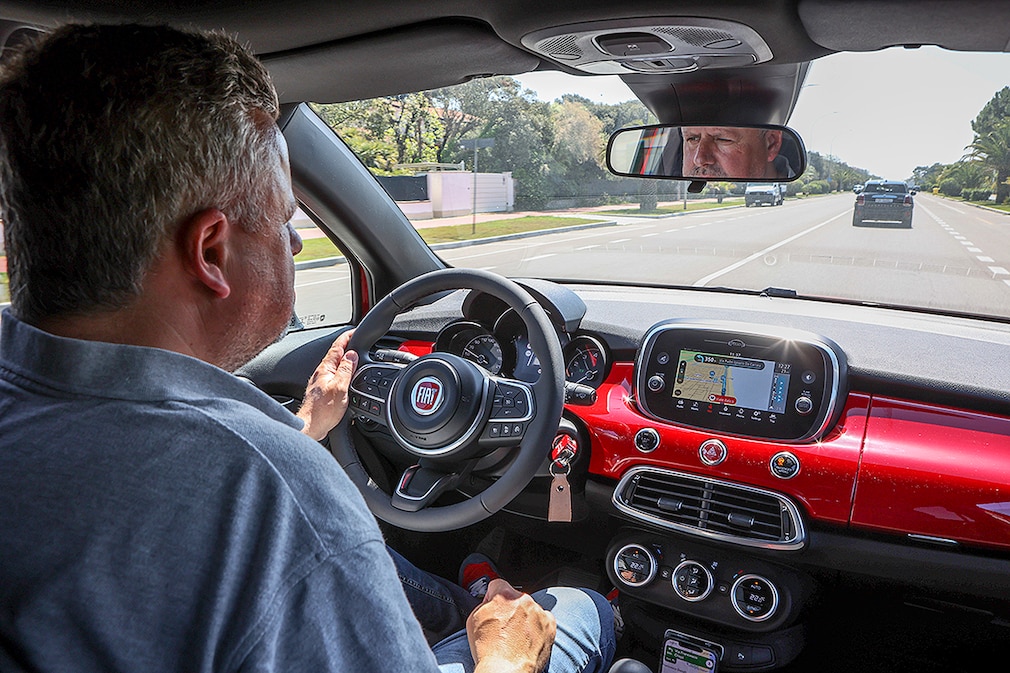 First retract the folding roof, let the sun in. We chose the "Dolcevita", fresh air pleasure costs 3000 euros more, that is 31,990 euros. First impression: At 1.80 meters tall, the curls protrude from the headliner. The seating position is right for this, the thighs lie on the upholstery, easy entry into a small SÜVchen (4.26 meters short).
Four-cylinder, turbo, front transverse
96 kW (130 hp) at 5250 rpm
Front-wheel drive, 7-speed dual clutch
And anyway, the 500X is still contemporary in many ways: two USB ports in the front, one in the back, the trunk at the very back is completely lined with carpet, very fine. When it comes to multimedia, we notice the eight years: icons that are much too small, a screen that is much too small like a smart phonebut you cannot charge it inductively.
The turbo lag disappears with the electric motor

But we are here to drive. Of the 1.5 is a four cylinder with 130 hp and connected via a belt starter generator to a 48-volt electric motor, the 20th hp performs. Because the electric motor makes its torque available from the very first second and supports the combustion engine when starting, there is no turbo lag and the mini-SUV gets going quickly from a standing start.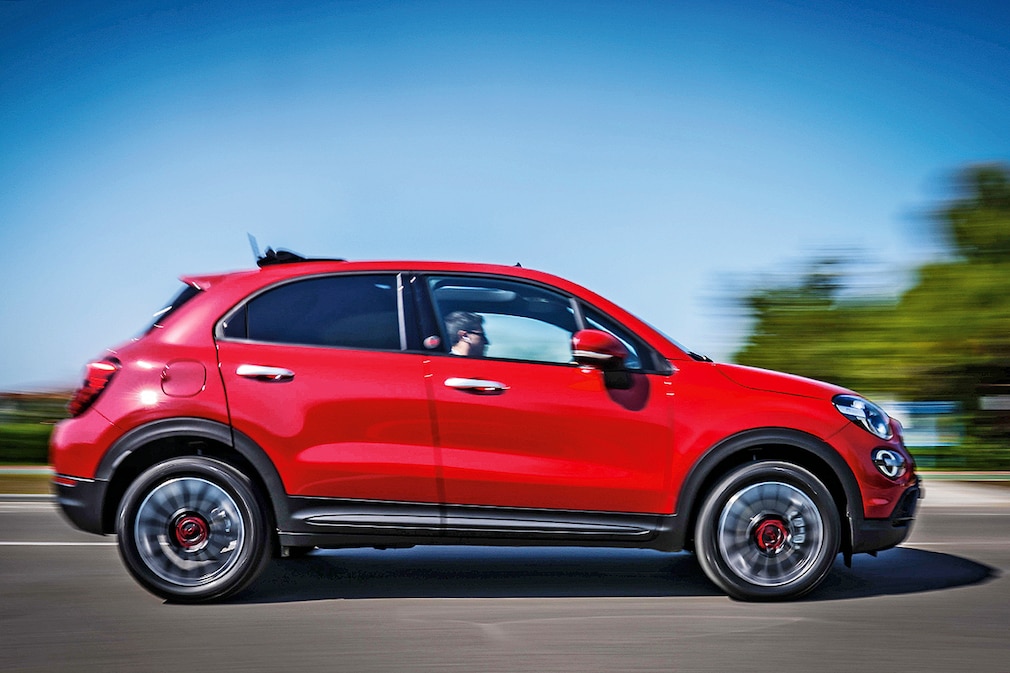 It only gets annoying when, after partial load operation, the seven-speed dual-clutch transmission acts too indecisively and sometimes too slowly, when the combustion engine howls loudly when you step on the gas and then all the torque glory is over.
The stated consumption is realistic
You should therefore rather move the 500X Hybrid in the way that the steering, which is designed for comfort, also requires: quietly and leisurely with the focus on relaxed gliding. And because that's exactly what we did, the on-board computer showed consumption of 5.8 liters, exactly the value according to the WLTP measurement.