Cars
Fiat E-Ulysse / Scudo Tuning: Sporty add-on parts from Irmscher
Fiat has revived the Ulysse and Scudo names. Based on the Opel Zafira Life and Vivaro, the Italians are bringing back the two vans. While there is the closed Scudo panel van with a combustion engine, the passenger version only comes as an electric Ulysse-E with drives from the Zafira-e Life. If you want to spice things up a bit in terms of sporting appearance, Irmscher can help. For a more dynamic appearance of the two vans, the traditional tuner has body parts, rims, lowering and cockpit parts in the program. Much of it already exists for the Rüsselsheim offshoots Opel Zafira Life and Vivaro. (Irmscher camping expansion for Opel Zafira Life and Vivaro.)

Optional stainless steel step tubes

The body kit consists of a front lip, side skirts, rear apron attachments and a roof spoiler. The latter fits both versions with a normal and split tailgate. The kit turns the appearance of the van clearly in the direction of sportiness. If you like it a little more practical, you can also order stainless steel step tubes instead of the side skirts, optionally with a polished or matt black finish. To do this, Irmscher sticks colored decorative strips onto the vehicle flanks.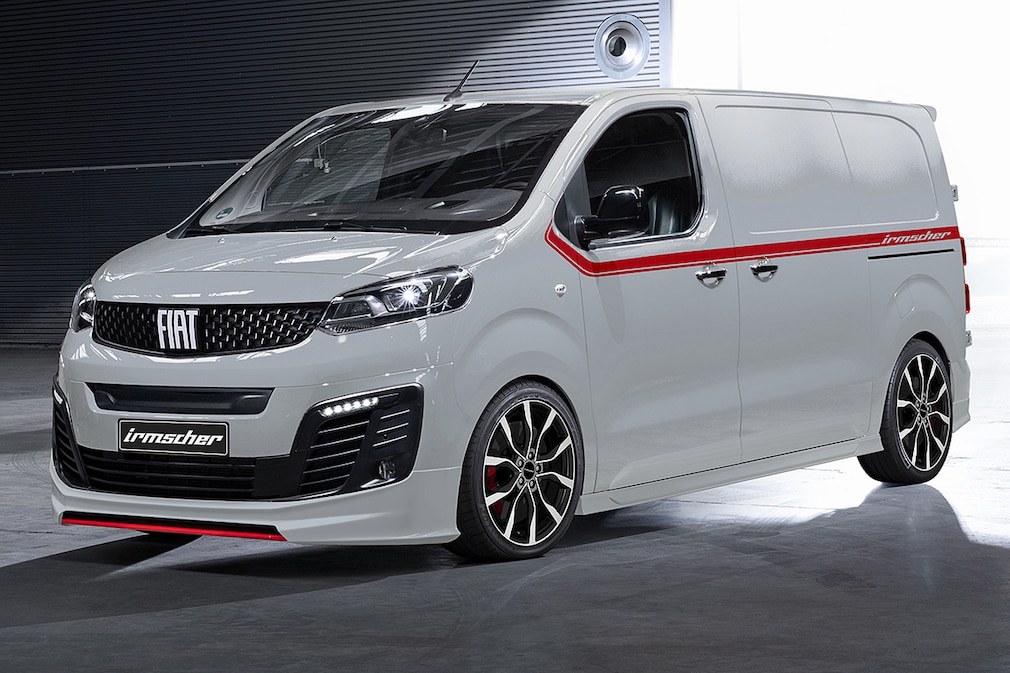 Two rim designs are available

On the rim side, you can choose between the two designs "Heli Star" and "High Star". The Heli-Star rims are available in 18 or 20 inches. The High Star model always comes in 19 inches, optionally in black or with a polished star. So that the rims sit snugly in the wheel arches, Irmscher offers a lowering of 30 millimeters all around. Irmscher currently only has engine tuning for the Zafira Life in its range. On request, it may also be installed in the technically identical Scudo.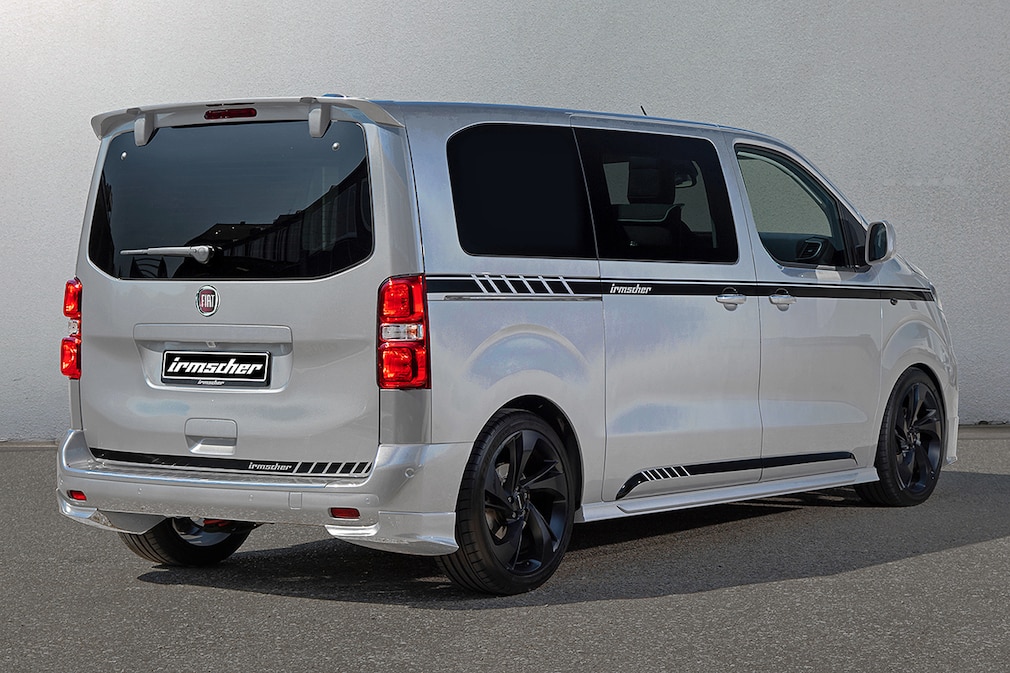 The tuner beautifies the interior with velor carpets and new door sills. There is also a new center console with a swiveling attachment, which should be very practical in everyday life. All parts are not only available for the E-Ulysse, but also for its panel van variant called Scudo. The tuner reveals what the tuning costs on request. The Fiat E-Ulysse is currently available from 56,990 euros. The Scudo with a traditional combustion engine and manual transmission is available from 28,050 euros. (All information about the environmental bonus!)