Cars
Ford F-150: the F-150 offers unlimited possibilities on wheels
Five liters of displacement, 401 hp, 6.19 meters in length – our F-150 impresses powerfully. And within the F-series it is the baby pick-up. The truck family that has been on the market since 1948 also includes monsters like the F650, which weighs over five tons.
The same applies to all: They are mainly sold in the USA, where the F-150 has led the registration statistics for decades – one is sold about every 30 seconds. We only offer the large pick-up as a gray import, we found a 2017 model.
These towbars are available for retrofitting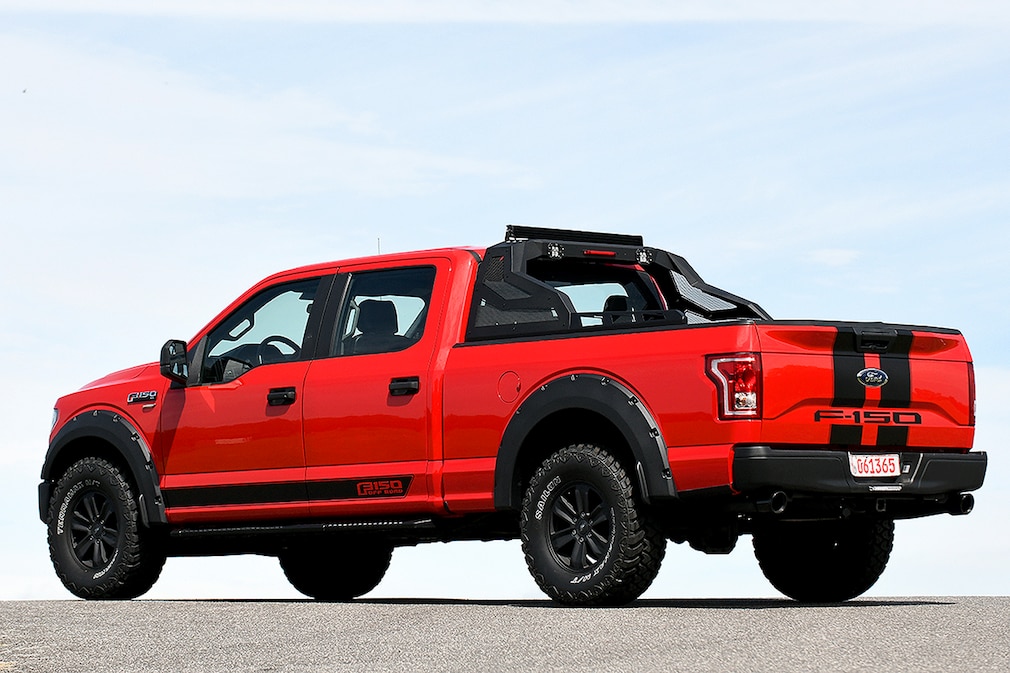 The Ford's V8 runs so smoothly that you hardly notice it

With the "SuperCrewCab" he offers twice three seats and a huge loading area. Under the hood sits an extremely smooth-running V8 that you don't even notice is running when stationary. When you step on the gas, it doesn't turn into a sports car either, it's too heavy for that, but it offers full torque from below, distributed pleasantly and evenly, as is typical for a naturally aspirated engine.
Extremely casual, how creamy and soft the monster lays down. If it weren't for the constant look at the fuel gauge. Consumption is one of the main reasons for Ford not to offer its bestseller in Europe. Under 20 liters is doing almost nothing, 25 are realistic on average.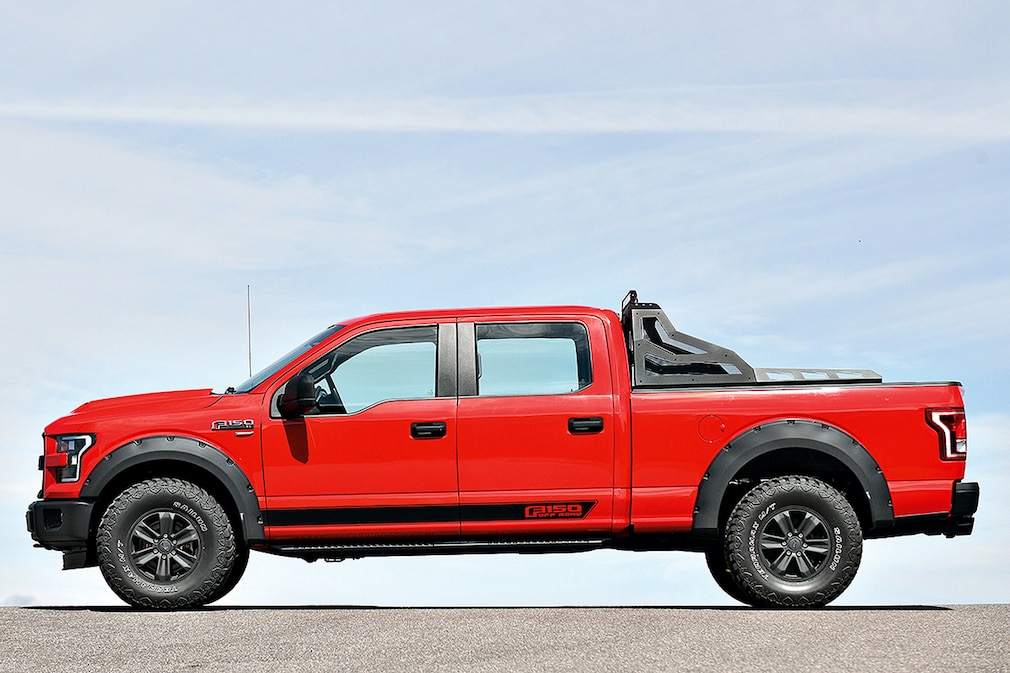 The F-150 does not fit in Europe because of its size

The other reason is the dimensions. Once through Hamburg's rush hour and then looking for a parking space, and you hate the beast. The F-150 is simply too big everywhere. parking garages? No chance. Motorway construction sites? Yes, right between the trucks.
The F-150 doesn't fit in Germany, always looks like a elephant in a china shop. On the other hand, if you look across the expanse of rural USA, the concept makes more sense. As heir to the covered wagons, he keeps the vast provinces mobile. Without great sophistication, but reliable. It shoulders the heaviest loads without complaint and always gets through with plenty of ground clearance and (optional) all-wheel drive.
These roof tents accompany you everywhere

A key reason for its success is its flexibility. In umpteen different combinations of varying superstructures, wheelbases, engines and equipment, it always fully adapts to its owner. He is not bothered by the rustic design and the down-to-earth workmanship, but is happy about fair prices. In the US, the base F-150 starts at $30,870.
With 3.3-liter V6 and rear-wheel drive. The feeling of great freedom comes as standard. Meanwhile, the US Urvieh has start-stop on board, the electric Lightning is already pre-heating the batteries. If the F-150 is to continue its success story, it must move with the times.