Cars
Ford Focus RS MK2 Tuning: Rims, chassis and more on the JMS Focus
–
JMS tunes the five-cylinder Ford Focus RS
The second generation of the Ford Focus RS is still particularly popular with fans and tuners. JMS shows how the Cologne can become even sportier with just a few add-on parts.
Diagnosing and coding the car yourself with the Carly app
Lowering by coilover suspension
With a greedy radiator throat, wide fenders and a large rear spoiler, the series Focus RS already strikes a loud note. On the body side, the JMS Focus remains in its original condition. On the other hand, the rims were exchanged. The wheelhouses are now turning
9.5×19 inch Barracuda Karizzma-Alus with 235/35 tires
all around. It works with the ST X coilover kit
45 mm at the front and 40 mm at the back in depth.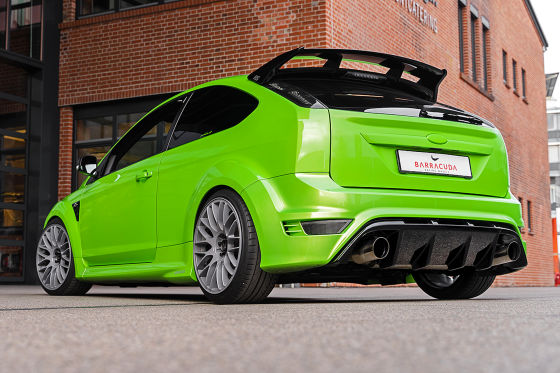 The rims give the Focus RS a sportier appearance. Retrofitted: dark taillights.
© JMS Fahrzeugteile GmbH
To give the Volvo-based 2.5-liter turbo five-cylinder more voice, one stopped Exhaust system from Friedrich Motorsport Indent. Diameter: three inches from Kat. That should add a horse or two to the series output of 300 hp. JMS installed in the cockpit Recaro sports seats. The tuner didn't change anything else. And basically nothing more is necessary to give the appearance of the Focus RS MK2 an even sportier note. (There are used Ford Focus RS with warranty here)