Cars
Ford Mustang (2022): Cult sports car may keep V8
Ford recently caused a stir when the electric SUV with "
mustang
" came onto the market in the name. Now the "real" Ford Mustang is also starting into the next round. The V8 can stay in the pony car – it even gets a little more power!
From late summer 2023, the new mustang then also in Germany at the dealer, as a coupé and convertible. The prices for the new Mustang are not yet known. At least 55,000 euros are due for the current model – but there should be a small surcharge with the new Mustang.

Design with new elements and larger air intakes

As was to be expected, the design of the classic sports car was not radically changed.
ford
on the existing look of the new Mustang and incorporates elements of the electric SUV Mustang Mach-E. The grill has grown and merges into the headlights in a line on the upper side.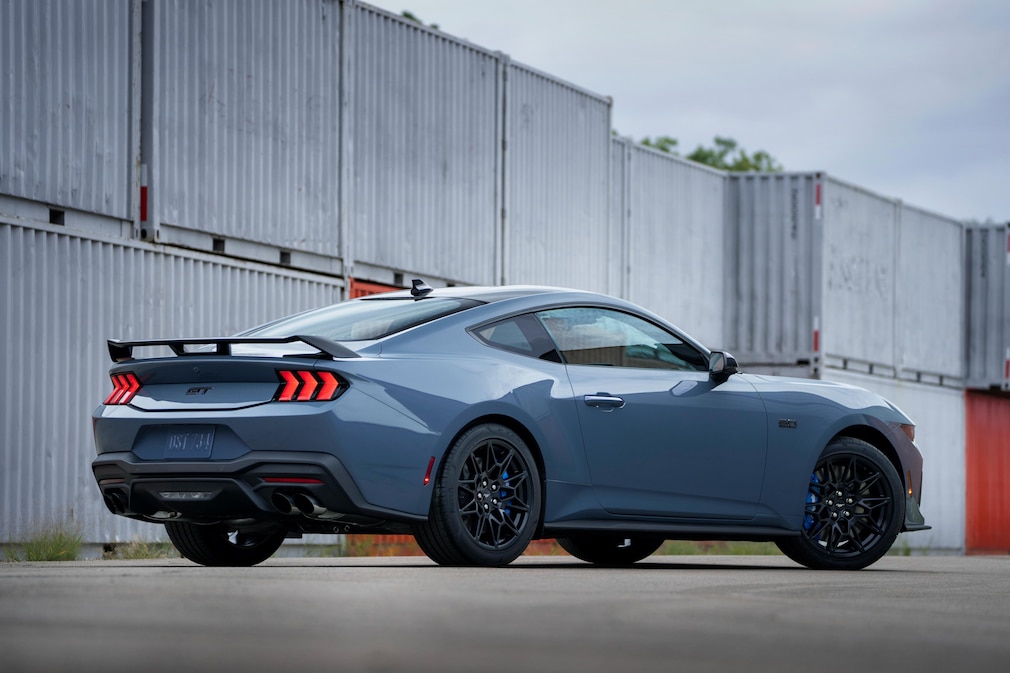 The side air intakes have grown from smaller slits to large openings, and there are no fog lights on the air intakes. At the rear, the absence of the solid black area is particularly noticeable; the three-part taillights keep their shape and have only been slightly modified. For a more robust sound, the four-pipe exhaust system in Mustang number seven also has a valve control.

New, digital interior with two horizontal displays

The interior of the new Mustang is more modern: the 12.4-inch digital cockpit behind the steering wheel can be individually configured and flows smoothly into the 13.2-inch infotainment display, which is tilted towards the driver. The Mustang is equipped with the latest "Ford SYNC 4" system, which is intended to simplify operation.
When the engine is started, the dashboard lights up in a copper hue with black elements – similar to the Mustang Mach-E. However, the colors of the displays and interior lighting can be freely adjusted. However, the information shown on the displays depends on the driving mode.
The graphics for the screens are visualized by the 3D software "Unreal Engine" from Epic Games, which usually provides renderings for computer games. This should appeal to the younger generation in particular.

Four-cylinder and V8 have been revised

The seventh generation of the starts under the hood muscle cars with an improved five-liter V8 including a new intake system with double air intake and double throttle body. Ford isn't revealing the power yet, but it's over 450 hp to go out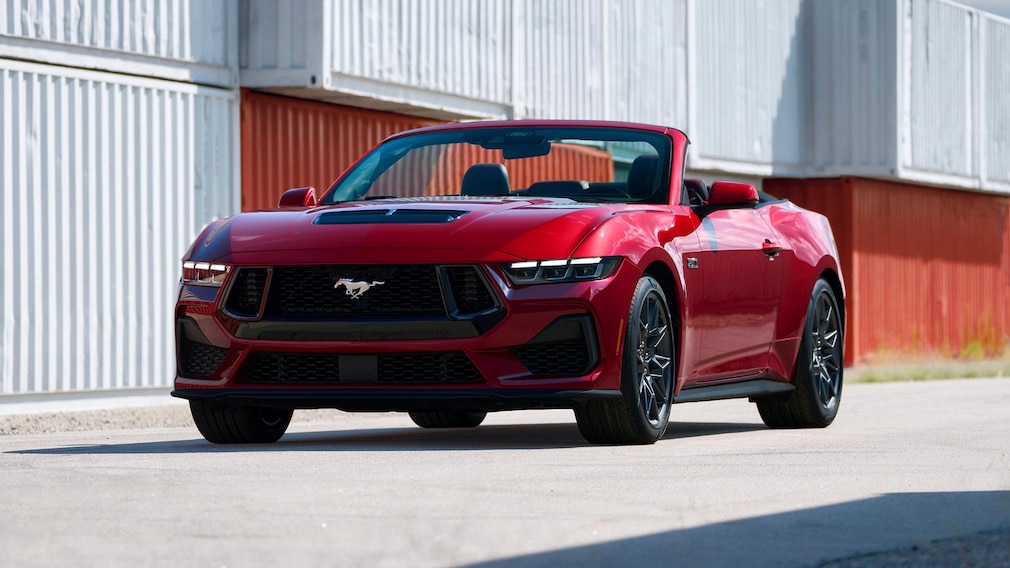 A new "Drive Mode" system should cover all different conditions of use, from "Normal" to "Sport", "Smooth" to "Drag". The 2.3-liter EcoBoost four-cylinder will continue to be available for more efficiency.
In addition, the Ford Mustang comes with a new, directly designed steering and the optional "MagneRide" chassis, which is supposed to adapt to the road conditions at lightning speed.
Interesting for purists: This Mustang will also be available with a six-speed manual transmission. In addition to the manual transmission, there's also a 10-speed automatic.