Cars
Ford Puma ST in endurance test
Sport and SUV – that only fits together for the marketing departments of this world. I think as I pick up the key for our new endurance test. The pencil case says "Ford Puma ST". 200 hp, 320 Nm. Strong, yes, but sporty? Just take a look. Oops! At the latest when boarding, the first doubts about your own skepticism arise. The sport seats clamp me magnificently, even before the first few meters have rolled. The 1.5-liter turbo three-cylinder punishes every lie that demonizes three-cylinders.
Everything is as it should be: the EcoBoost pulls the Puma ST forward with a powerful growl. In combination with the crisp and short translated six-speed gearbox, the mood in the small booth quickly comes. The steering is as direct as in a sports car – the Puma bites into the curves almost without any delay. wobbling body? Nod? no Why? The chassis is not willing to compromise. The condition of the road is communicated to the occupants with almost no filter via the 19-inch wheels, steering and seats.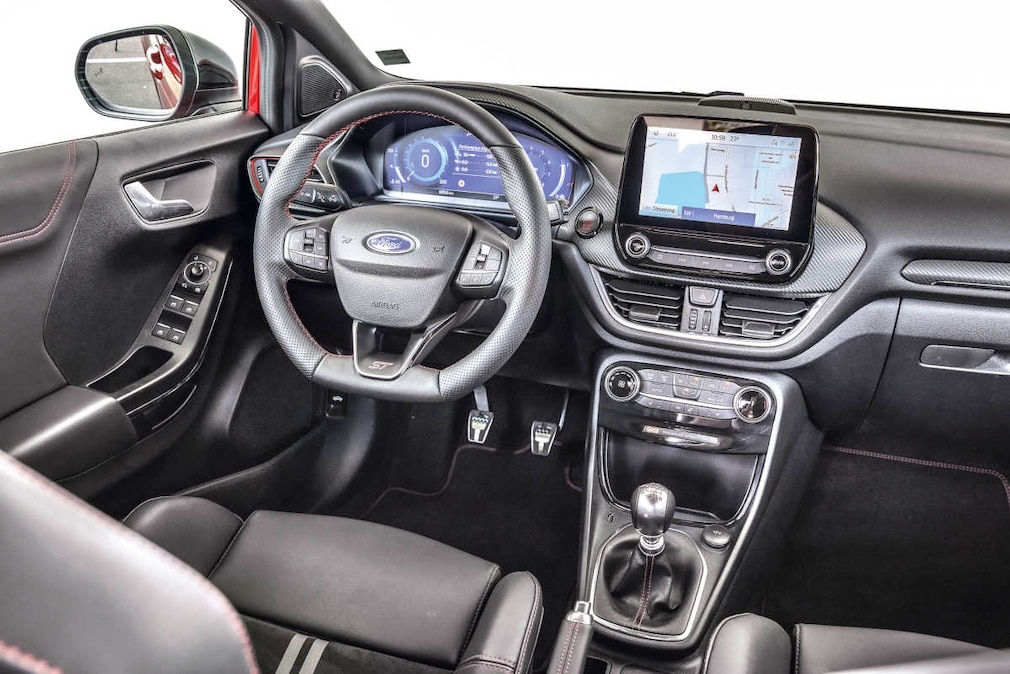 The Puma ST looks nice but is hardcore. And yet fascinating. In S mode, the throttle response is sharper, and the three-cylinder bubbles audibly into the exhaust tract when decelerating. The Puma ST is in its element on winding country roads, with committed driving the hard chassis recedes into the background and the little one reveals itself as a true driving machine trapped in an SUV body. A great combination – but not for wimps in everyday life!
The Ford Puma ST X in the AUTO BILD endurance test
• Endurance test start: July 15, 2022
• Price of the test car with extras: 38,900 euros
• Driven so far: 6648km
• Test consumption: 8.5L S/100km
• Top: The Puma ST isn't just sporty – it is. Visually, it remains pleasantly reserved.
• Not so good: The chassis is really too hard for me on the freeway and on bad roads.