Cars
Ford Ranger (2022): Pick-up with portrait screen and V6 diesel
Ford has introduced the new Ranger. Visually, the pick-up remains true to itself, but has less rounded than its predecessor. Particularly noticeable are the new, more square headlights with a C-shaped signature. The massive cross strut of the newly designed grill extends into the light units and thus emphasizes the width of the car. The new front apron with underrun protection is optically connected to the frame of the grill, which makes the ranger appear more aggressive. Ford donated new taillights at the rear.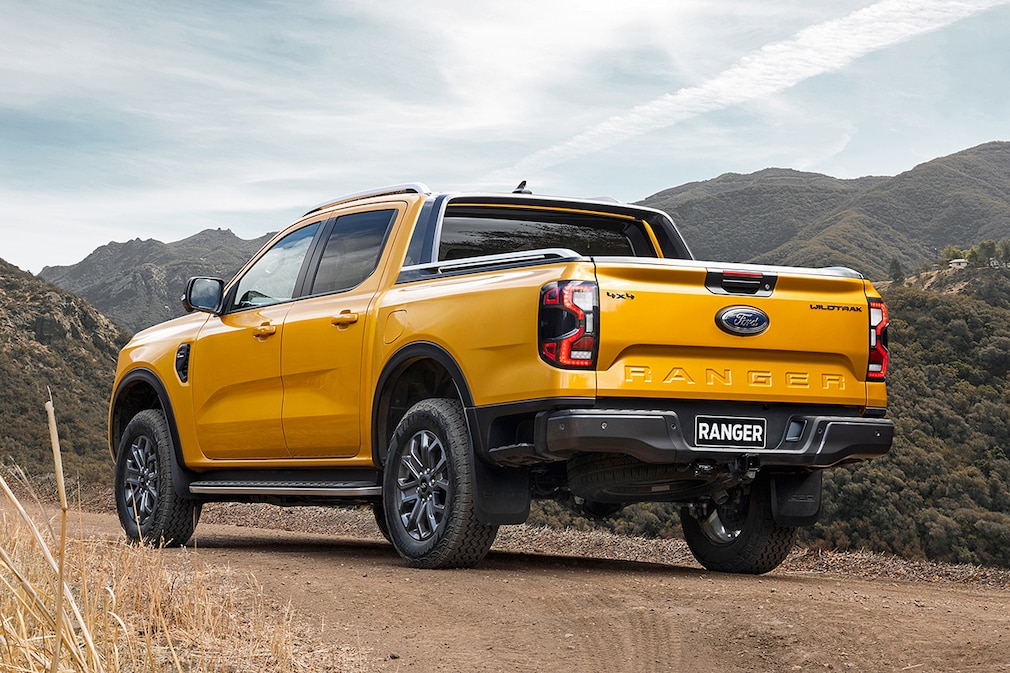 Longer wheelbase and functional loading area

Ford is currently still reluctant to provide specific dimensions and other technical data. It is only announced that The wheelbase and track have each been increased by 50 millimeters. The new one should therefore have a wheelbase of 3270 millimeters and, depending on the version, a track width of 1610 or 1760 millimeters. This should improve the approach angle and directional stability in off-road operation. The loading area is now coated with plastic and offers various new fastening and securing options. The tailgate can be used as a mobile workbench thanks to the integrated ruler and clamping devices.
Vertical screen like in the Mustang Mach-E

The interior seems to be inspired by the Mustang Mach-E, because the pick-up also gets an upright display (series 10 inches, optionally 12 inches) and one digital speedometer. Both are conventionally integrated into the dashboard. Some buttons and switches were thrown out, the functions are now controlled via the central screen. The climate control unit below remains analog. The new steering wheel looks less bulky thanks to slimmer spokes and a new impact absorber. In the first pictures, the interior looks more high-quality and more like a car. The top-equipped Wildtrak version will also be shown, details such as the decorative stitching or the inlays of the air vents could be omitted in the cheaper versions.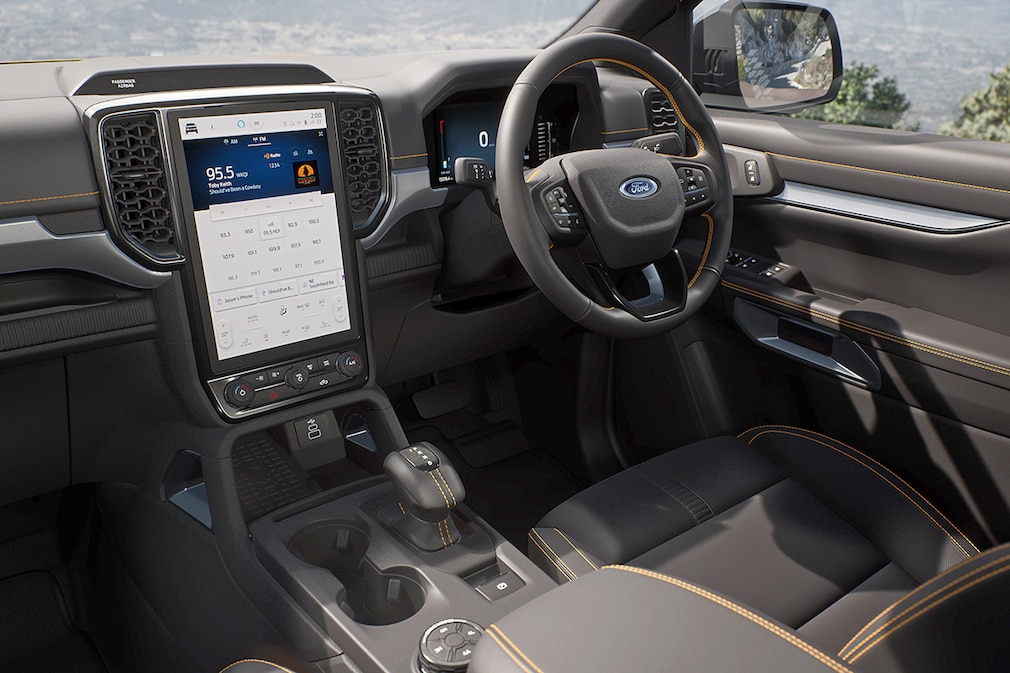 V6 diesel supplements four-cylinder engines

Contrary to the trend, Ford is not downsizing for its commercial vehicle: the new Ranger will also be available with a three-liter V6 diesel. It is always linked to a ten-speed automatic. Ford does not yet provide performance data; The same applies to the two four-cylinder diesels with a displacement of two liters, which complement the engine range and come with a six-speed gearbox or automatic. For the first time there are also two all-wheel drive systems for optional. Ford offers front-wheel drive that can be electronically switched to rear-wheel drive while driving, as well as permanent all-wheel drive. The market launch for the new Ford Ranger is 2022, prices are likely to rise. AUTO BILD assumes, however, that the base will continue to cost less than 40,000 euros.