Cars
Formula 1 Abu Dhabi: Verstappen shocks Hamilton
Magic lap by Max Verstappen (24) in qualifying for the Formula 1 final in Abu Dhabi! With a strong performance, the Red Bull star relegated his title rival Lewis Hamilton to second place. The Mercedes star is a little more than 0.3 seconds behind the flying Dutchman.
"A great feeling", says Verstappen happily. "We were able to improve the car again in qualifying. Of course, that is not always so easy with the shape of the Mercedes in the last few races. But I take it easy and do my best."
Explosive: The Red Bull driver starts on the red, soft tires on Sunday, while Hamilton starts on medium (yellow). Hamilton: "Max has knocked out an amazing lap. I could not have achieved the time. But we are on different tires. I can first see what he is doing."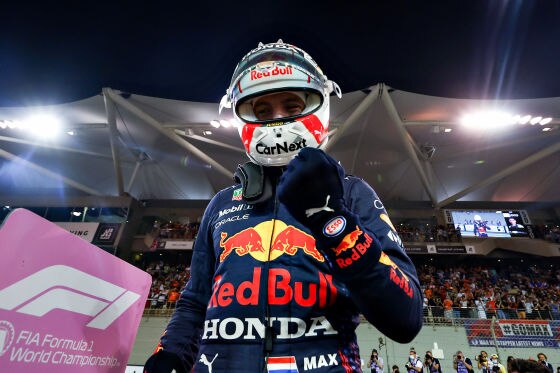 Hamilton's ex-team-mate Nico Rosberg is amazed at Sky: "It's phenomenal for Max to outclass the field under the pressure. However, the soft tires could be a disadvantage for tomorrow if it is a one-stop race." But Rosberg also believes: "That was a blow for Mercedes at first, they expected the pole. They are now beginning to doubt whether they will be able to keep up in the race."
Lando Norris starts third behind the World Cup opponents with soft tires. Sergio Perez, who gave his team-mate Verstappen important slipstream, is fourth. Behind them are Carlos Sainz, Valtteri Bottas, Charles Leclerc, Yuki Tsunoda, Esteban Ocon and Daniel Ricciardo.
Sebastian Vettel fails in the second qualifying round because, like in Saudi Arabia, he is stuck in a traffic jam again. The Hessian landed in 15th place. He lost the team-internal duel against Aston Martin driver Lance Stroll, who was 0.3 seconds faster and took 13th place. Fernando Alonso is also upset about the traffic: eleventh place.
Kimi Raikkonen (Alfa Romeo) missed the leap into the second segment in the final qualifying of his Formula 1 career. The Finn retires early in 18th place.
Just behind: Mick Schumacher in 19th place. The Haas driver is just a tenth of a second short of the 2007 world champion. His team-mate Nikita Mazepin is 0.8 seconds behind and is last.
Strong: Nicholas Latifi beats his highly acclaimed team-mate George Russell, who will drive alongside Lewis Hamilton at Mercedes in 2022, in the final joint qualifying session.
Formula 1 Grand Prix of Abu Dhabi
Qualifying
1. Max Verstappen (Netherlands) – Red Bull 1: 22.109 min.
2. Lewis Hamilton (Great Britain) – Mercedes + 0.371 sec.
3. Lando Norris (Great Britain) – McLaren +0.822
4. Sergio Perez (Mexico) – Red Bull +0.838
5. Carlos Sainz Jr. (Spain) – Ferrari +0.883
6. Valtteri Bottas (Finland) – Mercedes +0.927
7. Charles Leclerc (Monaco) – Ferrari +1.013
8. Yuki Tsunoda (Japan) – Alpha Tauri +1,111
9. Esteban Ocon (France) – Alpine +1.280
10. Daniel Ricciardo (Australia) – McLaren +1,300
11. Fernando Alonso (Spain) – Alpine 1: 23.460
12. Pierre Gasly (France) – Alpha Tauri 1: 24.043
13. Lance Stroll (Canada) – Aston Martin 1: 24.066
14. Antonio Giovinazzi (Italy) – Alfa Romeo 1: 24.251
15. Sebastian Vettel (Heppenheim) – Aston Martin 1: 24.305
16. Nicholas Latifi (Canada) – Williams 1: 24.338
17. George Russell (Great Britain) – Williams 1: 24,423
18. Kimi Raikkonen (Finland) – Alfa Romeo 1: 24.779
19. Mick Schumacher (Gland / Switzerland) – Haas 1: 24.906
20. Nikita Mazepin (Russia) – Haas 1: 25,685

Mega offer from Sky for the Formula 1 final!
In line with the grand Formula 1 finale, Sky has a mega offer in its luggage. The pay TV broadcaster will broadcast the entire season and the finish in 2021 live on German television. The promotion for AUTO BILD readers: 50 percent discount on the Sky Supersport ticket. That means: 14.99 EUR instead of 29.99 EUR in the first month. Book online easily and cancel at any time.
GO TO THE SKY OFFER HERE