Cars
Formula 1 Abu Dhabi: Verstappen triumphs with convulsion
Max Verstappen (24) dethroned Lewis Hamilton in the final lap of the Abu Dhabi GP. But while Mercedes protested the safety car phase, the Dutchman reveals in the press conference: During the final duel with Lewis Hamilton, he had a cramp!
Verstappen: "It fits this season that I also had a cramp in my leg on the last lap. I was right behind Lewis and I knew this was my chance. But I barely had the strength to step on the gas. I was happy to see turn five because I knew my leg could recover there for three seconds. I had to bite my teeth on the next two straights. "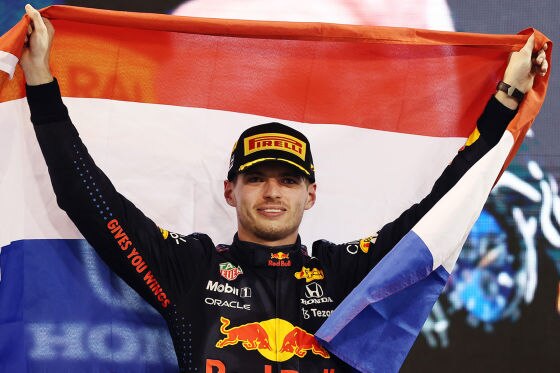 Verstappen is sitting alone in the World Cup press conference. Mercedes has banned Hamilton from speaking while the protest against Verstappen's victory continues. Still, the Red Bull star has warm words for his rival: "Lewis was a great opponent, a great competitor. The two teams made it difficult for each other, but that's part of the sport. "
For the Dutchman it is the fulfillment of a childhood dream. "Even as a little boy, I always wanted to stand here, be world champion and hear my anthem. I got emotional on the lap of honor. Fortunately, you couldn't look under my helmet! I owe so much to my father and my team. "
The TV cameras later also show a scene in which Jos Verstappen enjoys the moment of great success head to head with his son. "The feeling that comes out was mainly the many years I was on the road with him when he was little," says Verstappen senior. "Max is the world champion, but that's how I feel now too. I also think it was deserved. Max was the fastest driver this year. Maybe he didn't always have the fastest car, but with his style he made it. "
But it wasn't that easy. After a messed up start, Hamilton looks like the sure winner for a long time. "Max was overzealous, had spinning wheels in first and second gear, which is why Hamilton came up," explains Red Bull sports director Helmut Marko. "After that we could see that we couldn't keep up with Mercedes in our tire constellation."
And that despite the fact that Red Bull winger Sergio Perez has meanwhile sacrificed himself and bravely braked Hamilton. "That was phenomenal," says Marko, "but it was also clear that we needed a safety car and thanks to Williams (Nicholas Latifi; d. Red.) It came about."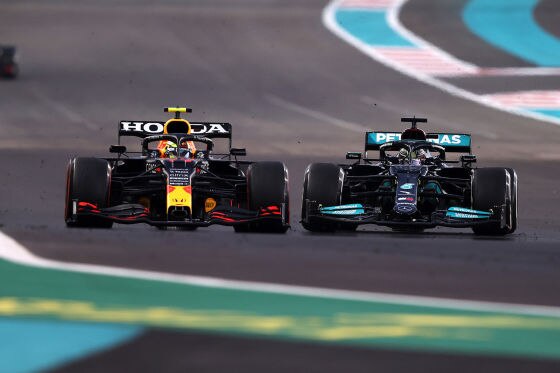 But the trembling is still not over. The man from Graz: "Then there was another action by the race management that you don't wave the lapped past, even though it is clearly stated in the regulations." comes to the final showdown and overtaking maneuver.
But as Marko reveals, Red Bull deliberately foregone the chance of the Constructors' Championship during this phase. "Checo (Perez; d. Ed.) Had oil pressure problems. That's why we brought him in and forgot the constructors' championship. "Reason, according to the Austrian:" If the car stops, the SafetyCar stays further outside. "
In the end, Mercedes can celebrate at least the eighth constructors' championship in a row. The defending champions beat Red Bull with 613.5 points (585.5 points). Marko: "We don't care, we are not a car manufacturer."