Cars
Formula 1: Alonso sensational: generational duel at the start
Even at over 40, Fernando Alonso is still showing why many consider him one of the best Formula 1 drivers of all time: In the rainy qualifying session in Montreal, the Spaniard races to second place on the grid in the Alpine, only pole setter Max Verstappen has to make it defeated by the superior Red Bull.
This also impresses the reigning world champion, who feels transported back to other times when he looks at his neighbor: "When I watched Formula 1 as a child, I watched Fernando how he was at the front, how he won his races, titles and poles. Now with him Sharing the front row with him is a nice thing," says Verstappen. To then cheekily send: "Of course he's getting a bit old now, but he's still very fast."
Alonso's counterattack is not long in coming: "I'll overtake him at the start tomorrow for the spell!" laughs the Spaniard and isn't at a loss for a pun: "Tomorrow I'll have a maximum attack."
In any case, Verstappen is warned of the generational duel in turn one: "I know that Fernando is starting very well, so I have to be ready," admits the Dutchman. But the world champion and his team are not worried that there will be a bang: "Alonso is a fair opponent, I'm not afraid in the first corners and laps," praises Red Bull motorsport consultant Helmut Marko.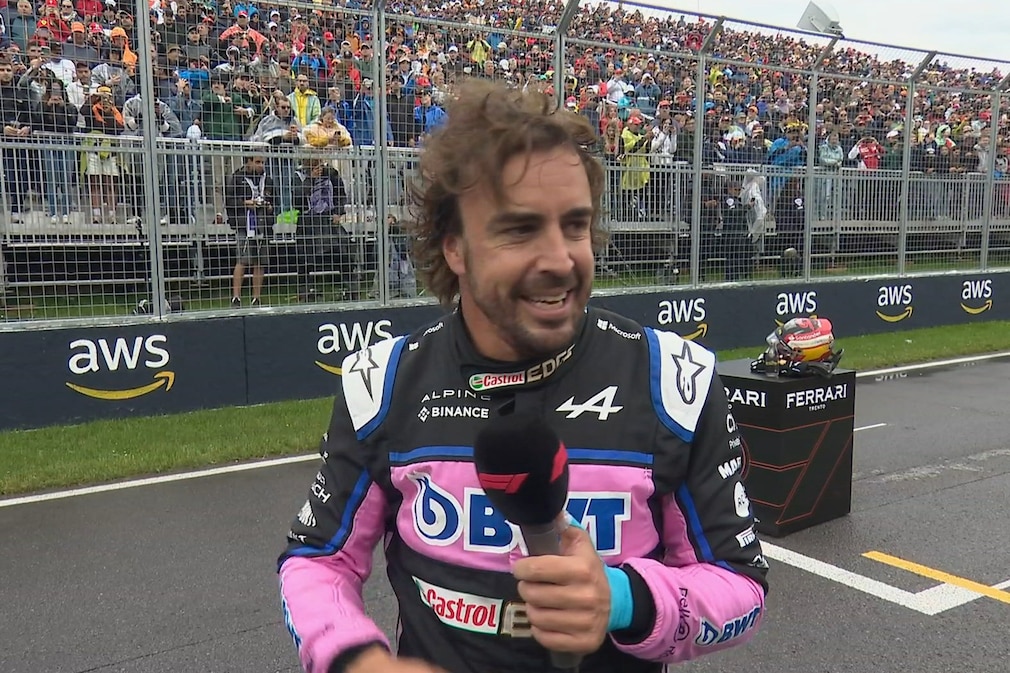 At over 16 years, not only the age difference between the two F1 champions (Verstappen 2021; Alonso 2005 and 2006) is big, but also the time since Alonso last stood in the top class on the front row: ten years ago at his rainy pole at German GP 2012 in Hockenheim. In the same year, Michael Schumacher was the last driver over 40 to line the front row at the China GP.
It is understandable that Alonso is no longer used to the procedure for the top 3 after qualifying: instead of going to the FIA ​​press conference, the old Alpine star is going to the mixed zone for TV interviews. "Oh, it was all a bit of a mess. I just ran after the guy from the FIA, but he was gone all of a sudden. I didn't have a cap when I took off my helmet and so on," laughs Alonso and beams with pride : "It's been a long time. It's all new for us again."
Can Alonso stay ahead in the race?

Alone: ​​The veteran does not want to overestimate the result in Canada. "Of course it was a crazy day. Starting from the front row is a bit better than we expected," grins Alonso. "But I'm not sure if we already have the car to qualify in such positions. It was a difficult qualifying: semi-dry, but still with intermediate tires – we were able to benefit from that. That was just happy with us the circumstances."
But Alpine team boss Otmar Szafnauer praises his old master for precisely this reason, whose contract extension with the French car manufacturer should only be a matter of form in view of such performances: "He's a great driver and his skills help, especially in these changeable conditions, so he deserves his place in the front."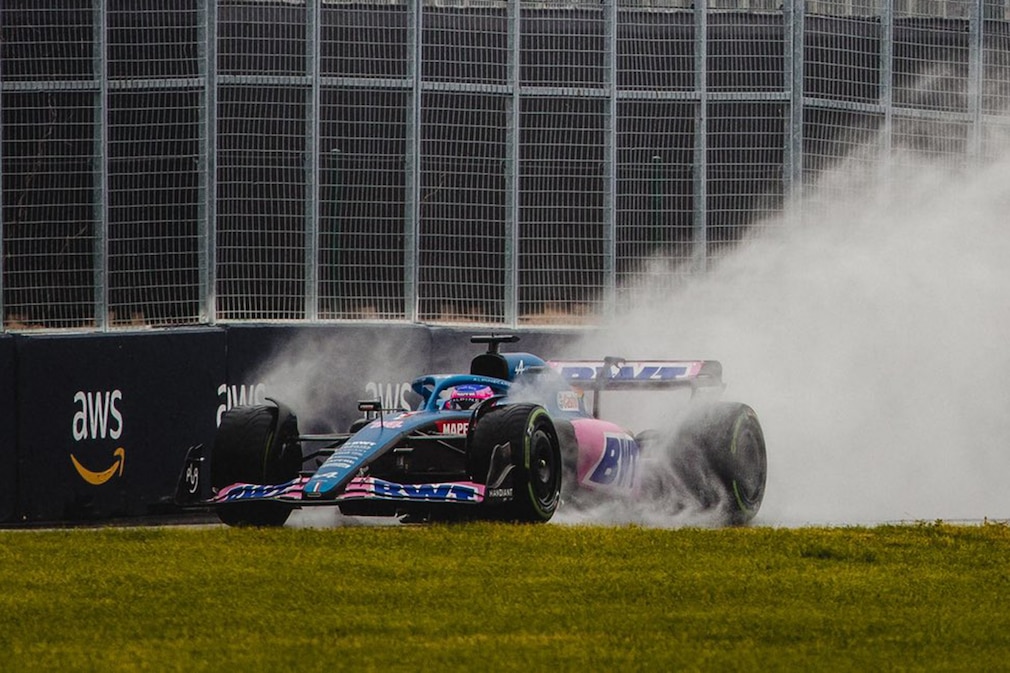 But can Alonso stay in the race there? The 342-time Grand Prix participant is "not sure about this question. We have to wait and see because our natural position is always behind the top 4, no matter where they start: Even if they have one on the first lap If they have punctures or something, they still finish ahead of everyone else. I expect more of a fight for the top five, but for that we need to beat Mercedes and other fast cars."
Alonso has no illusions: "It's still a long race and difficult to implement with tire management because we have little information in dry conditions." After the rains on Saturday, the race day in Montreal is expected to remain dry. Alonso's surprising best time in the third free practice session on a wet track is therefore of little value.
Team boss Szafnauer nevertheless states: "We've been fast here all weekend." Alonso sees it that way too: "I'm confident, but I think we can't dream too big." In the euphoria, the Spaniard hits the brakes a little earlier than his environment – only at the start he will not do that: After all, Alonso still has an open account with youngster Verstappen.