Cars
Formula 1 – Andreas Seidl: "We still lack consistency"
Before the Belgian Grand Prix in Spa, McLaren-Mercedes is in fifth place in the championship table, battling Alpine for position behind the big three. We spoke to German team boss Andreas Seidl about the development of the team, setbacks on the way up and how it compares to his favorite football club, FC Bayern.
Mr. Seidl, since you've been with McLaren, things have been steadily improving. The highlight of the sporting comeback was Daniel Ricciardo's victory last year in Monza. This year your team is a bit stagnant. You are currently in a tough battle with Alpine for fourth place. Is that what you expected?
Andreas Seidl (46): Yes. Basically, fourth place was and still is the target at the end of this season. If we can do that, it will be a successful season because we would have achieved the intermediate goal on the way back to the top. At the moment, compared to the top teams, but also to Alpine, we still lack something in terms of infrastructure. So we know where we need to improve, but that won't happen overnight, but step by step as planned. Regarding this season: Our car is not consistent enough yet. The important thing is that we have our plan, a great team with which we should be back in fourth place at the end of the year. But I have to admit, I wasn't completely satisfied with the first half of the season.
Why?
The beginning of the season was difficult, so we lacked consistency. In Formula 1, however, you always have to take two more steps, even to make up for minor deficits. What I mean: We had unexpected braking problems in the first race, which we had to solve first. And the fact that Daniel (Ricciardo, ed.) was virtually unable to take a test due to Covid didn't help either. But that's whining on a high level. Because the great reaction we showed as a team is positive. The heads were not left hanging, but spat on the hands. The result was a podium already in the fourth race at Imola. We were also extremely strong in Monaco. We were even at Mercedes level in qualifying.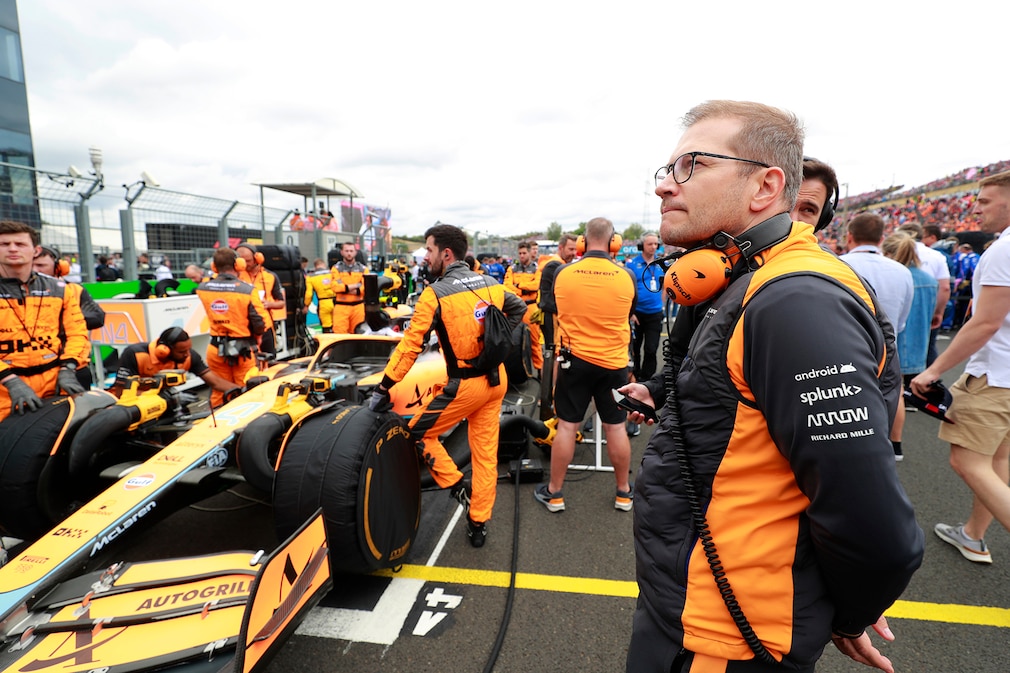 Simply asked: Why is it so difficult to build a car that works the same on all tracks?
The plan is always to build a car that is just as fast in Monaco as it is in Silverstone or wherever. But that's the point that still, I emphasize STILL, separates us from the top teams. Red Bull and Ferrari have cars that are ahead everywhere. That's why we're still behind them. But I try to see everything positively and to use all experiences, positive and negative, efficiently for the future. Even small setbacks can be positive.
An example please…
The small step backwards this year, for example. The sun shone for three years, then suddenly clouds came up. I also see it as a test to constructively question the past three years. How far have we actually come with all the innovations in team organization? That is the key question. And I have to say that I am extremely happy with the answer, happy with my management team, happy with the whole culture that prevails in the team. How the team is currently dealing with the challenge that the success curve has stagnated shows that we have taken the right path and are now consistently pursuing it. Despite all our ambition and will to win, we just have to have the patience to continue working on the next adjustment screws in order to ultimately become the top team that we have set ourselves as a goal.
How can you explain this to those who are interested in Formula 1?
To put it simply: three years ago we basically turned the team upside down. We now have to accept the small setbacks as small hurdles that we have to overcome on the way up. I think believing in your system is not only important in Formula 1, but everywhere where management and leadership are concerned. It's about knowledge, about the right communication, etc. Formula 1 is a very complex sport. We're talking about forming seven hundred employees into one unit. That just takes time.
How much does your experience at BMW and later at Porsche help you personally?
Extreme. I'm lucky to have worked with great people at BMW and Porsche. I learned a lot there. Luckily, I always had superiors who supported me and gave me a lot of freedom. At BMW, for example, it was Mario Theissen who immediately trusted me and just let me do it. I have now adopted this management style because I have had such good experiences with it. That's why I really had fun at work back then and that's how I got the maximum performance. Why should it be different with my people now? Even though Formula 1 is so extremely technical and so incredibly big money is involved, in the end it is the people who work there that make the difference. That also applies to me in football, by the way. A normal team can only become a top team if everyone in the team, not just the drivers or the players in football, but everyone wakes up motivated and happy in the morning and sees their own contribution as very important.
If you could put it simply: You can have the best squad in the world. But it's of no use if the harmony isn't right?
Yes, I see parallels to Formula 1. Every individual in the team or in the club is important for success. The happier and more motivated they are, the better.
Similar to a top club like your favorite club, FC Bayern, the media interest in Formula 1 is enormous. Did you expect that there would always be new rumors about your team and that even the smallest of events would be evaluated and commented on in the media, especially in England?
It was already clear to me that Formula 1 is one of the biggest sporting events in the world, so there is already a great deal of interest. That's what we want too. It wasn't a surprise to me. In addition, the media world has changed extremely over the past 15 years – mainly due to the ever-increasing presence of social media. As with everything, there are positive and negative sides. It is important for a team to be transparent and open. At McLaren we try to do that as best we can. We're lucky to have two drivers in Lando Norris and Daniel Ricciardo who are almost perfect in this area. Both ensure that our entire team comes across as extremely likeable. This in turn is good for the morale of the troops.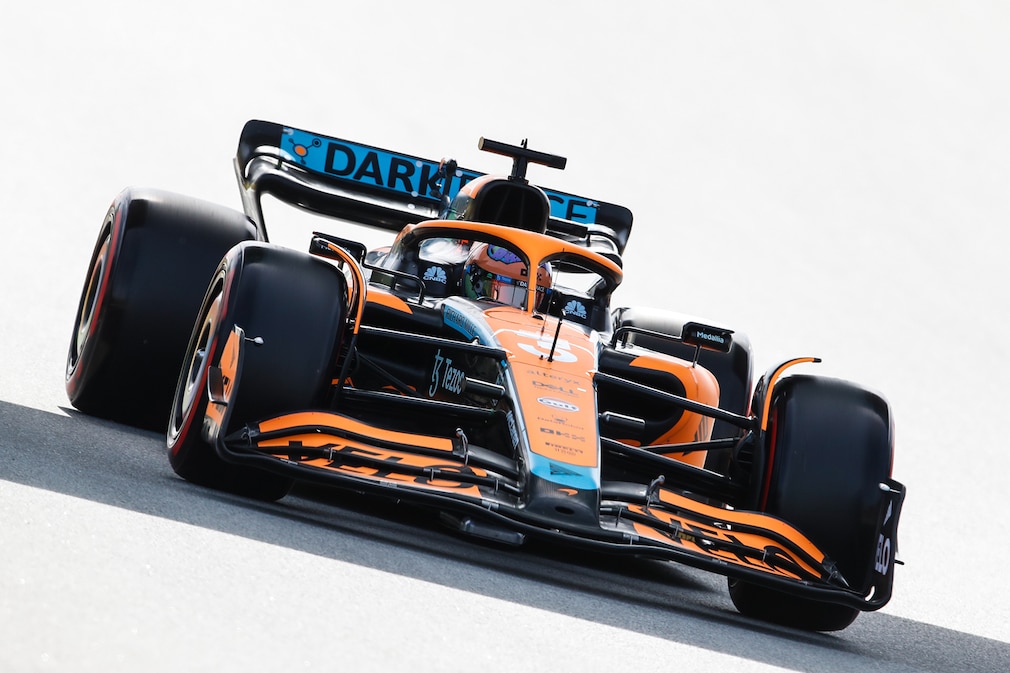 A personal question: Do you ever think about the next step in your career?
No, I'm exactly happy where I am right now and want to bring McLaren back to the top together with my team. That's what drives me, that's my professional happiness.
We have now learned that your present should also be your future. So let's take a look in the rear-view mirror: in Austria, before the demo laps, you worked happily on the 2003 BMW that Ralf Schumacher drove.
That was a very beautiful and emotional moment for me. It was my first car that I worked with in Formula 1. I was even allowed to start the car myself like before. It was a very nice moment. Above all, because I also met many colleagues from before. I only have very good memories of that time and they came up again.