Cars
Formula 1: Aston Martin brings ex-McLaren team boss
Sebastian Vettel (34) and Aston Martin can fall back on the expertise of a former McLaren team boss in the future! Martin Whitmarsh (63), from 2008 to 2014 successor to Ron Dennis in the traditional British team based in Woking, will take over the newly created position of Group Chief Executive Officer of "Aston Martin Performance Technologies" at Aston Martin. The Briton will take up his post on October 1st.
"Martin will have a managerial role and will help me determine the new strategic direction for Aston Martin Performance Technologies and its subsidiaries," said team owner Lawrence Stroll.
Exciting: Aston Martin Performance Technologies will also monitor the Formula 1 team in the future, but, like Red Bull Technology, can also implement other projects outside of the premier class. For Aston Martin, it's the next step towards becoming a top team.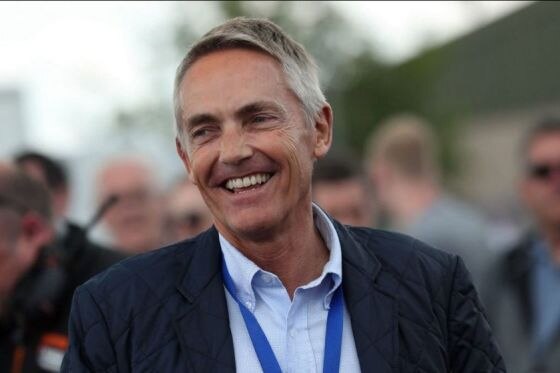 Stroll makes the next title announcement accordingly. Whitmarsh's job is to "lead the transformation of the Aston Martin team into an organization that will win the Formula One World Championship in the next four to five years, and a company with a billion pound turnover in a similar timeframe to develop."
This means that he is also superordinate to team boss Otmar Szafnauer. The American explains: "Martin's arrival will allow me to use 100 percent of my energy to make the Aston Martin team a winning machine."
Aston Martin has already secured the services of several leading engineers from competing teams in 2021. With Whitmarsh you have now brought a real high-caliber on board.
Curious: When Whitmarsh as McLaren team boss drove with Jenson Button and Lewis Hamilton against Vettel for the World Cup in 2010, he described the Heppenheimer as a "crash kid". The background was his anger over an accident Vettel with Button in Spa. Now the Crash Kid is his most important weapon on the way to the top of Formula 1.

Formula 1 on TV
Formula 1 will run at Sky in 2021. The station is setting up its own TV station for the new era: Sky Formula 1. Here there is motorsport 24 hours a day. All training sessions, all qualifying sessions, all races always live and without commercial breaks. Sky also broadcasts the Formula 2, Formula 3 and Porsche Supercup races. The program also includes historical races and special programs. You can find more information here