Cars
Formula 1: Aston Martin is committed to Vettel
Aston Martin stands up for Sebastian Vettel! On the sidelines of the unveiling of his new Formula 1 factory, team owner Lawrence Stroll confirmed that the German should still be in his green racer in 2022. Stroll: "We are very satisfied with Sebastian. It is our firm intention to continue with him next year and beyond. "
The Canadian is also wiping aside rumors that he recently looked for alternatives in the driver market. He expects an official answer about Vettel's future "shortly". Background: Vettel and Aston Martin have options in the contract that must be drawn at a certain point in time. Usually it's September 15th or 30th.
Recently there was speculation that Stroll was neither satisfied with Vettel's performance nor his commitment to the environment and equal rights. Not true, he says now. That "has no influence on our strong and persistent desire that he continue to drive for us in Formula 1."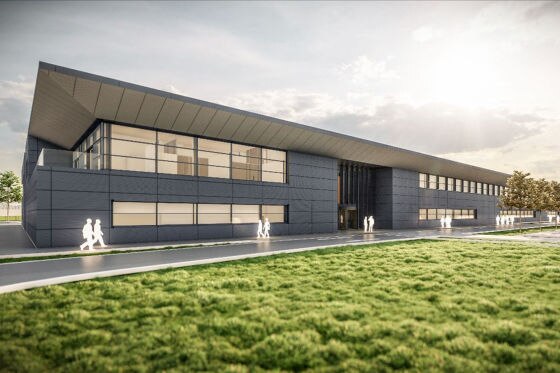 With the unveiling of the new, around 200 million euro factory, Aston Martin is also committed to its goal of driving for victories and titles in the future. Stroll estimates the World Cup maturity at "three to five years". The new factory in Silverstone is therefore "a very significant investment, over 400,000 square meters. It shows my faith in the team, confirms my ambitions and my belief in Formula 1. It's really an investment in Formula 1. "
The new location also includes a brand new wind tunnel. The old factory, which was built by Eddie Jordan in 1991, is being turned into a wellness center and cafeteria next door. It will also house the new state-of-the-art F1 simulator. The first construction phase, which was delayed by almost two years due to the corona virus pandemic, is expected to be finished in 18 months, the second in 36 months.
The new Aston Martin factory in Silverstone will be the first new Formula 1 plant in England since 2004. It was then that the famous architect Sir Normal Foster constructed the McLaren Technology Center. Aston Martin is now developing the first premier class smart factory. The new building is designed as a wireless facility in which all systems and production processes are connected to one another via data in a cloud. This should allow more flexibility in the design, manufacture and further development of the green Formula 1.
Formula 1 on TV
Formula 1 will run at Sky in 2021. The station is setting up its own TV station for the new era: Sky Formula 1. Here there is motorsport 24 hours a day. All training sessions, all qualifying sessions, all races always live and without commercial breaks. Sky also broadcasts the Formula 2, Formula 3 and Porsche Supercup races. The program also includes historical races and special programs. You can find more information here