Cars
Formula 1 Aston Martin: Vettel team boss before departure?
There's a rumble behind the scenes at Aston Martin! As reported by the French Auto Hebdo, team boss Otmar Szafnauer could leave Lawrence Stroll's team for Alpine.
The rumors are not new. Already after the engagement of the ex-McLaren team boss as Aston Martin Group CEO in the summer, there was whispering in the paddock about the disempowerment of Szafnauer. Now he could pull the rip cord himself.
"When Lawrence Stroll bought the team, he brought in a new movement," explains Sky expert Ralf Schumacher, saying: more people, more money, more resources, more dependencies (from Mercedes). The resulting pressure was counterproductive, says Schumacher: "I always said: you can't make a tiger out of a cow overnight. There is just too much restlessness. And: In my opinion, the duo Martin Whitmarsh and Otmar Szafnauer would not work at all. "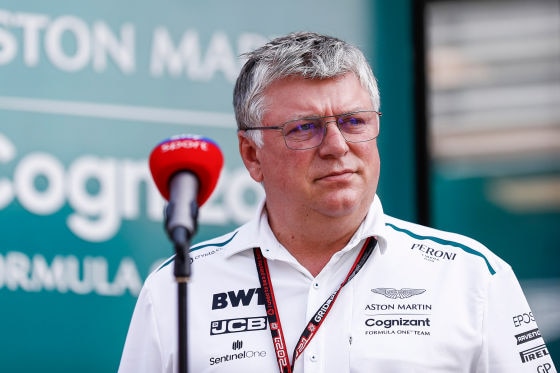 One thing is certain: Already at the beginning of the season it was heard that team owner Stroll is dissatisfied with the team's performance – and that Szafnauer is responsible for it. At the same time, the American was not particularly happy with the way in which Stroll wanted to lead the team with a lot of money, but less efficiency and teamwork.
At Alpine, on the other hand, they seem to be looking for a new team boss again. Race director Davide Brivio, who switched from Suzuki from MotoGP to the former Renault team at the beginning of the year, has remained surprisingly pale alongside Executive Director Marcin Budkowski. Alpine CEO Laurent Rossi now emphasizes: "Now it comes down to efficiency, experience and common sense." Qualities that perfectly suit Szafnauer.
Ralf Schumacher believes that a possible departure of the team boss does not pose a threat to the German. "Aston Martin needed such a top-class driver," says the Sky commentator. "Sebastian is now also the better and more consistent driver. The team just isn't doing what it's supposed to do. New people were hired by force and these unrest may no longer be the right environment for Szafnauer. "
Who could take on Szafnauer's position as race director is open.

Formula 1 on TV
Formula 1 will run at Sky in 2021. The station is setting up its own TV station for the new era: Sky Formula 1. Here there is motorsport 24 hours a day. All training sessions, all qualifying sessions, all races always live and without commercial breaks. Sky also broadcasts the Formula 2, Formula 3 and Porsche Supercup races. The program also includes historical races and special programs. You can find more information here