Cars
Formula 1 – Aston Martin: Will Alonso pose a threat to Vettel?
After eighth place in Imola, Sebastian Vettel (34) can optimistically fly to the US GP in Miami. "It's great to see another street circuit on the calendar and the circuit in Miami looks really interesting," said the Aston Martin star looking forward to the next race this weekend.
"In the simulator we saw that the track had a few challenging curves," Vettel explains the parking lot course around the Miami Dolphins stadium. "There's a surprising amount of elevation change between Turns 13 and 16 that can catch drivers off guard, and there are long sections where overtaking should also be possible with the DRS."
So much for the short-term outlook of the Heppenheimer. In the medium term, however, his situation has hardly changed. His contract expires at the end of the year. And his Aston Martin is anything but a winning car. In Imola, Vettel and his team benefited from the unpredictable weather conditions and a wet track.
On top of that, there is unrest at Vettel's employer. The car manufacturer Aston Martin, namesake of the F1 team, will have to do without its CEO in the future. Tobias Moers has separated from the British sports car manufacturer. Apparently after disagreements with board and F1 team owner Lawrence Stroll. Ex-Ferrari boss Amedeo Felisa (76) takes over the top post.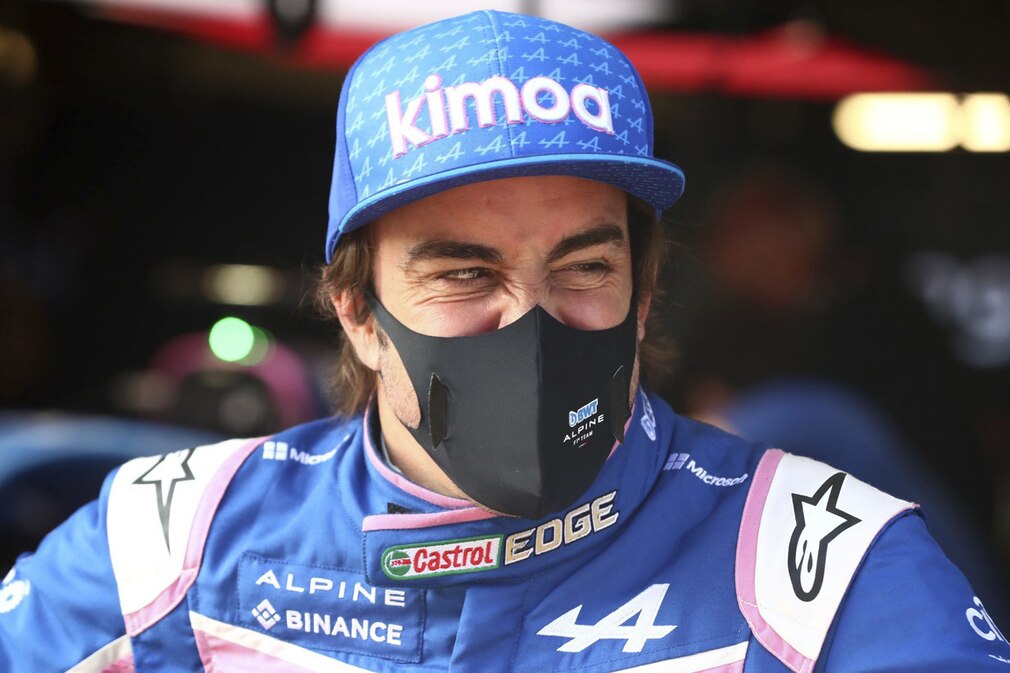 And there are also rumors about Sebastian Vettel's job. Latest topic in the radio paddock: Fernando Alonso could replace the Heppenheimer for 2023. Background: The Spaniard was already in talks in 2021 as a replacement for Vettel and Lawrence Stroll's desired driver. Despite being almost 41 years old, the double world champion is still considered one of the best drivers in Formula 1.
And he himself – unlike Vettel (?) – absolutely wants to continue. "I'll drive a few more years," said Alonso recently, fueling speculation. "Two or three more years. If with Alpine, then fine. If with another team, then fine too. I'll find out about that, I'll probably start the discussions in the summer."
The fact that Alonso no longer has a regular place guarantee at Alpine is also due to Oscar Piastri. The reigning Formula 2 champion is a test driver at Alpine and is considered a diamond in the rough. The Australian is managed by ex-Red Bull star Mark Webber, who doesn't want to put him through another year on the bench. That's why Alpine team boss Otmar Szafnauer knows: "There's still no pressure to find him (Piastri) a seat. But the pressure will certainly be there in July." The American enthuses about his junior: "Oscar is a wonderful young man. He is well prepared and very, very ambitious."
One thing is certain: if Alonso moves to Aston Martin, his Alpine would be free for Piastri. For Vettel, however, there would be no cockpit left. It remains to be seen whether he will leave the decision to end his career to others.

Formula 1 on TV
In 2022, Formula 1 will run on Sky. Last year, the broadcaster introduced a new TV channel especially for the premier class: Sky Formula 1. Here there is motorsport 24 hours a day. All practice sessions, all qualifying sessions, all races are always live and without commercial breaks. In addition, Sky also broadcasts the support races Formula 2, Formula 3 and the Porsche Supercup. The program also includes historic races and special programs.