Cars
Formula 1 Bahrain GP – Hülkenerg: "Not an easy task"
Suddenly Nico Hülkenberg is in a hurry again. A day ago he was still at home with his wife and daughter in Monaco, now he had to flee prematurely from the official FIA press conference before the Bahrain GP. Reason: appointment stress! Sebastian Vettel's Aston Martin replacement (the ex-world champion is out due to Corona) rushed to the FIA's exit test. Before flying for the first time, pilots have to prove to the regulators that they can get out within seven seconds in the event of an accident. It is logical that Hülkenberg did it back in Formula 1 speed mode.
The clocks at Emmericher have been turning faster again since Thursday morning. "I got the call yesterday morning, then I packed up and went straight away," he reveals. Photos he posted on social media show him in his underpants in front of his suitcase, saying goodbye to daughter Noemi Sky and at the airport.
Hulkenberg is used to playing the Formula 1 firefighter. He has twice replaced Sergio Perez and Lance Stroll, who were suffering from Corona, at Racing Point. At the Nürburgring in 2020 he even raced from last place on the grid to eighth place. But back then he knew the cars. It's different this year. "The situation is certainly interesting and I'll see how it goes lap by lap," he admits. "In previous times I knew how the cars of that generation felt. It's different here, I have to learn as quickly as possible."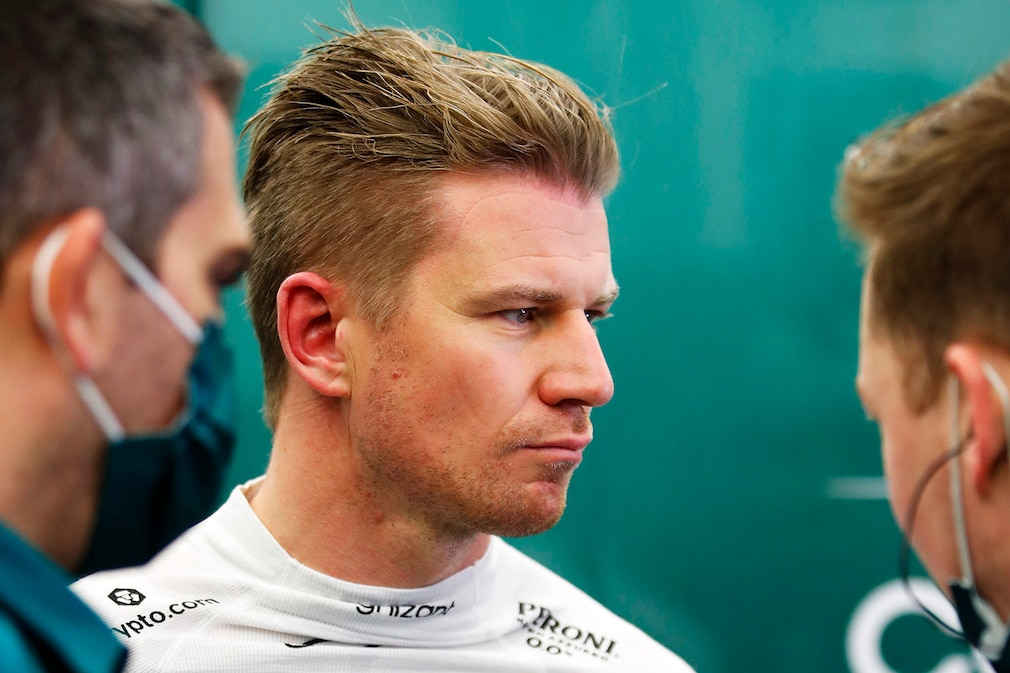 The German caused eyebrows to be raised when he revealed how many races he had driven since his commitment at the Nürburgring two years ago: zero! "It will certainly not be easy to find the limit," he admits. "It won't be an easy task physically either. I expect to be overwhelmed with information and that my head and body will ache tonight."
But Hulkenberg wouldn't be the "Hulk" if he couldn't clench his teeth accordingly. "I'll concentrate on finding the pace as quickly as possible and getting a good feeling for the car," he says.
Sebastian Vettel will watch from home due to his corona infection. However, he gave his German colleague final tips. Hülkenberg: "Seb told me a few little things about the new car. That can't hurt."
Nico Hülkenberg, the Formula 1 firefighter, has his fourth mission.
Formula 1 on TV
In 2022, Formula 1 will run on Sky. Last year, the broadcaster introduced a new TV channel especially for the premier class: Sky Formula 1. Here there is motorsport 24 hours a day. All practice sessions, all qualifying sessions, all races are always live and without commercial breaks. In addition, Sky also broadcasts the support races Formula 2, Formula 3 and the Porsche Supercup. The program also includes historic races and special programs.