Cars
Formula 1 Bahrain: Leclerc puts Ferrari on pole
Red shines again in the premier class! After two years of suffering, Ferrari is back at the top of Formula 1. Charles Leclerc gets his tenth pole at the start of the season in Bahrain. Second is world champion Max Verstappen ahead of Carlos Sainz, who completes the Ferrari sandwich. Red Bull's number two Sergio Perez is fourth.
"It feels good," says Leclerc. "We've come back together as a team and there's definitely more to come from us." Verstappen is also satisfied: "All in all, a good start to the season. There are a few things that we have to look at and that I can do better too."
Mercedes, on the other hand, is struggling with problems, as expected. Lewis Hamilton is 0.6 seconds behind but closer than expected. George Russell only finishes ninth after a driving error. A satisfaction for Valtteri Bottas. The Finn, who lost his place at Mercedes to the young Briton, starts in sixth place in the Alfa Romeo, just behind his ex-teammate Lewis Hamilton.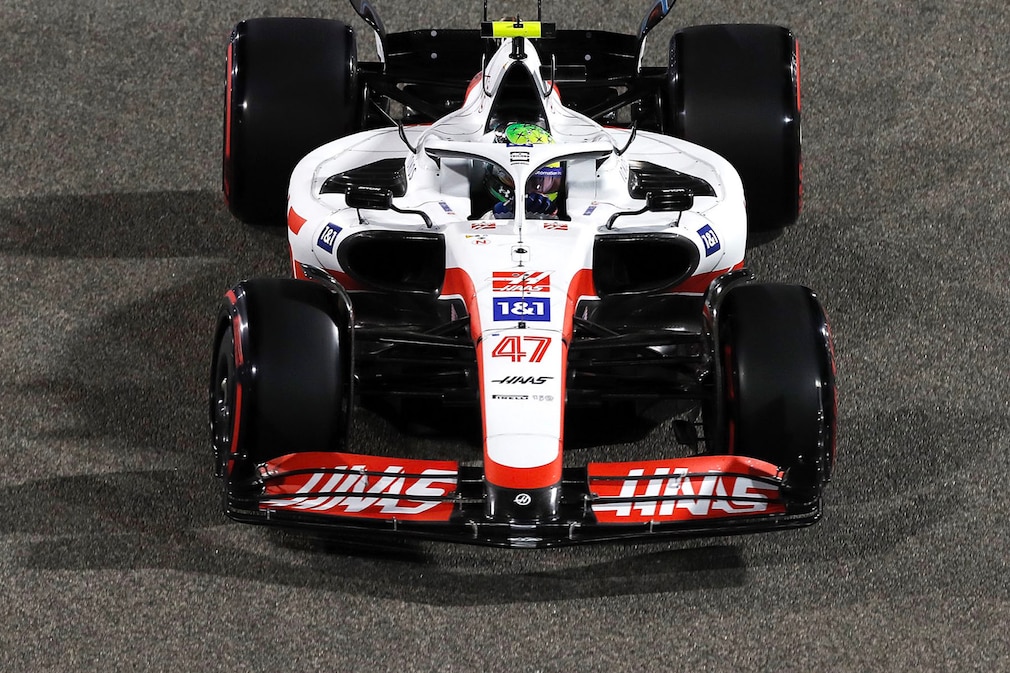 Mick Schumacher has to put up with a small damper. While his teammate Kevin Magnussen finished seventh, Schumi junior was stuck in twelfth place due to a driving error – half a second behind the Danes. "I had a feeling in the car that just wasn't right," explains Mick. "That continued from practice into this qualifying session. But I still have 22 more attempts this year. Points are still possible with a good strategy."
Loss also for McLaren-Mercedes: Lando Norris did not get past 13th place. His teammate Daniel Ricciardo only managed 18th place.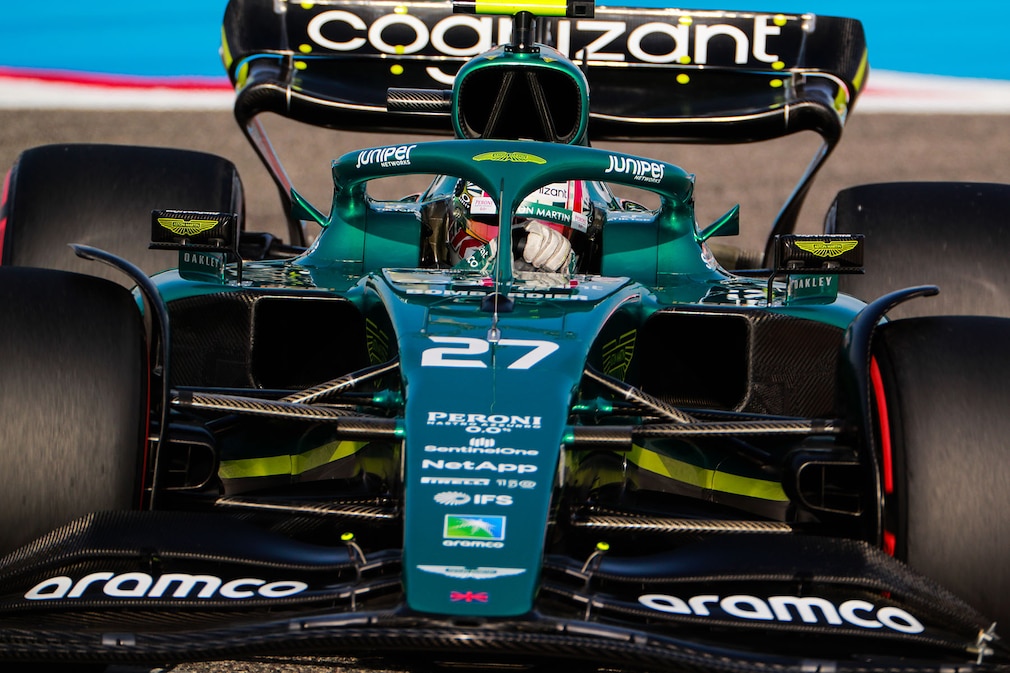 Nico Hülkenberg has a laughing and a crying eye: Sebastian Vettel's Aston Martin replacement is showing a strong performance, has a lead of 0.25 seconds over his regular driver teammate Lance Stroll. But in 17th place, he missed the leap into the second qualifying segment by just 51 thousandths of a second.
"It was cool," says the Emmericher anyway. "I'm happy with my laps, that was the most important thing for me. I squeezed everything out of myself and the car. We'll attack again tomorrow. But it's going to be a tough piece of work for the boys this year."
Williams driver Nicholas Latifi holds the red lantern.
Bahrain Formula 1 Grand Prix
qualifying result
1. Charles Leclerc (Monaco) – Ferrari 1:30.558 mins
2. Max Verstappen (Netherlands) – Red Bull +0.123s
3. Carlos Sainz Jr (Spain) – Ferrari +0.129
4. Sergio Perez (Mexico) – Red Bull +0.363
5. Lewis Hamilton (Great Britain) – Mercedes +0.680
6. Valtteri Bottas (Finland) – Alfa Romeo +1.002
7. Kevin Magnussen (Denmark) – Haas +1,250
8. Fernando Alonso (Spain) – Alpine +1.637
9. George Russell (Great Britain) – Mercedes +1.658
10. Pierre Gasly (France) – Alpha Tauri +1,780
11. Esteban Ocon (France) – Alpine 1:31.782
12. Mick Schumacher (Gland/Switzerland) – Haas 1:31.998
13. Lando Norris (Great Britain) – McLaren 1:32.008
14.Alexander Albon (Thailand)-Williams 1:32.664
15. Zhou Guanyu (China) – Alfa Romeo 1:33.543
16. Yuki Tsunoda (Japan) – Alpha Tauri 1:32.750
17. Nico Hulkenberg (Emmerich) – Aston Martin 1:32.777
18.Daniel Ricciardo (Australia) – McLaren 1:32.945
19. Lance Stroll (Canada) – Aston Martin 1:33.032
20. Nicholas Latifi (Canada) – Williams 1:33,634

Formula 1 on TV
In 2022, Formula 1 will run on Sky. Last year, the broadcaster introduced a new TV channel especially for the premier class: Sky Formula 1. Here there is motorsport 24 hours a day. All practice sessions, all qualifying sessions, all races are always live and without commercial breaks. In addition, Sky also broadcasts the support races Formula 2, Formula 3 and the Porsche Supercup. The program also includes historic races and special programs.