Cars
Formula 1: Bahrain training: Verstappen in front, Schumi in front of Hamilton
World champion Max Verstappen is the first to finish the first day of practice at the start of the Formula 1 season in Bahrain: with a time of 1:31.936 minutes, the Red Bull star is 87 thousandths ahead of Ferrari driver Charles Leclerc in the floodlit session. Half a second behind, his Ferrari teammate Carlos Sainz is third and rounds off the strong impression of the Scuderia – both Ferrari stars were already in the top 3 in the first practice session.
Red Bull is very happy about the best time: "It was a positive day for us, both on a fast lap and in the long run, both in warmer and colder conditions. It looked pretty good, we're satisfied," summed up Team leader Christian Horner.
The Brit is aware of the new red danger lurking behind Red Bull: "Ferrari looks very fast and they were also very impressive in the tests. Tomorrow they could be the car to beat," suspects Horns.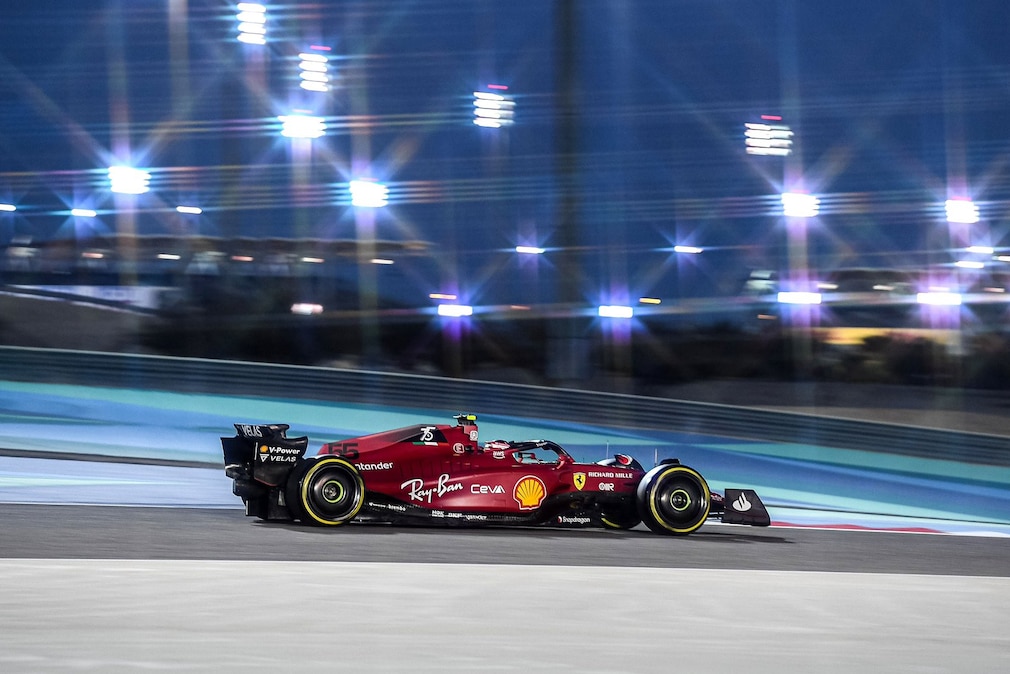 The Red Bull boss is also teasing in the direction of long-term rival Mercedes. "We don't really care who the competitor is, but it's great to see Ferrari up front again. They were a sleeping giant, started the project very early for this year and turned out a great car. But we have one too strong package, even though we were in the fight for the World Championship for so long last year."
What Horner means by that: At Mercedes, this proof is currently still pending. At least George Russell managed fourth place in his first outing as a regular Silver Arrow driver, just as he did at lunchtime, but the Brit was already six tenths off the best time. Vice world champion Lewis Hamilton is in even bigger trouble.
The seven-time champion complained of various issues, including with the car's braking, handling and hopping. Especially the latter makes life difficult for Mercedes. "As soon as the speed is higher, Lewis is shaken up quite a bit. That was almost ridiculous today and seemed pretty out of control," ex-F1 world champion Damon Hill marvels at the jumping silver arrow.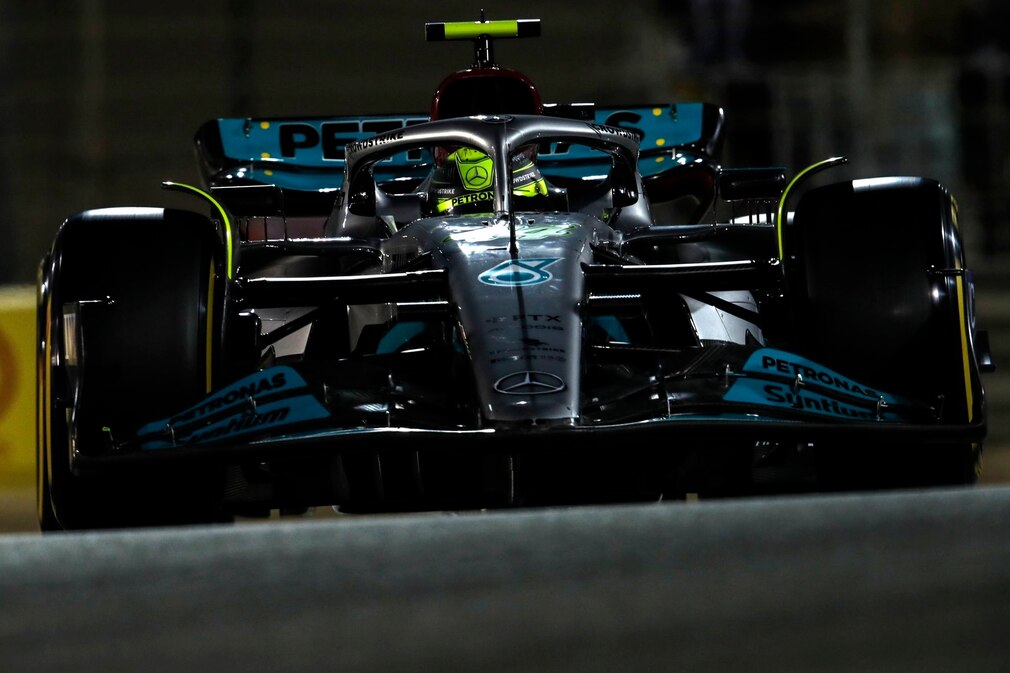 Hamilton also admits after training: "Compared to our problems in previous years, we are facing much bigger problems this year. Everything we do to solve them changes nothing." The Mercedes star fears: "A solution seems to take longer this time. It's not something that can be fixed in the short term."
Stablemate Russell explains: "We think the potential is in the car. But whatever we're trying to do at the moment, we're taking one step forward and two back. It's going to take time and doesn't look like we're in the fight here (for victories; ed.)." However, the new signing warns the Silver Arrows not to lose their heads: "We have a lot to do, but you can't turn the car completely overnight. We have to stay analytical, make the best of the situation and do damage limitation."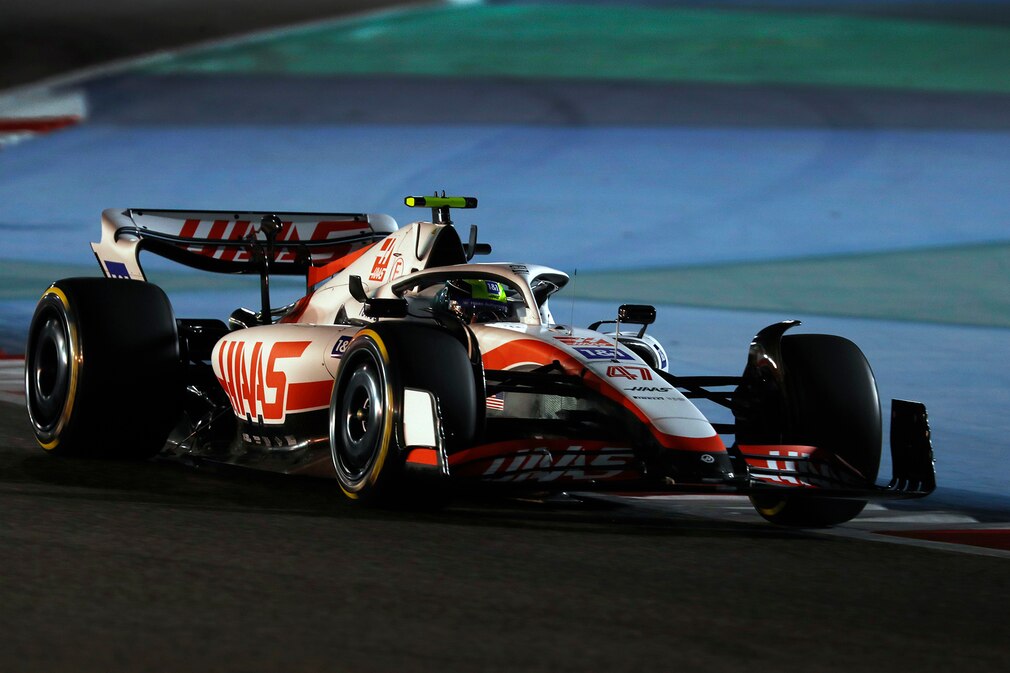 Surprisingly good with the music on Friday are Fernando Alonso's pink Alpine racer in fifth place and Alfa Romeo driver Valtteri Bottas, who after a difficult first session with little driving time is sixth ahead of Sergio Perez in the second Red Bull. Mercedes star Hamilton is only ninth and thus ends up behind Mick Schumacher in the Haas. Friday gives hope for the battered US team: Schumi teammate Kevin Magnussen also ends up in the top 10.
Substitute Nico Hülkenberg, who is replacing Sebastian Vettel, who is suffering from Corona, at Aston Martin, is doing well on his F1 return. Unbelievable: After a year and a half without F1 participation, the driver from Emmerich is only a tenth of a second slower than regular driver Lance Stroll in the evening session. What neither Hülkenberg nor Vettel should like at home in front of the television: The Aston-Martin duo only made it to ranks 16 and 17.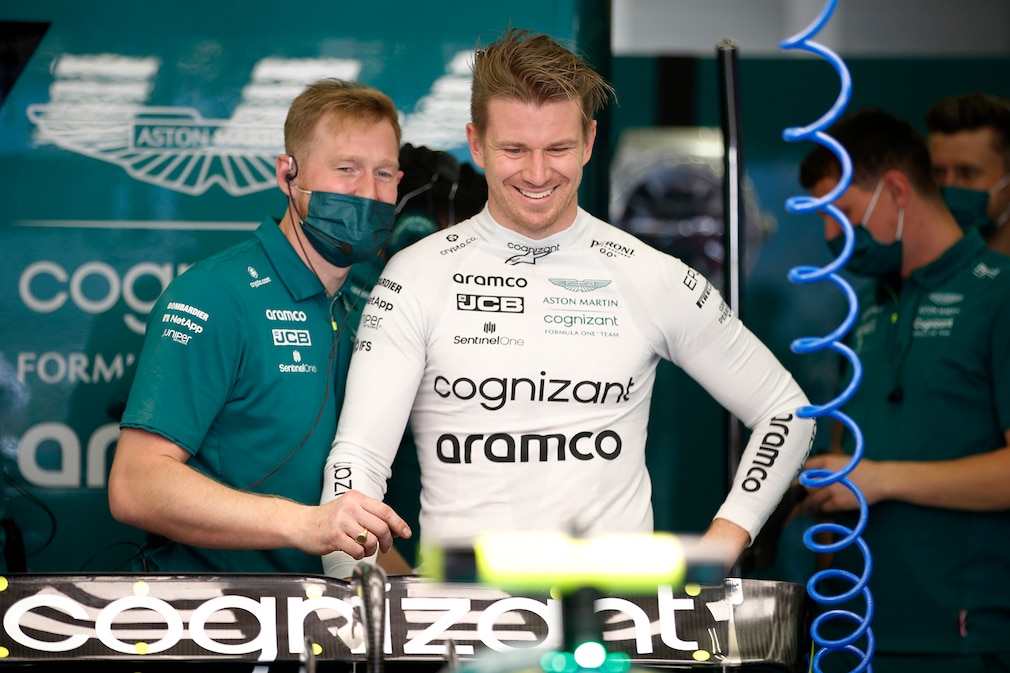 However, the biggest disappointment compared to expectations on day one in Bahrain is McLaren. After the first test in Barcelona in particular went well, the traditional racing team lands in the desert on the hard ground of facts: In both training sessions, Lando Norris and Daniel Ricciardo did not make it into the top 10."
Bahrain Formula 1 Grand Prix
2. Free Practice
1. Max Verstappen (Netherlands) – Red Bull 1:31.936 min.
2. Charles Leclerc (Monaco) – Ferrari +0.087s
3. Carlos Sainz Jr (Spain) – Ferrari +0.584
4. George Russell (Great Britain) – Mercedes +0.593
5. Fernando Alonso (Spain) – Alpine +0.941
6. Valtteri Bottas (Finland) – Alfa Romeo +1.015
7. Sergio Perez (Mexico) – Red Bull +1.022
8. Mick Schumacher (Gland/Switzerland) – Haas +1.149
9. Lewis Hamilton (Great Britain) – Mercedes +1.208
10. Kevin Magnussen (Denmark) – Haas +1.247
11. Lando Norris (Great Britain) – McLaren +1.344
12. Esteban Ocon (France) – Alpine +1.424
13. Pierre Gasly (France) – Alpha Tauri +1.685
14. Yuki Tsunoda (Japan) – Alpha Tauri +1.853
15. Guanyu Zhou (China) – Alfa Romeo +2.017
16. Lance Stroll (Canada) – Aston Martin +2.022
17. Nico Hulkenberg (Emmerich) – Aston Martin +2.125
18. Daniel Ricciardo (Australia) – McLaren +2.230
19. Nicholas Latifi (Canada) – Williams +2,550
20. Alexander Albon (Thailand) – Williams +2.799

Formula 1 on TV
In 2022, Formula 1 will run on Sky. Last year, the broadcaster introduced a new TV channel especially for the premier class: Sky Formula 1. Here there is motorsport 24 hours a day. All practice sessions, all qualifying sessions, all races are always live and without commercial breaks. In addition, Sky also broadcasts the support races Formula 2, Formula 3 and the Porsche Supercup. The program also includes historic races and special programs.