Cars
Formula 1 – Baku drift: Vettel with wild rally maneuvers
Sebastian Vettel himself has to smile about this mistake: The Aston Martin star races to a strong sixth place in Baku, but on the way there he finds himself in the emergency exit after a duel with Esteban Ocon on lap 13. Vettel reacts in a flash after the mishap and turns the Aston Martin over in the finest rally style, like turning with the handbrake.
"Maybe it helps that I drove in the Race of Champions a few times," Vettel laughs about the scene and adds self-deprecatingly: "The art of rallying is there to at least do that with the car. After all, I'm fast on the track came back, the rescue operation was good."
The German is still annoyed about the mistake before: "I really wanted to pass because we were faster on the fresh tires. I pushed past, but braked a little too late, which was a shame because Esteban had already given up," explains Vettel, who comes off the line because of the braking: "Then I made sure that I didn't end up in the wall, so I went to the emergency exit."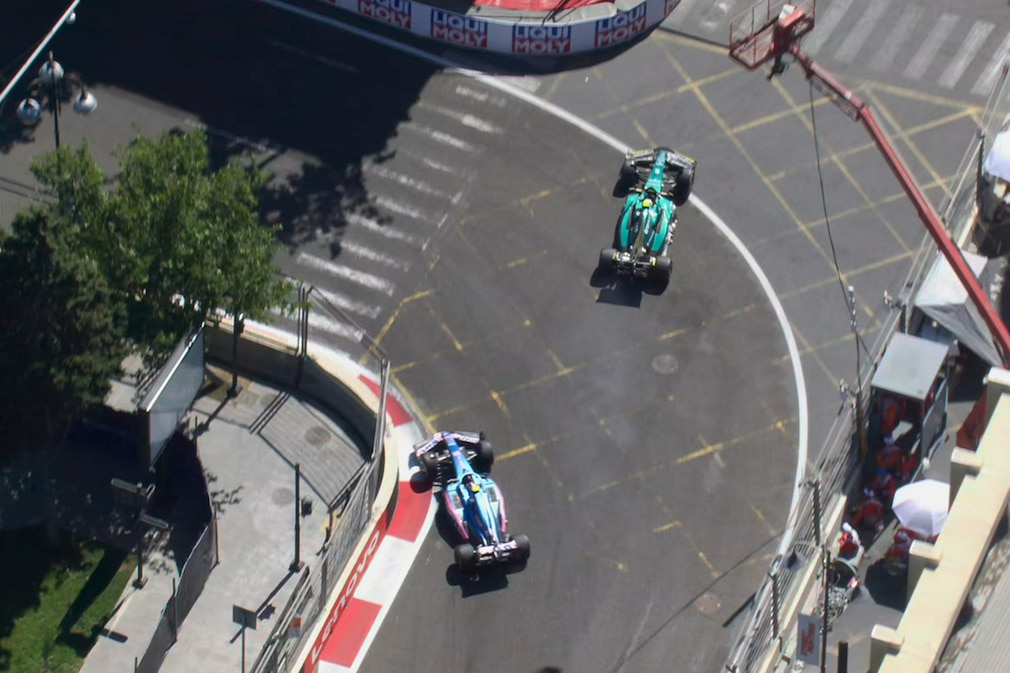 The consequence: The Hessian not only loses the position duel against Ocon but also two more places to Lewis Hamilton and Yuki Tsunoda. Vettel later grabs the latter again because the Japanese has to go into the pits with a DRS defect.
However, Vettel doubts whether he could have kept Hamilton behind him. "We had a great pit stop where we beat Mercedes. To be fair, however, it has to be said that Lewis' race pace was faster. Fighting for fifth place with Pierre (Gasly; ed.) would have been realistic. But it's still there a lot of points, so I'm really happy."
Almost more important for the Heppenheimer is the upward trend at Aston Martin: "The last races were quite good. Even in Miami, where it looked like points and then we had the crash (with Mick Schumacher; ed.). Most recently we were in Q3 twice, today we were able to benefit from the failures in front of us," said Vettel.
So the trend is right. "The midfield is very tight and we seem to be able to play a bit more now," believes the four-time world champion. "We're getting a little closer to the limit of the car, we were faster here than Alfa and on par with Alpine and AlphaTauri."
Vettel's conclusion: "The weekend was strong overall. Qualifying yesterday was fun and so was most of the race today, with the exception of the one moment where I went straight."
For the time after his Formula 1 career, the German sent an application in the direction of rallying on Sunday…