Cars
Formula 1: Binotto counters strong Rosberg criticism of Ferrari
The World Cup has long since moved a long way off for Ferrari, but the embarrassing mistakes at the Scuderia are still going on. Latest episode: At the Dutch Grand Prix on Sunday, the Ferrari crew only had three wheels ready when Carlos Sainz pitted. The Spaniard lost almost 15 seconds in the pits and ended up only eighth. Also wrong: At the stop, the mechanics leave their impact wrench in such a way that Red Bull's Sergio Perez runs over it.
While there are beatings from the press, especially from Ferrari's home country – the "Corriere dello Sport, for example, writes of "sloppiness" among the reds – the F1 experts are also not very squeamish about the never-ending series of breakdowns at the Scuderia.
Nico Rosberg in particular hit it on Sunday: "Mattia (Binotto, team boss; ed.) always says: 'No, no, we don't need any changes, everything is going well.' But when does that day come? Even Formula 2 and Formula 3 teams do a better job with strategy and stops than Ferrari," judged the 2016 World Champion. "You pit and the tire isn't there? At some point they really have to start making changes."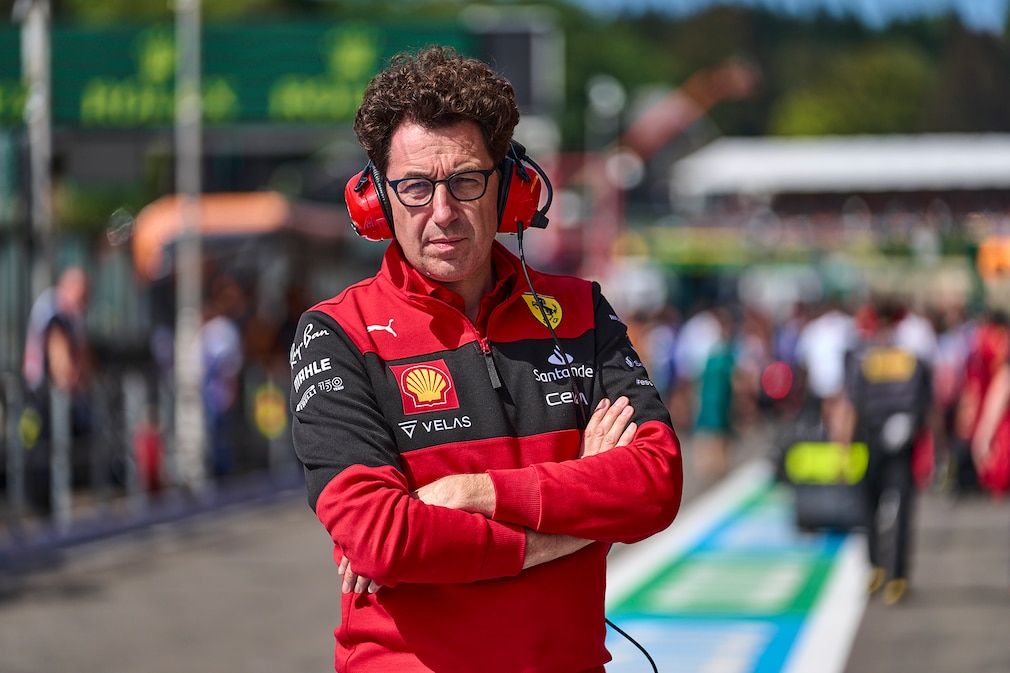 But Binotto doesn't want to let this criticism sit on him and can't resist a small tip against Rosberg: "First of all, I think it's easy to talk when you're outside (outside the paddock; ed.). Then it's easy to criticize," countered the Reds' race director. Background: As revealed by Newsabc, Rosberg is currently not allowed in the Formula 1 paddock because he is not fully vaccinated against Corona. In his role as an expert for Sky, he is therefore always connected via video call.
Binotto reacted just as clearly to Rosberg's demand for changes in the team: "We will not change people, that is a direct answer to Rosberg," explains the Italian. "We have great people, I have no doubt about that. It has also been proven that stability in sport is even more important so that we can improve from day to day and race to race," Binotto said in front of his employees. "All teams need years of experience to be at the top – and I see no reason why it should be any different for us."
Rosberg has long since seen the team boss counted: "There are people who say that Binotto is above all a technician. Maybe Ferrari also needs a shared leadership, i.e. someone who runs the business and the people. I don't know him well enough, but it is clear that a few personnel changes are necessary," says the German.
His postscript shows how much Ferrari has become a laughing stock again: "When commenting, we're already waiting for another Ferrari error to happen, because it's clear that it will come." At least on Sunday, Rosberg was right.