Cars
Formula 1 Brazil: Sebastian Vettel without points despite a great start
Bitter for Sebastian Vettel: Like a week ago in Mexico, the Aston Martin star is making a strong start at the Brazilian GP. But this time the Vettel does not help to score points, in the end the German goes home empty-handed in eleventh place.
Vettel is even sixth after the first round. The Heppenheimer has no chance in lap two against Lewis Hamilton, who storms from behind with mega-pace, but then he can stay in the top third of the classification for the first time. With the tires falling, Vettel had to let the faster Pierre Gasly and Daniel Ricciardo go just before the pit stop.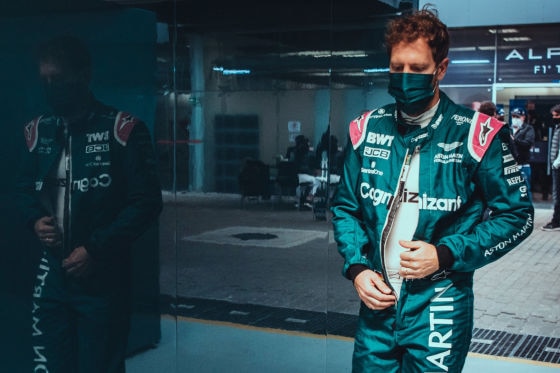 Then the virtual safety car rattles Vettel's race: "We stopped shortly before, so it cost us time in comparison. Esteban (Ocon; d. Ed.) It helped to get the position for free and Fernando (Alonso; d As a result I had to fight with people I shouldn't have been against, "says the German annoyed.
"Without the safety car at the time, it would have been a different race," believes Vettel. "Otherwise we would probably have scored a point or two and at least put a little more pressure on the Alpines."
In the direct duel with ex-rival Fernando Alonso, Vettel draws the short straw this time. In 2012, the German had become world champion in a dramatic World Cup final in a duel with the Spaniard on the spot in Interlagos. Curious: The two are still fighting for a title this year: With 112 overtaking maneuvers, Vettel has the second most of the season so far, only Alpine star Alonso has two more.
Otherwise, Vettel's F1 world in 2021 at Aston Martin looks much dreary. "In the end, we weren't quick enough today, nothing helped. It's a bit of a shame," says Vettel and explains: "We then tried the two-stop strategy and did so in the last few laps still on Lando (Norris, d. Red.) and made up for the place in the points. But it was just not enough. "

Formula 1 on TV
Formula 1 will run at Sky in 2021. The station is setting up its own TV station for the new era: Sky Formula 1. Here there is motorsport 24 hours a day. All training sessions, all qualifying sessions, all races always live and without commercial breaks. Sky also broadcasts the Formula 2, Formula 3 and Porsche Supercup races. The program also includes historical races and special programs. You can find more information here