Cars
Formula 1 calendar 2022: sprint races stayed – AUTO BILD
The Formula 1 calendar for the 2022 season is now fixed. It is also clear that it will be a record season with 23 grands prix!
And: According to Formula 1 boss Stefano Domenicali, the new sprint format will also be used in around a third of the races on Saturday, which was tested this year at Silverstone in Monza – and will take place again in Brazil.
The sprint races are not anchored in the official calendar, but the Italian says: "The vast majority of the comments we received were super positive. All in all, it's been an incredible success. "
New in 2022 is Miami, the second US race alongside Austin / Texas. The Florida GP is scheduled for May 8th. The course around the Miami Dolphins' stadium is still under construction.
The premier class wants to return to Melbourne / Australia, Singapore, Montreal / Canada and Suzuka / Japan after a two-year corona break. Alone: ​​The Australian GP is not planned as the start of the season this time, but only as the third race. The start is scheduled for March 20 in Bahrain. Before that, the new cars are to be put through their paces in Barcelona and Bahrain.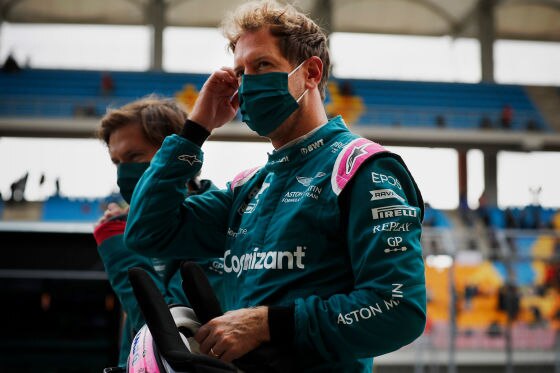 The GP San Marino in Imola is benefiting sustainably from the corona pandemic. It will be on the calendar again next year. This year's premiere routes in Zandvoort / Holland and Jeddah / Saudi Arabia will be repeated.
The 2022 Formula 1 season is shorter than the current World Cup. The final is scheduled to take place in Abu Dhabi on November 20th. But the tight calendar is bought at a high price. Between August 28th and October 9th there will be two consecutive triple headers.
Sebastian Vettel therefore sounds the alarm: "We have to be careful which interests we are guided by. You have to work it out. There are 52 weekends in a year and races are held on 23 of them. That makes for a very intense season. "
And further: "There are so many people involved and the weekends are much longer than what you see on TV on Saturday and Sunday. Most engineers and mechanics have families or children. It should be organized in such a way that these people also have a normal life outside of their jobs. "
As in 2021, there will not be a German GP.
The Formula 1 calendar 2022:
March 20: Bahrain – Sakhir
March 27: Saudi Arabia – Jeddah
April 10: Australia v Melbourne
April 24th: Emilia Romagna – Imola
May 8: USA I – Miami
May 22: Spain v Barcelona
May 29: Monaco
June 12: Azerbaijan – Baku
June 19: Canada v Montreal
July 3rd: Great Britain v Silverstone
July 10: Austria – Spielberg
July 24th: France – Le Castellet
July 31: Hungary – Budapest
August 28: Belgium – Spa
September 4th: Holland – Zandvoort
September 11th: Italy v Monza
September 25: Russia – Sochi
October 2nd: Singapore
October 9: Japan – Suzuka
October 23: USA II – Texas
October 30: Mexico – Mexico City
November 13: Brazil – São Paulo
November 20: Abu Dhabi