Cars
Formula 1 – Despite the gang kiss: Vettel shows up in Baku
All good things come in threes: Despite slipping in the first two qualifying segments during qualifying for the Azerbaijan GP, ​​Sebastian Vettel made it into the top 10 shootout in Baku and finally delivered a clean lap there.
The Aston Martin star is in a good mood on Saturday: "Ninth place is not first place, but I think that's really good for us. It puts us in a good position for tomorrow," says Vettel.
Qualifying is a stroll for the Baku specialist, who was already on pole on the fast street circuit in 2018, celebrated his first podium for Aston Martin there last year with second place and was never worse than fourth in five attempts, but not: "I I think everyone is at the limit here and I've had cars that were easier to drive," says Vettel with a smile.
"But I like the track. Qualifying is always the highlight when you can really push and pull out everything to get to the limit."
The German went over the finish line twice on Saturday: Vettel found himself in the emergency exit of turn three after braking in Q1, but without consequences.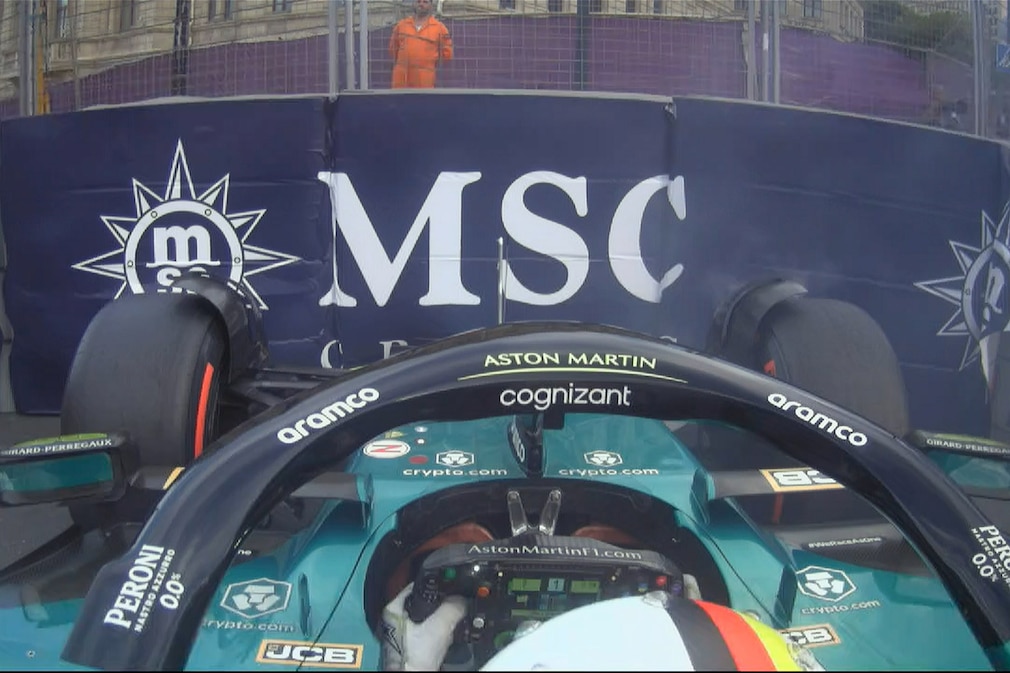 In Q2, however, he kisses the barrier with the front of his car: "In turn 15 I had a moment and made a mistake: At first I thought I might make it around the corner. Then I realized that it didn't work "Vettel explains.
"Turning to the right (in the direction of the emergency exit; ed.) was questionable because I still had a bit of speed and was therefore afraid of driving down the side. So I preferred to drive straight in because we have a replacement front wing. That has works, so at least I managed to crash smartly," laughs Vettel.
Because with a new nose he attacks again in the top 10 shootout: "In the end it was very tight. I was hoping for a slipstream at the end, which might have brought us up to sixth place."
But Vettel doesn't think so and therefore jokes: "Maybe I have to make more friends here for something like that. So it wasn't possible anymore, a maximum of half a tenth for Yuki (Tsunoda; ed.) in eighth place."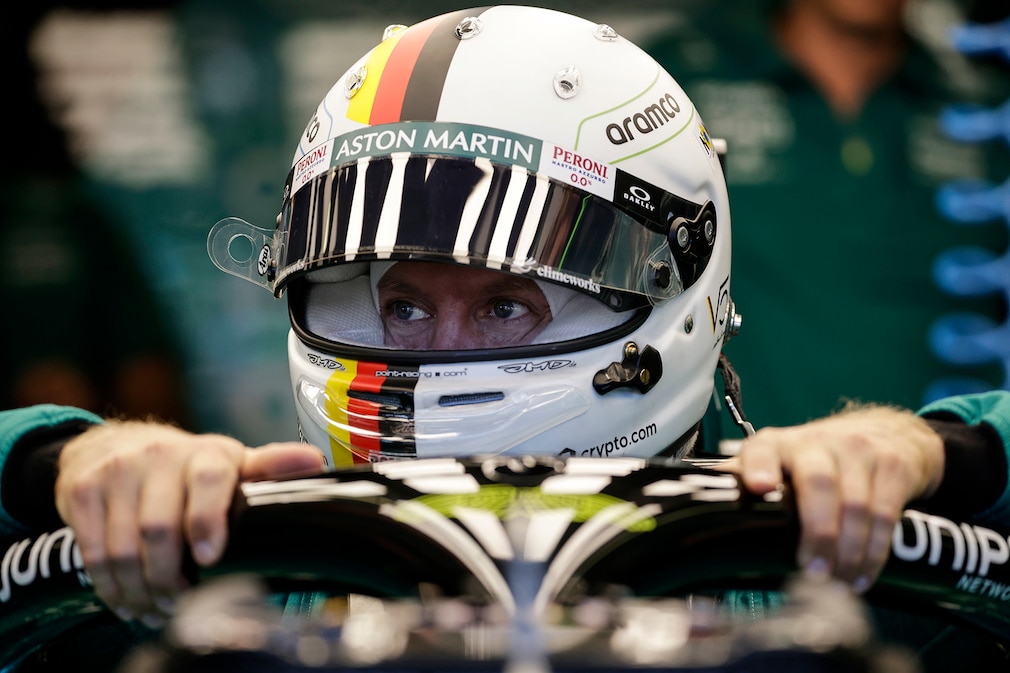 The Heppenheimer's conclusion is still positive: "I was very satisfied with my last lap, but unfortunately we (for Q3; ed.) only had one set of tires left because we needed the others before that to get through. Overall it was still a good session for us."
The experts also see it that way: Former world champion Damon Hill praises: "It's a completely different car than at the beginning of the season. Of course they're still far away, but Seb looks a lot happier with this car."
Team-mate Lance Stroll, on the other hand, is quite different: the gap between the Canadian and Vettel in qualifying is astounding, he didn't get past 19th place on Saturday. Stroll crashes twice in Q1, breaking the suspension and causing a red flag.