Cars
Formula 1 – Despite the spin: Leclerc pole in front of Verstappen
Thriller for world championship leader Charles Leclerc: Although the Ferrari star initially failed in qualifying for the Spanish GP, he ended up on pole. After a spin in the chicane on the first attempt in Q3, Leclerc is only tenth and has to tremble.
But then luck turns between the World Cup rivals: while Max Verstappen complains about a loss of performance, Leclerc burns the best time into the asphalt when the clock runs out. It is the Ferrari star's fourth pole of the season and the 13th of his career. "The session was very difficult. After my mistake, I knew that I only had one lap and that everything had to fit. But then I felt really comfortable, the car was incredible," Leclerc says happily.
World Cup rival Verstappen has to give up his second attempt and finishes second, three tenths down: "The DRS didn't work on the last run. That's a shame, of course, but at least we're in the front row," commented the Dutchman. Local hero Carlos Sainz does not get past third place in the second Ferrari despite Verstappen's problems.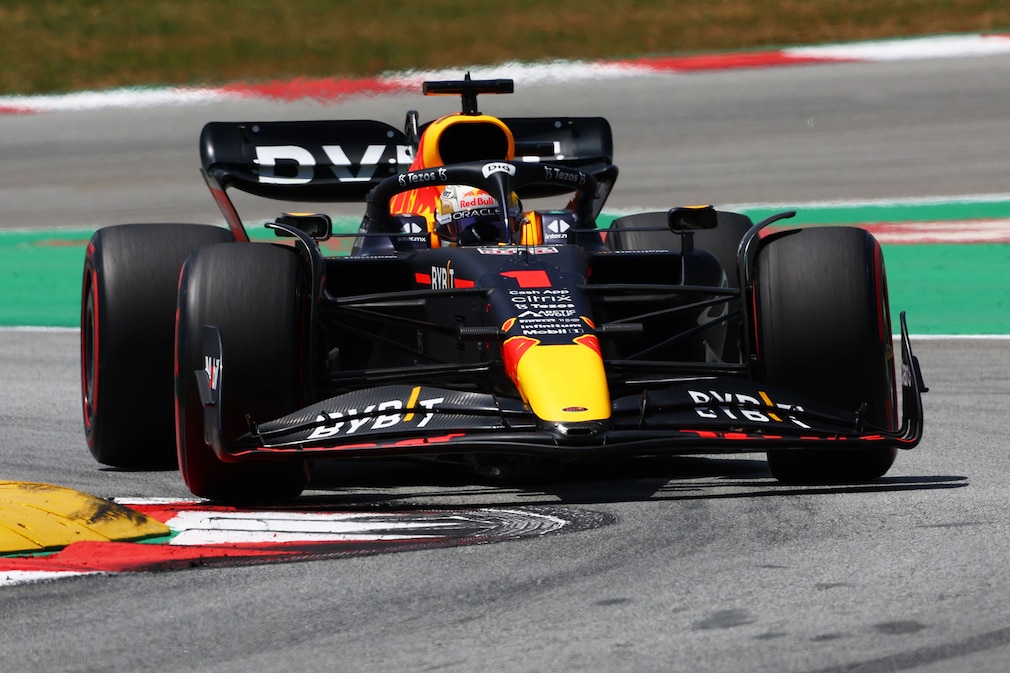 At Red Bull, research into the cause of the defect is now on the agenda. "The DRS didn't open. That's why Max felt like he was missing power, but everything was okay with the engine," reports Red Bull Motorsport Director Helmut Marko. "We have to look at what happened there. But after it went back afterwards, it shouldn't be too serious. It's a shame anyway, because pole was possible today."
The Austrian believes: "We are on the same level as Ferrari over a single lap. Tomorrow in the long run it will be decisive who handles the tires better." Most recently it was Red Bull, which is why Leclerc does not want to hear about a preliminary decision, despite the poles that have always been historically important in Barcelona. "We're in a strong position, but we've had more tire problems in the last two races compared to Red Bull, so it's important that things go better tomorrow," says the Ferrari star.
Verstappen also sees his chances of victory intact: "Our car feels good. It's difficult to overtake here, but if our car is nicer to the tires than theirs, maybe something will work."
The third force behind Ferrari and Red Bull is once again Mercedes in Barcelona. George Russell is fourth ahead of Sergio Perez, record world champion Lewis Hamilton is sixth. "We're not playing at the very front yet. We were a second away last time, now we're a little closer. Now you just have to work stone by stone, get closer and try to be at the front again in a few races "commented Silver Arrow sports director Toto Wolff.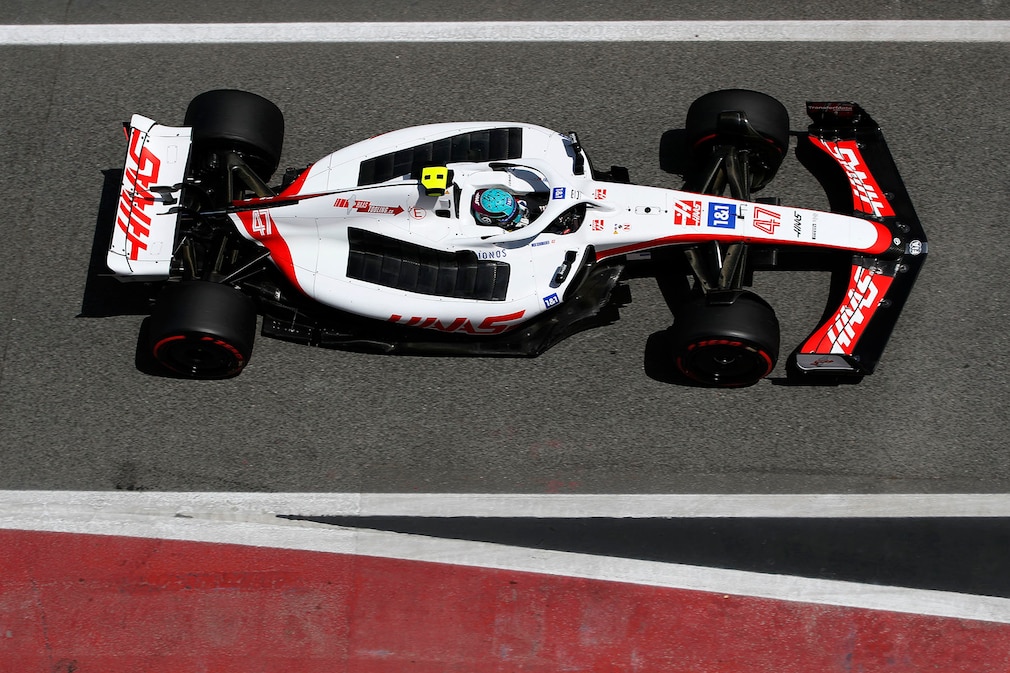 Haas and Mick Schumacher cheer. The US team makes it into the top 10 with both cars, for Schumacher it is even the first Q3 entry of his Formula 1 career: It is possible because McLaren driver Lando Norris set the fastest lap in the second qualifying section because of exceeding the track limits in turn twelve: Schumacher is allowed to move up accordingly and starts on Sunday in tenth place, two places behind team-mate Kevin Magnussen.
However, Saturday is weak for compatriot Sebastian Vettel. Aston Martin had promised a lot from the renewed car, but in qualifying it was only enough for 16th place. When Vettel's engineer told him that he was out in Q1, the German couldn't believe it: "You have to be joking," Vettel radioed frustrated. It is also bitter for Alpine champion Fernando Alonso, who retires early in his home game in Spain in 17th place. Only Vettel colleague Lance Stroll and the two Williams from Alex Albon and Nicholas Latifi are slower.
Formula 1 Spanish Grand Prix
qualifying
1. Charles Leclerc (Monaco) – Ferrari 1:18.750 min.
2. Max Verstappen (Netherlands) – Red Bull +0.323s
3. Carlos Sainz Jr (Spain) – Ferrari +0.416
4. George Russell (Great Britain) – Mercedes +0.643
5. Sergio Perez (Mexico) – Red Bull +0.670
6. Lewis Hamilton (Great Britain) – Mercedes +0.762
7. Valtteri Bottas (Finland) – Alfa Romeo +0.858
8. Kevin Magnussen (Denmark) – Haas +0.932
9. Daniel Ricciardo (Australia) – McLaren +1.547
10. Mick Schumacher (Gland/Switzerland) – Haas +1.618
11. Lando Norris (Great Britain) – McLaren 1:20.471
12. Esteban Ocon (France) – Alpine 1:20.638
13. Yuki Tsunoda (Japan) – Alpha Tauri 1:20,639
14. Pierre Gasly (France) – Alpha Tauri 1:20.861
15. Zhou Guanyu (China) – Alfa Romeo 1:21.094
16. Sebastian Vettel (Heppenheim) – Aston Martin 1:20.954
17 Fernando Alonso (Spain) – Alpine 1:21.043
18. Lance Stroll (Canada) – Aston Martin 1:21.418
19.Alexander Albon (Thailand)-Williams 1:21.645
20. Nicholas Latifi (Canada) – Williams 1:21.915

Formula 1 on TV
In 2022, Formula 1 will run on Sky. Last year, the broadcaster introduced a new TV channel especially for the premier class: Sky Formula 1. Here there is motorsport 24 hours a day. All practice sessions, all qualifying sessions, all races are always live and without commercial breaks. In addition, Sky also broadcasts the support races Formula 2, Formula 3 and the Porsche Supercup. Historical races and special programs are also on the programme.