Cars
Formula 1 | Ex-Schumi teammate: "Mick is like Michael"
Mick Schumacher's (32) world didn't consist of 1000 hp at the weekend, but only one. At the European Western Riding Championships on the Schumacher family's CS ranch, he cheered on both his mother Corinna and his sister Gina-Maria.
Things are just going well for the Schumachers at the moment: Gina-Maria won the European Championship title on her horse "Roo". Mick Schumacher recently scored his first points in Formula 1 at Silverstone and Spielberg.
The knot has burst with Michael Schumacher's son, and the experts in the premier class also take note of this. "He learned the right lessons from his accidents in Saudi Arabia and Monaco," says Johnny Herbert on Sky, for example. "A crash like in Jeddah, you take it and put it in a drawer at the back of your head. It's setbacks like this that make a young driver grow."
Herbert was Michael Schumacher's team-mate at Benetton in 1995, and at that time he had two victories – because Schumi senior collided with his arch-rival Damon Hill in Silverstone and Monza.
Mick wasn't born then – now he's holding up the Schumacher flag in Formula 1. Herbert praises: "I think he has gained enormously in the last few weeks. And that was also very important internally at Haas, because it was unmistakable which signals came from team boss Günther Steiner – boy, you're running out of time, now results have to come."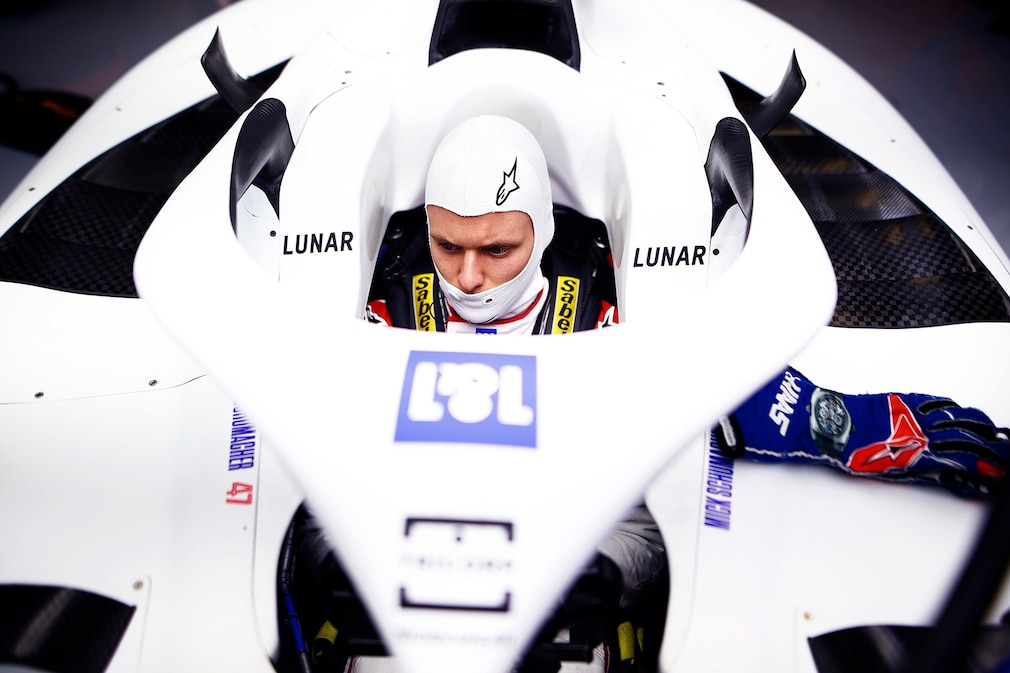 Herbert finds it right and important that the young Schumacher is now also giving himself a voice within the team. "It is significant for me in this context," admits Herbert, "that there are also scenes like the sprint in Austria, in which Mick thought he was the faster man and told the team so. After the race he was furious that there hadn't been a swap."
Schumacher was therefore only ninth after a tough duel with Lewis Hamilton. There are no points for this in the sprint – meanwhile no longer a satisfactory result for the Haas pilot, who openly addressed it.
"I think – there's a bit of Michael Schumacher in Mick Schumacher," compares the Brit, "this impatient, aggressive, angry side, and that's elementary for a racing driver. When things aren't going the way they should for you as a racer, then you need to bring that to the table. I think that's fabulous, because we're slowly experiencing the real Mick."
But that doesn't make him a euphoric dreamer by a long shot. He doesn't see the podium within realistic reach yet. At Sky, Schumacher says before the French GP in Le Castellet this weekend: "Of course, a podium would be great. But I don't think we stand a chance if it's a normal race weekend."
An attitude that is also well received by his father's once biggest rival. "Mick has been under particular scrutiny for years because he's Michael Schumacher's son," says Mika Häkkinen. "With that spot under the magnifying glass, there's a lot of pressure. But even when there was criticism after driving mistakes in the first half of the season, Mick remained calm – I find his calmness and maturity remarkable for such a young man."
And when it comes to the Finn, there's even more to come: "Ultimately, we shouldn't be surprised about further good performances: With every point run, Schumacher gets more confidence, in himself and in his racing car."