Cars
Formula 1: F1 team boss expects more German manufacturers
Mr. Tost, how would you summarize the season from your point of view at the moment?
Franz Tost (65): First of all: when things don't go well, I'm always in an extremely bad mood for a few days. That was the case after Monza (double failure; by the editor), but also after Sochi (Gasly 13th, Tsunoda 17th; by the editor). Then it's about doing error analysis and doing better next time. Nevertheless: The season has gone quite well so far. With highs and lows. Heights were definitely Pierre Gasly's third place in Baku or his super good race in Monaco (6th place; d. Ed.). Gasly was often between fourth and seventh. That shows the quality of the team and driver. Yuki Tsunoda is a newcomer. It was harder for him, which shows that Formula 1 has become difficult and complex, especially for young drivers. Tsunoda started well, then overdid it. He got into the so-called "crash period". It happens to every young pilot. In the meantime, he knows where the limit is. He has definitely learned something new. This shows his sixth place in Budapest. He will surprise us with very good results in the future.
How important is Gasly as a leader in your team?
Extreme important. He brings us further with his wealth of experience. He gives the direction in the development. He has developed a driving style that suits our car perfectly. He couldn't help his failures.
He would love to drive for Red Bull Racing too: How do you deal with that?
Gasly feels at home with us. We also want to fulfill his every wish. I talk to him a lot. He is still young and has time. It's okay.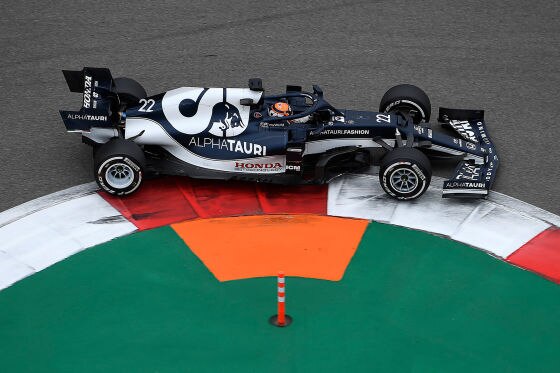 Tsunoda was very surprised by his contract extension. That doesn't exactly show great self-confidence …
He was surprised because it was decided so early. I explained that to him. There is no point in giving a young pilot a chance and then throwing him out again. He has potential, he is learning, so there was never any question that we would continue with him. Because today a driver needs three years to understand Formula 1. However, that does not mean that the learning phase is then completed. Basically he's very self-critical and that's a good thing. One must not forget: The same applies to all rookies: They are all driving a Formula 1 car at the limit for the first time this season in qualifying.
Would there have been alternatives for Alpha Tauri?
Basically, good drivers from Formula 2 follow. With us, it's Liam Lawson and Juri Vips, who will also contest the Young Driver Test in Abu Dhabi. Lawson with us, Vips with Red Bull Racing. Formula 2 is very busy this year. Oscar Piastri, Theo Pourchaire, Robert Shwartzman and our two juniors are definitely the drivers of the future.
But there are too few places for the young pilots. What do you think of it, for example having a third car per team, as suggested by Mercedes team boss Toto Wolff?
There were always too few places in Formula 1. At the moment there are 20 cars and they have the best drivers. At Red Bull, we give the youngsters test drives in older cars. Another alternative would be to let them drive another season in the F2 – or in the DTM or Indycar. You can also create the path from these series. If you have the right talent, you will end up in Formula 1 at some point. I don't see the third car: It starts with who is supposed to finance it. In addition, the paddock and pits are at their limit in terms of space. I don't even know where to put the third car.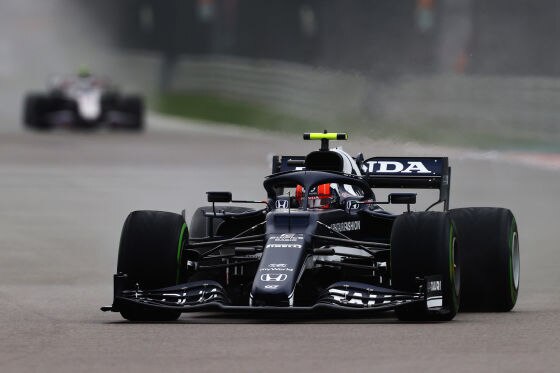 Your former protégé Ralf Schumacher again demands regular test drives to encourage the youngsters.
That is a question of cost. One kilometer in Formula 1 costs up to 700 euros. They have to be financed. We had Tsunoda tested on a two year old car. That is much cheaper. That could be the alternative.
As a young expert, how do you rate Mick Schumacher's debut season so far?
Mick is doing very well. His car is difficult to drive, but he has everything under control and he can handle pressure. He is on the right track.
Your former pilot Max Verstappen looks like an alien devouring every teammate. Sergio Perez also has a hard time next to him. Who would you trust to survive in the same car with Max?
Gasly could get close. But: Max is the technical lead driver in the team. In other words, he develops the car exactly the way he wants it to be. It could be that the second pilot has difficulties.
Does Verstappen have such a special driving style?
I don't want to say specifically, but he has a unique feel for how he gets the most out of the braking point, to the turning point and then to the apex. There are other drivers who don't get along so well with a car that was built for Max. Because they have a different driving style.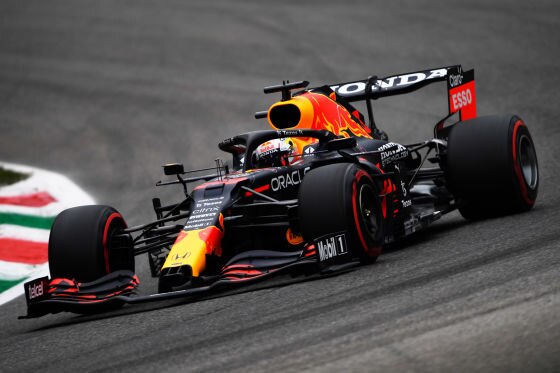 When he made his debut with you at the age of 17: Did you recognize his exceptional talent immediately?
Yes, but not just there. I've known him since karting days. He has absolute vehicle control. He has zero speed problems and is always in control. He has an extreme feeling for the car and the tires and can do that. In addition: his father Jos gave him an extremely good basic education. After that nothing could surprise him anymore.
Max drives for the first time for the World Cup. His opponent is Lewis Hamilton. How does he deal with it – also mentally?
The answer was his home race at Zandvoort. If you can dominate in front of the frenetic fans in your home country with all the pressure of expectation, you no longer have to fear anything. That impressed me very much. Max cannot be thrown off balance. He focuses from race to race. He wants to win every race. If a collision is to be avoided, then he will. If not, then not. Then it just crashes. And that's that!
Is the duel of Verstappen against Hamilton already a duel for the history books?
Yes of course. There will still be some exciting racing scenes in the future. And as for me: I would be happy if Max wins the title in the end.
Can you compare Max, even if it is difficult, to one of the greats in Formula 1 history?
It's always difficult: But I think that he is most likely to go in the direction of Senna in terms of his willingness to take risks and the will to absolutely win.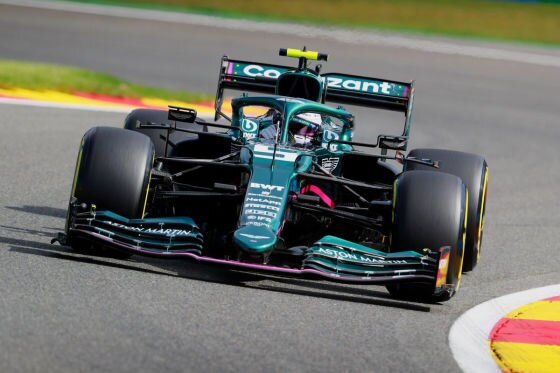 What do you have to say about the season so far of another of your former protégés, Sebastian Vettel?
Sebastian has decided to continue. I am pleased. If the car fits, it will continue to deliver good results in the future. The races in Monaco and Baku have already proven that.
Are you still in contact with him?
We talk on the phone every now and then and go skiing together if the Covid rules allow that. That fits.
Vettel is campaigning for a greener Formula 1, which, for example, should play a pioneering role in environmental protection with biofuel. Do you share his opinion?
Yes, that is very important. As the top of motorsport, it has to do that. Formula 1 already has a unique technology that goes in this direction. Let's just take the power unit: we have two energy recovery systems. You no longer need a socket to charge the batteries. That is the future for every car. If we succeed now, and it looks like this, we will have new hybrid engines in 2026 with emission-free bio-fuel for the combustion engine. That should then also be a research laboratory for the automotive industry.
So are the new regulations a door opener for new manufacturers such as Audi, Porsche or others?
Yes. With this concept, that will open the doors. I therefore hope and believe that we will see other German manufacturers in Formula 1 alongside Mercedes in the future. For me, there is no better marketing platform than Formula 1. 950 million viewers worldwide speak for themselves. With the new regulations from 2026, you can then optimally combine marketing and the green future of automobiles.

Formula 1 on TV
Formula 1 will run at Sky in 2021. The station is setting up its own TV station for the new era: Sky Formula 1. Here there is motorsport 24 hours a day. All training sessions, all qualifying sessions, all races always live and without commercial breaks. Sky also broadcasts the Formula 2, Formula 3 and Porsche Supercup races. The program also includes historical races and special programs. You can find more information here