Cars
Formula 1: farce around Lewis Hamilton
Is it an unfounded threat or are Lewis Hamilton (36) and Mercedes now serious? As the BBC reports, Hamilton wants to await the investigation by the FIA ​​commission before continuing his career in 2022 and again chasing the eighth title.
Accordingly, the British record world champion is still disillusioned with the events in the last laps of Abu Dhabi, when race director Michael Masi interpreted the procedure behind the safety car a little more freely than prescribed in the regulations. Instead of lapping all vehicles being allowed to lap, Masi only piloted the first five due to time constraints.
What still annoys Hamilton? If Masi had waved all the pilots through as required in the rulebook, he would not have been able to restart on the last lap – and Hamilton would now be world champion.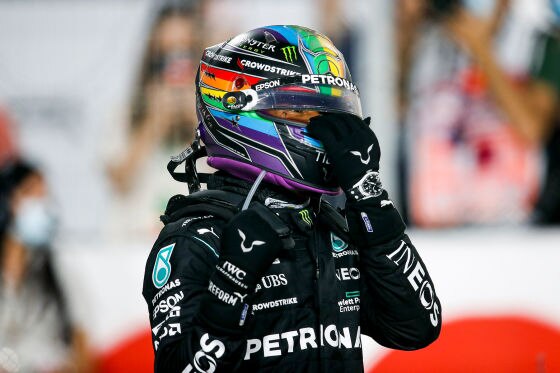 Alone: ​​In order to moderate Mercedes and avert an appeal, the world automobile association announced a commission to investigate the events in Abu Dhabi. But so far nothing has been heard of it. According to the BBC, Hamilton and Mercedes are now putting pressure on them. The Englishman lost his trust in the world association. That must be restored before Hamilton gets into a Formula 1 racing car again.
You have to know: The reporters for the public service BBC are closely connected to both the Hamilton clan and the Mercedes F1 team based in Brackley (GB).
The journalist of the venerable media company even writes of specific demands. Apparently they want a replacement from race director Michael Masi and even from FIA technical director Nicolas Tombazzis. Mercedes team boss Toto Wolff had already announced at his press conference in Abu Dhabi that he wanted to "hold the FIA ​​accountable (with regard to the Abu Dhabi Commission; d. Ed.)".
Actually, Hamilton's contract shouldn't be an issue at all. The contract runs until the end of 2023. But the ex-world champion has gone underground since Abu Dhabi. So what happens if he really quits?
Sebastian Vettel (34) is brought into play again and again. The Hessian currently has a contract with Aston Martin. But for a transfer fee, the way to Mercedes should be free. If you want him there at all. As early as 2020, the decision was made to extend the contract with Valtteri Bottas instead of signing the four-time German world champion.
At the moment the issue is not really up for debate. All experts assume that Hamilton will continue. "He will definitely stay in Formula 1, I don't take all the banter seriously," says Red Bull World Champion Max Verstappen (24), for example.
If, contrary to expectations, his cockpit should become vacant, Valtteri Bottas should have another chance of a lifetime. As a loyal servant, he has helped Mercedes win five constructors' championship titles since Nico Rosberg's resignation at the end of 2016. That should be rewarded in the unlikely event that it does.