Cars
Formula 1: Fastest Briton counters women's statement by F1 boss
He had to take a lot of criticism for the statement. In a press conference before the Belgian GP, ​​Formula 1 boss Stefano Domenicali was just plain honest. "Realistically, I don't think a woman will make it into Formula 1 in the next five years," said the Italian when asked. "Something like a meteorite would have to hit the earth for that to happen."
What he meant: The promotion of women and girls in motorsport is still not good enough to produce a successful female racing driver. Domenicali concluded: "Giving women the best opportunities to get into Formula 1 is crucial at this moment. It's something we're totally committed to."
Well intentioned, poorly communicated. The statement was a slap in the face, especially for those young women who are currently driving in the junior classes. First and foremost Jamie Chadwick (24): The W-Series champion is considered the fastest woman in international racing and, as part of the Williams Academy, is the hottest contender for a Formula 1 cockpit.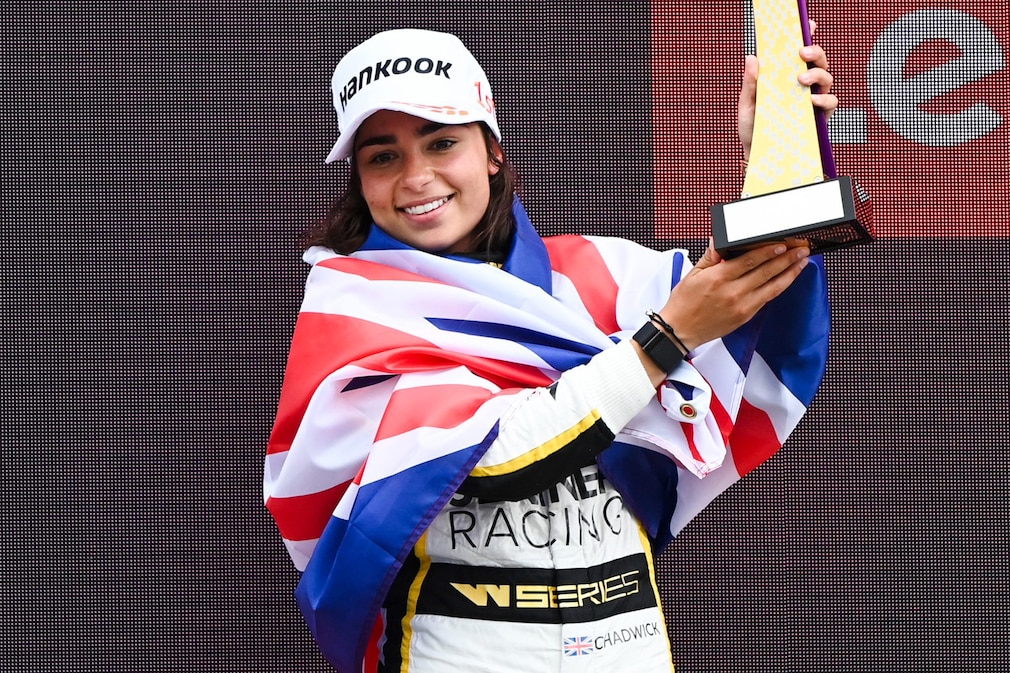 "I want to be in Formula 1 within the next five years," she now counters Domenicali's statement. "So it contradicts what he's saying. I don't want it to feel like we're still on the sidelines."
After her successes in 2019 and 2021, the 24-year-old will be able to secure her third title win in the W-Series ahead of schedule in Singapore next weekend. However, even she sees the women's formula increasingly critical.
"As great as the W-Series was, it lacked the driving time and development it needed," admits the Brit. "For that reason, I think I should go straight into F2, but I always believe I'm still a long way from Formula 1 and that driving time will be crucial."
Either way, the girls must be encouraged. Verbal braking maneuvers don't help. Chadwick: "If it's not me, I'm confident that another young girl has the opportunity to get into Formula One. They need to be inspired and know they have an opportunity."