Cars
Formula 1: Fernando Alonso takes no prisoners
He is known as the most political driver in Formula 1: Fernando Alonso (41). Now the Spaniard has struck again. With his move from Alpine to Aston Martin, he created chaos in the driver market. While Alpine still had too many drivers for too few cockpits in July, the team is currently without any drivers for its second car. Because junior Oscar Piastri (21) no longer wants to drive for the French.
What does Alonso have to do with it? A lot of! He is the best bud of Mark Webber, who manages the super talent Piastri – and who was once looked after by Flavio Briatore. The Italian, in turn, is still the manager of, yes, Fernando Alonso.
So it's logical that Webber and his protégé Oscar Piastri must have known about Alonso's plans. Nevertheless, they didn't just wait for the Spaniard's seat to become vacant for the high-flyer from Australia – like the old master, they looked for another cockpit themselves.
But that's not all: In poker for the future of the 2021 Formula 2 champion, Alonso waited until August 1 to thumb his nose at Alpine. In doing so, he also indirectly paved the way for Piastri. As various English media reports, Alpine should have taken an option on the super talent by July 31st. But the French around boss Laurent Rossi and team boss Otmar Szafnauer apparently didn't think that was necessary, as they were sure that Alonso wanted to stay.
The old master had deliberately set the wrong track with sentences like: "I'm happy where I am." Or: "My priority is Alpine." You had to listen very carefully to correctly interpret other statements. Probably the most striking example from today's perspective: "If two parties want to agree on something, it takes ten minutes. If two parties disagree, one of the two sides may not be happy."
One thing is certain, now more than ever: the Spaniard knows no sentimentality, he takes no prisoners. And: Alonso shows no mercy even in front of the Renault brand. Although he has the French to thank for his only two world titles so far, in 2005 and 2006. Nevertheless, he led Renault, whose sports offshoot is Alpine, on the nose ring through the arena.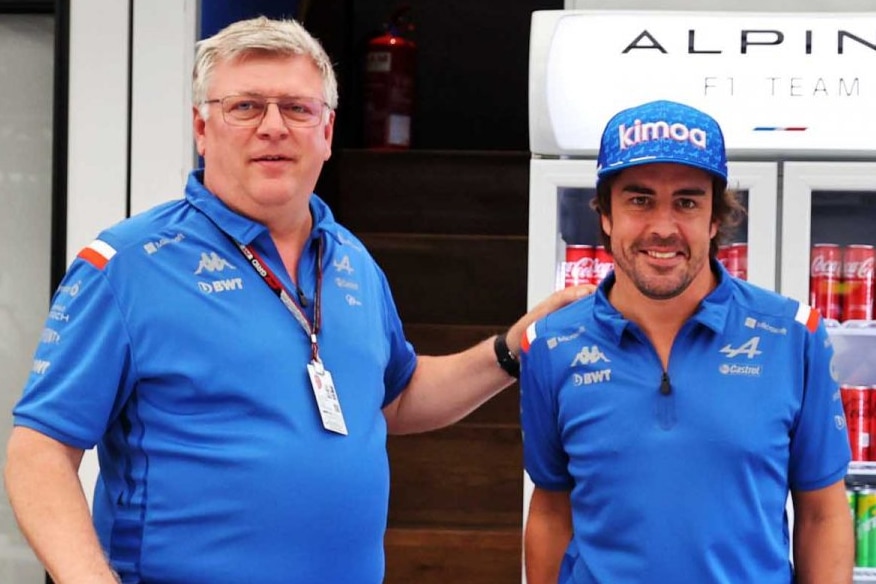 This is also revealed by statements by team boss Szafnauer, who thought the Spaniard was on a boat off the Greek islands, and Mark Webber in Australia. Alone: ​​The Australian was spotted last weekend in London at Formula E (in conversation with McLaren boss Zak Brown!) and Alonso has now reported via Instagram from his hometown of Oviedo – with a mischievous grin.
The question remains why the Alonso clan Alpine wanted to wipe one out. Apparently, the offer of a 1+1 contract (instead of 2+1) and a lower salary than teammate Esteban Ocon were the last straw. Such contempt is beneath the double champion's dignity.
The fact that Piastri also prefers McLaren-Mercedes to the team from France, which is ahead of the British in the World Cup, speaks volumes. At Alpine, CEO Laurent Rossi already disgusted the French legend Alain Prost. Now also Alonso and his own jewel, in which a lot of time and money has been invested since 2020.
Alone: ​​Alpine could have known that you don't play with a Fernando Alonso. In 2007, the Spaniard made sure at McLaren-Mercedes that the team had to put $100 million on the table in the espionage affair. He antagonized Ferrari and berated the Honda in the McLaren as a GP2 engine. Since then it has been clear: you don't mess with an Alonso.
Does his new boss Lawrence Stroll know that too?