Cars
Formula 1: Ferrari admits mistakes at Leclerc
The Monaco curse just won't let him go: Even in his fourth attempt with Formula 1 in the Principality, Charles Leclerc did not make it onto the podium in his home race. This year, the Ferrari star has to settle for a thankless fourth place – although he started from pole and initially led the race on a wet track with confidence.
But unlike Leclerc in the cockpit, the Ferrari command post does not bring the best performance this time. First the leader is caught too late to switch to intermediates, then the crew calls him to a double stop with teammate Carlos Sainz, behind whom he also has to queue.
"It hurts, because of course it's a very important race for me," admits Leclerc and inevitably blames his team: "It wasn't a miscommunication, it was no communication at all, that makes a big difference."
What Leclerc means: The switch to intermediates was not what he had planned. "I was asked if I wanted to go on dry tires and I said that's okay for me, but a little later in the race," reports the Monegasse. "Then at the stop there were suddenly intermediates on it and we were also undercut by Perez. I don't know where this change of heart came from: it was a very clear decision, but also a very wrong one. From then on chaos ensued."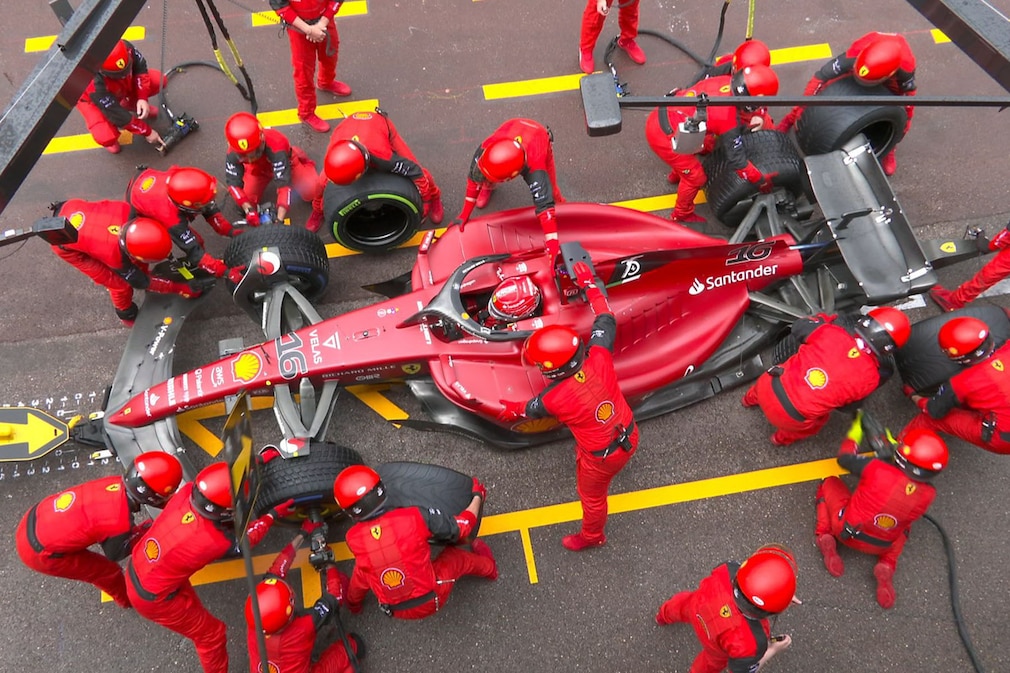 Because at the second stop he was told on the way to the pits that he should please stay outside. "Of course it was too late by then," Leclerc shrugs. "First we had to get in, then stay out, but by then I was already in the pits. So I let it out and wrote it on the radio." The radio said, "What the fuck are we doing right now?" He later told his team, "I'm at a loss for words."
Does he feel let down by Ferrari in the championship fight? : "You can't call it that," he admits. "Mistakes can happen, but too many happened today. We can't afford that at a time when we have strong pace. But I love my team and I'm sure we'll come back stronger."
The experts also scolded the Italians: "The calm that was there at Red Bull was missing at Ferrari," says Sky commentator Timo Glock. "You were afraid of making the wrong decision and you did it. For the next races they have to prepare better and have a clear plan."
After all: Ferrari race director Mattia Binotto accepts the criticism. "We made mistakes in our assessments today. We could have won the race. But being competitive is different than winning. Maybe we need a little more time to learn as a team."
The Scuderia now has a year to do this, then Leclerc dares the next attack on victory at the Monaco GP – but only if the contract with the traditional GP is extended.

Formula 1 on TV
In 2022, Formula 1 will run on Sky. Last year, the broadcaster introduced a new TV channel especially for the premier class: Sky Formula 1. Here there is motorsport 24 hours a day. All practice sessions, all qualifying sessions, all races are always live and without commercial breaks. In addition, Sky also broadcasts the support races Formula 2, Formula 3 and the Porsche Supercup. Historical races and special programs are also on the programme.