Cars
Formula 1: Ferrari counterfeit confiscated at the border
The Italian customs officers were amazed! On the border between Italy and Switzerland, a 1975 Ferrari by Niki Lauda went online last week – but the red racer was a fake!
The details: The Italian authorities found what they were looking for at the Chiasso crossing near Como. The illegal copy of the Lauda Ferrari was seized in the van of an Italian construction company.
Explosive: The fake looks like the real Ferrari 312T from 1975 in photos. Niki Lauda took it to his first world title as a team-mate of the Swiss Clay Regazzoni.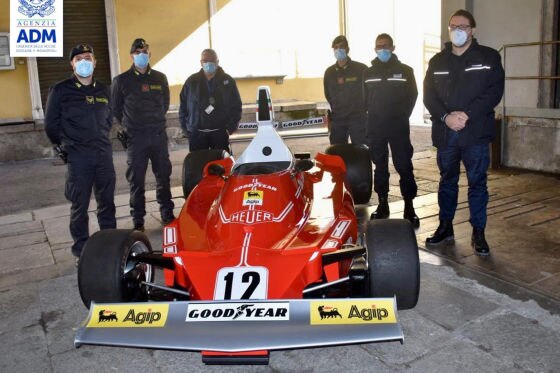 The racing car was apparently intended to be exported to Switzerland and, according to the owner, used there as a simulator. In the customs papers, the Ferrari was described as a "fiberglass show car".
Logical: The customs officers were suspicious of the low declared value and the construction company's transporter and confiscated the replica. There is now a complaint for counterfeiting, trading and selling counterfeit branded products.
But how did the action get public? After their work, the Italian customs officers posed next to the Ferrari and posted the photo on their Facebook page. Italy is and will remain a Ferrari country!
Formula 1 on TV
Formula 1 will run at Sky in 2021. The station is setting up its own TV station for the new era: Sky Formula 1. Here there is motorsport 24 hours a day. All training sessions, all qualifying sessions, all races always live and without commercial breaks. Sky also broadcasts the Formula 2, Formula 3 and Porsche Supercup races. The program also includes historical races and special programs. You can find more information here