Cars
Formula 1 – Ferrari: Defective engine is disassembled
Three Verstappen wins in a row, three hangovers at Ferrari. After the successes in Bahrain and Australia, things are no longer going smoothly at the Scuderia. Max Verstappen's victory at the Spanish GP in Barcelona has thrown the traditional team from Maranello back to second place in the Constructors' Championship for the first time. The Italians are now 26 points behind.
Dramatic: Charles Leclerc was in the lead when his drive unit lost power. "It was a sudden problem," reveals team boss Mattia Binotto. "We heard from Charles on the radio and no explanation yet. We are sending the engine to Maranello today and will disassemble it tomorrow."
But despite the disappointment, Ferrari doesn't want to hang their heads. "Of course we are disappointed, but not frustrated," emphasizes Binotto. "We have a good package, the update worked. And when it does that at a track like Barcelona, ​​that's a good thing. We have to look ahead and we're optimistic. The World Cup is still long."
The race director also sees Leclerc's reaction to the failure as positive. The Monegasque consoled his mechanics and didn't say a word of criticism. Binotto: "He shook hands with all the mechanics. That is a strong message and shows his great personality."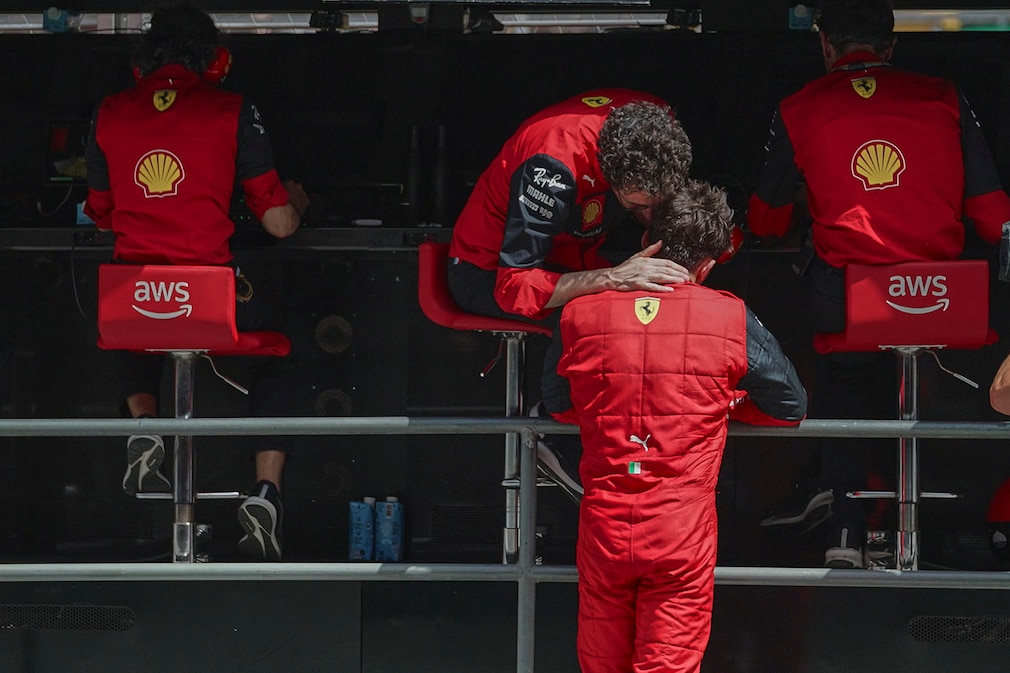 The World Cup runner-up still believes in his chance: "It would have been difficult for Red Bull to get me," says Leclerc confidently. "We had the race under control." The Monegasque remains positive for the future: "Everything always balances out over a season."
Leclerc's teammate Carlos Sainz has to think more. The Spaniard made his fourth mistake in the last four GPs. A gust of wind caught him in turn four. The result: a spin. After all, he finally drove up to fourth place.
Binotto protects his number two: "I wouldn't call Sainz problems. Keeping up with Charles isn't easy. He is still in the process of adapting to the new car, which is difficult for him to drive. He was a fighter today and I want to see that."
One thing is certain: The whole team now has to fight in order not to lose touch with Red Bull.

Formula 1 on TV
In 2022, Formula 1 will run on Sky. Last year, the broadcaster introduced a new TV channel especially for the premier class: Sky Formula 1. Here there is motorsport 24 hours a day. All practice sessions, all qualifying sessions, all races are always live and without commercial breaks. In addition, Sky also broadcasts the support races Formula 2, Formula 3 and the Porsche Supercup. Historical races and special programs are also on the programme.