Cars
Formula 1: Ferrari dominates first practice session
Ferrari dominates the first Formula 1 practice session for the Spanish Grand Prix. World Championship leader Charles Leclerc ended Friday's session 0.079 seconds ahead of his Spanish team-mate Carlos Sainz. World champion Max Verstappen is third in the Red Bull. The Dutchman is 0.336 seconds behind Leclerc on the Circuit de Catalunya.
Sebastian Vettel is 16th in the Aston Martin, Mick Schumacher steers his Haas racing car in 15th place. However, the two Germans are already more than two seconds behind the leaders.
Vettel and his Canadian teammate Lance Stroll are making their debut in a heavily revised Aston Martin that looks strikingly similar to the Red Bull. An investigation by the FIA ​​comes to the conclusion that everything is legal after a request from Red Bull.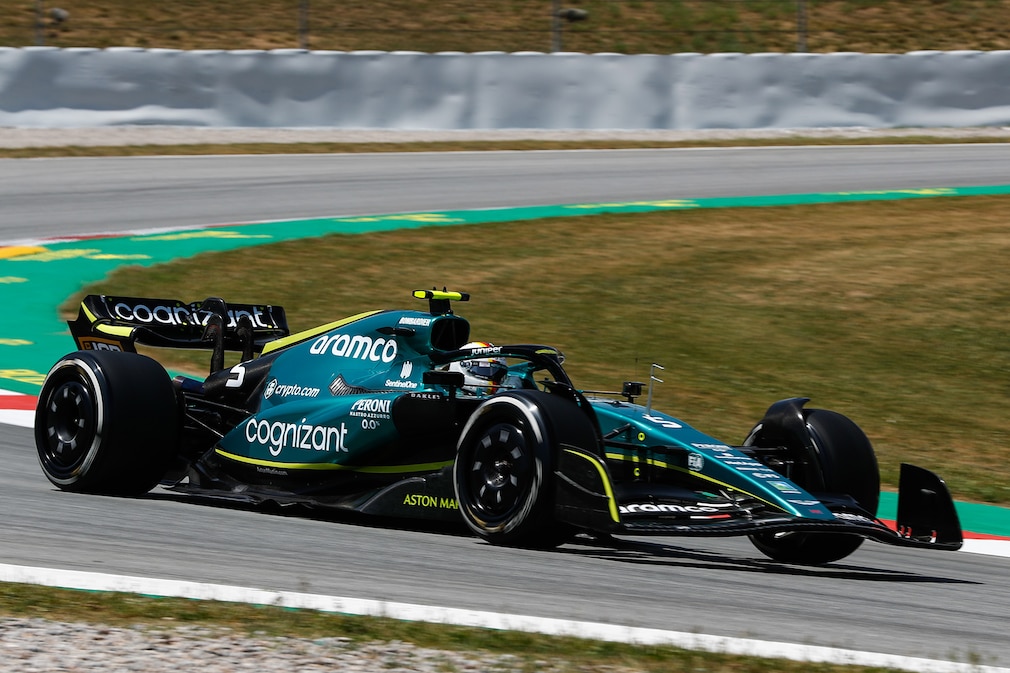 The Austrians hardly changed their RB18 for the Spanish GP on the outside, but lost another four kilos. "My car was a bit too fat, it had to lose weight," laughs Verstappen. The Red Bull should now have reached the minimum weight of 798 kilos.
In contrast to Red Bull, Ferrari presents itself with a completely new underbody and wants to expand the recently shrunken lead over Verstappen. Before the sixth round of the season on Sunday (3 p.m. / Sky), Leclerc leads the defending champion by 19 points.
Formula 1 Spanish Grand Prix
1. Free Practice
1. Charles Leclerc (Monaco) – Ferrari 1:19.828 mins
2. Carlos Sainz Jr. (Spain) – Ferrari +0.079s
3. Max Verstappen (Netherlands) – Red Bull +0.336
4. George Russell (Great Britain) – Mercedes +0.762
5. Fernando Alonso (Spain) – Alpine +0.940
6. Lewis Hamilton (Great Britain) – Mercedes +0.983
7. Lando Norris (Great Britain) – McLaren +1.451
8. Pierre Gasly (France) – Alpha Tauri +1.594
9. Daniel Ricciardo (Australia) – McLaren +1.909
10. Yuki Tsunoda (Japan) – Alpha Tauri +1.986
11. Esteban Ocon (France) – Alpine +2.063
12. Lance Stroll (Canada) – Aston Martin +2.092
13. Robert Kubica (Poland) – Alfa Romeo +2.147
14. Kevin Magnussen (Denmark) – Haas +2.261
15. Mick Schumacher (Gland/Switzerland) – Haas +2.318
16. Sebastian Vettel (Heppenheim) – Aston Martin +2.336
17. Valtteri Bottas (Finland) – Alfa Romeo +2.786
18. Nyck de Vries (Netherlands) – Williams +3.092
19. Nicholas Latifi (Canada) – Williams +3,183
20. Jüri Vips (Estonia) – Red Bull +4.310

Formula 1 on TV
In 2022, Formula 1 will run on Sky. Last year, the broadcaster introduced a new TV channel especially for the premier class: Sky Formula 1. Here there is motorsport 24 hours a day. All practice sessions, all qualifying sessions, all races are always live and without commercial breaks. In addition, Sky also broadcasts the support races Formula 2, Formula 3 and the Porsche Supercup. The program also includes historic races and special programs.