Cars
Formula 1: Ferrari leads the breakdown statistics
You can't win a world championship with this statistic: Ferrari leads the breakdown statistics of Formula 1. No team completed as few race kilometers in 2022 as the traditional team (5260). There are six failures. In the last nine races, at least one Ferrari driver had to retire early five times. Most recently, Carlos Sainz's Ferrari burned down spectacularly in Austria.
Team boss Mattia Binotto admits: "Having so many technical problems is a bit worrying." His explanation: "Last year we achieved huge leaps in performance with the hybrid system and this winter with the engine. As for durability, it looks like we're paying a bit of the price now."
Means: Ferrari has opted for more power and accepted reliability problems. After all, nothing more can actually be developed on the engine – with the exception of adjustments that serve to improve reliability.
threaten to be withdrawn
But once Ferrari builds and uses a new, more durable engine, drivers will have to move down the grid. Because only three drives are allowed per year and car. Carlos Sainz has already used the third drive unit, Charles Leclerc is already driving with engine four – and therefore had to tackle the Canadian GP from the very back.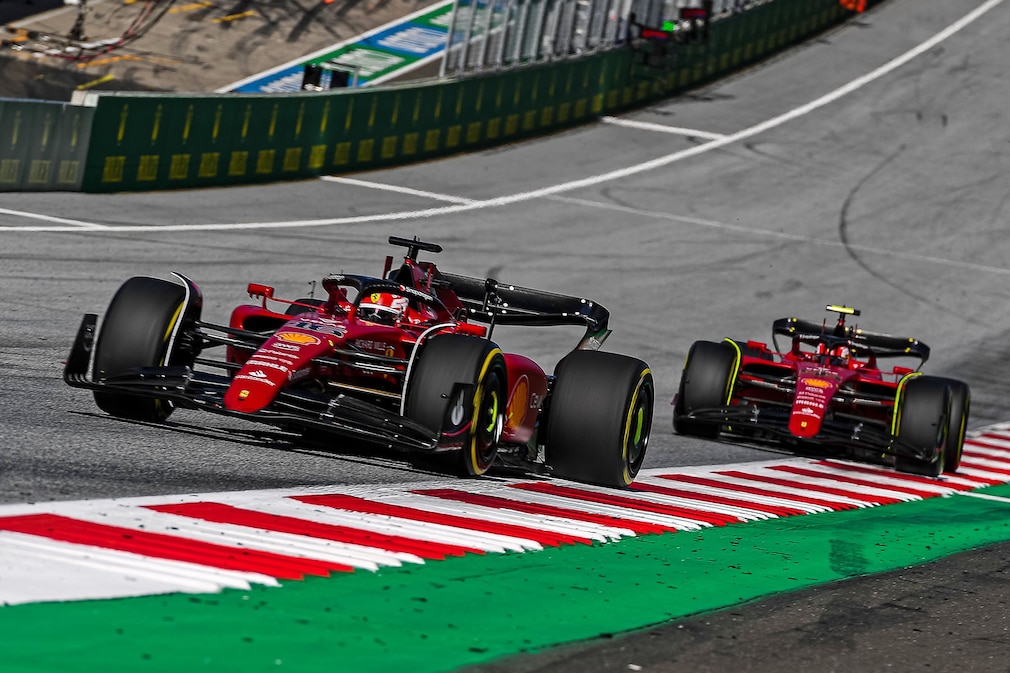 The customer teams also show how brutal the problem is: Alfa Romeo, Haas, Ferrari – all teams with Ferrari engines are at the bottom in the reliability statistics. Of the 36 failures so far in the 2022 season, 17 are attributable to a Formula 1 racer with a Ferrari engine in the rear.
The misery for Ferrari began in Spain when the turbo failed at Leclerc. Before that, Sainz had to cope with two failures – but they weren't of a technical nature. In Australia he spun off the track, in Imola he retired at the start after a collision. The low point in Azerbaijan: Four Ferrari-powered racing cars failed. With Sainz, the hydraulics were to blame, with Leclerc, the combustion engine. In Austria, too, it was a spectacularly ruptured power unit that stopped Sainz.
Red Bull solved problems
At first it looked like Ferrari was the reliable car and Red Bull had technical problems. After the Australian GP, ​​championship leader Max Verstappen was 46 points behind Leclerc and said at the time: "To catch up, I need 46 races." Now, after eleven Grands Prix, he is 38 points ahead.
In contrast to Ferrari, Red Bull got all the problems under control quickly. In Bahrain, a vacuum in the petrol tank caused both cars to retire. A fuel line burst in Australia. All little things. The problems with the DRS – the adjustable rear wing flapped on the straights – are also fixed.
The 2022 World Cup will also be decided on reliability. And everything is going well for Red Bull at the moment.
Most race kilometers in 2022
1. McLaren Mercedes 6367
2. Aston Martin Mercedes 6310
3.Mercedes 6264
4. Alpine-Renault 6095
5. Red Bull 5970
6. Alpha Tauri – Red Bull 5840
7. Williams Mercedes 5822
8. Haas-Ferrari 5586
9. Alfa Romeo Ferrari 5349
10.Ferrari 5280