Cars
Formula 1 – Ferrari with a special color: Schumacher criticizes the team boss
The Autodromo Nazionale di Monza is celebrating its 100th birthday – and Ferrari is celebrating this weekend. For the anniversary of the race track and for its own 75th birthday, the Scuderia is appearing in new colors.
In addition to the traditional red, part of the F1 75 is painted yellow. The racing suits and T-shirts of drivers Charles Leclerc and Carlos Sainz are also bright yellow.
Background: Yellow is not just any color in Ferrari's history. It's the keynote in the coat of arms of Enzo Ferrari's birthplace, Modena, which is why it adorns the Prancing Horse logo – and this weekend also the front wing, halo guard and bonnet.
However, Ferrari has little chance of winning in Monza. "We have to be honest, it's not our best track on paper," admits Charles Leclerc, who won the Italian GP in 2019. However, with a deficit of 109 points on Max Verstappen, he only has theoretical chances in the current world championship fight "I've become more patient," he admits.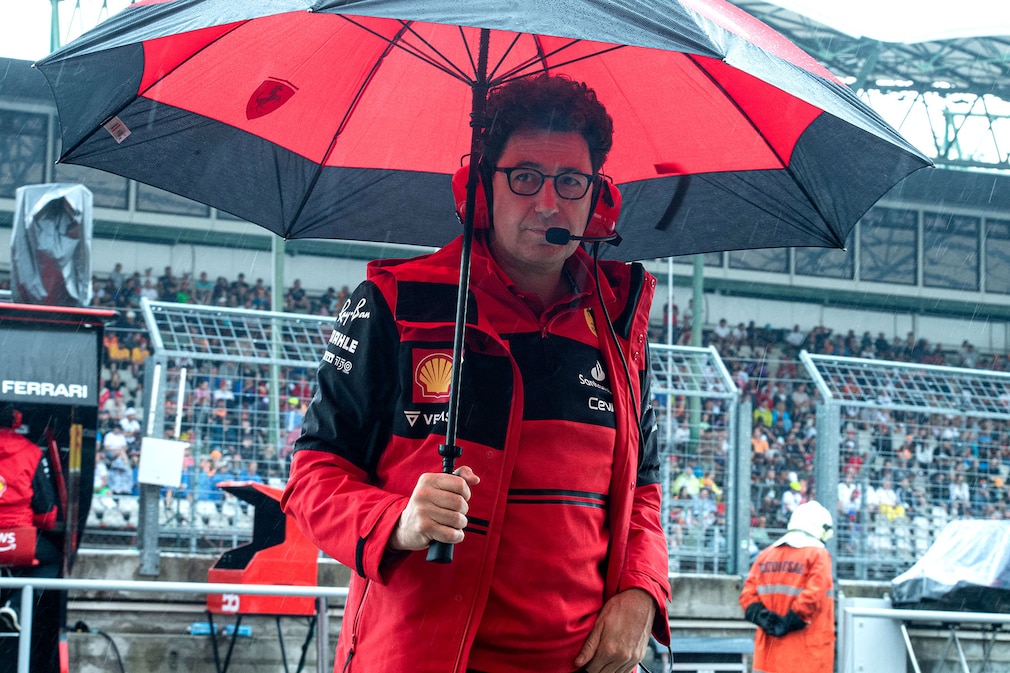 Apparently also with his team boss. After a season full of bankruptcies, bad luck and breakdowns, Mattia Binotto is the focus of criticism. "If I were his boss, I wouldn't understand," says Ralf Schumacher after the botched pit stop at Carlos Sainz in Zandvoort on Sky. "Mistakes still happen and Ferrari is developing backwards. The core problem: At the beginning of the year they didn't do anything with the strong package, now they don't learn from mistakes. As a boss, I would question that."
Binotto's rescue: Ferrari CEO Benedetto Vigna, who studied physics, seems to have little interest in the passion surrounding the racing department.
However, the team boss and his top stars will not be lacking in support in the temple of pace in Monza. Leclerc: "The Tifosi are happy when you are and sad when you are sad. You don't feel alone."