Cars
Formula 1: FIA wants to prevent hobbling, disadvantage for Mercedes?
Safety first: After the ordeal of Mercedes star Lewis Hamilton in Baku, the world automotive association FIA wants to stop the hopping of the cars on the straights in the future, which is painful for drivers.
"In a sport where competitors ride at speeds in excess of 300km/h, we believe that a rider's entire concentration should be focused on the riding and that any excessive fatigue or pain a rider may experience lead to a loss of concentration and could have significant consequences," says a statement from the FIA.
The rule-keepers are reacting primarily to the lawsuits from Mercedes, whose silver arrow is most affected by the phenomenon. But did the team end up punishing themselves?
In the camp of opponents Red Bull, the calls for less bouncing cars were interpreted as a political instrument, for example to increase the ground clearance of ALL teams. That would have reduced the so-called porpoising – and missed the W13 a decisive leap in performance.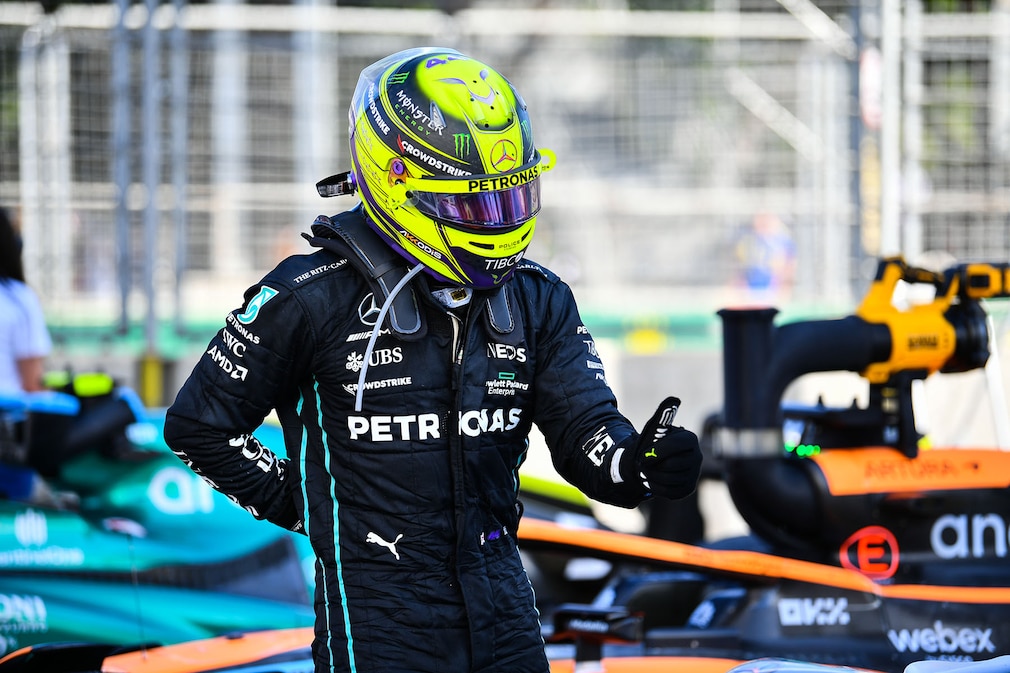 The FIA ​​​​reacts now – but differently than hoped!
A technical guideline with two immediate measures was issued ahead of this weekend's Canadian GP. Point one: The wear and tear of the underbody planks is checked more closely than before. Point two: The FIA ​​wants to develop a calculation model of how much the cars are allowed to vibrate – and what level of oscillation is no longer acceptable. That should come into play from the next race at Silverstone.
And it works like this: In the future, the teams will be informed of a limit that they have to comply with in qualifying and the race. If they don't, there are penalties. Alternatively, the floor height can be forced to be raised by ten millimeters.
The problem for Mercedes: The dominators of recent years could have put themselves in an even more difficult situation. Because the Silver Arrow in particular suffers extremely from the bouncing caused by the ground effect of the cars. Any countermeasures that the Brackley team will have to take in the future should slow down the Silver Arrow.
On the other hand, the new regulation is an advantage for Red Bull. The racing car of Max Verstappen and Sergio Perez hardly bounces compared to World Cup rival Ferrari. Red Bull will have little or no need to adjust the set-up of the RB18 in the future.
Rules that prevent the dreaded jumping are only to be developed for 2023. The FIA ​​​​has already announced a technical meeting with all Formula 1 teams "to define the measures that will reduce the tendency of cars to be exposed to such phenomena in the medium term."