Cars
Formula 1 final: Verstappen secures Schumacher's record
Heartbeat finals in Formula 1! Max Verstappen (24) crowns himself the new world champion in Abu Dhabi. The tension in the last few minutes of the race was hard to beat. Only in the last of 1294 rounds in 2021 did the 24-year-old Dutchman secure the World Cup trophy by overtaking Hamilton, who had been the leader until then. The 36-year-old Mercedes driver cannot outdo Michael Schumacher's seven world titles.
"I'm speechless," says Verstappen happily. "As a child, it was always my dream to one day stand on the podium as world champion and hear my anthem. It would not have been possible without my father. I also don't know what to say about Checo (Perez; d. Ed.). He got his heart out of his body. An incredible teammate. I love my team and they know it. It can stay that way for ten, fifteen years. Thanks to Christian (Horner) and Helmut (Marko), who put their trust in me in 2016. "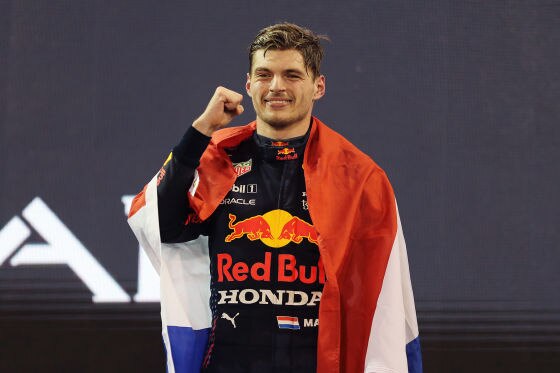 With the triumph of Verstappen, an era also ended on Sunday at the Yas Marina Circuit. For the first time since 2014, no Mercedes driver has won the World Cup. "Congratulations to Max and his team," says Hamilton. "That was one of the most difficult seasons. We gave everything, in the end it wasn't enough. "
At first it didn't look good for the Flying Dutchman. Verstappen loses the start against Hamilton. Even a counterattack at the end of the long straight does not succeed. As a result, Hamilton can break away. Even when Red Bull winger Sergio Perez slows the Briton and takes eight seconds off his hands, Verstappen can't keep up.
But then the spectacular turnaround five laps before the end. Williams driver Nicholas Latifi crashes into the gang after a duel with Mick Schumacher. The safety car comes on the track and Verstappen to change tires. Red Bull straps on Verstappen soft tires, while Hamilton has to go into the last lap with his old, hard tires.
It comes as it has to: Hamilton defends himself with hands and feet, but he cannot hold Verstappen on the last lap.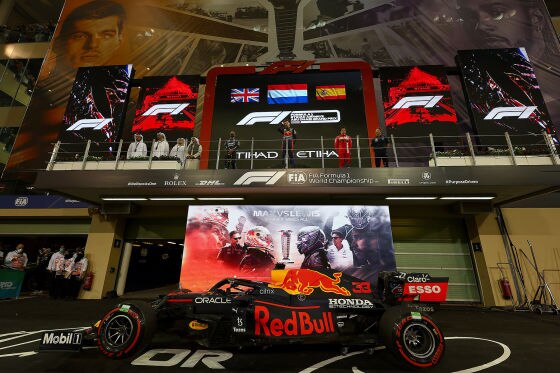 For the Dutchman himself, it is a childhood dream come true. The son of the former driver Jos Verstappen entered Formula 1 at the age of 17 and was hailed as a talent of the century. In 2016 in Barcelona, ​​at 18 years and 228 days, he became the youngest ever GP winner.
At Mercedes, on the other hand, they get annoyed with race director Michael Masi. The FIA ​​man initially did not want the lapped cars to be overtaken in the safety car phase. That would have helped Hamilton. But Red Bull made Masi aware of the mistake. The race director then established the correct order. Hamilton turned into the last lap before Verstappen – and then could not hold the new world champion.
Carlos Sainz finished third in a Ferrari. Sebastian Vettel lands in eleventh place in the Aston Martin, Haas driver Mick Schumacher turns 14.
Kimi Raikkonen's farewell was even quieter than expected. After a brake defect and a slight contact with the boards, the Finn had to park his Alfa Romeo after not even half of the race distance.
It was his 349th and last Grand Prix. To say goodbye, his wife Minttu and their two children had also traveled to the United Arab Emirates. Raikkonen's greatest success was winning the 2007 world championship in a Ferrari.

Carlos Sainz finished third in a Ferrari. Sebastian Vettel lands in eleventh place in the Aston Martin, Haas driver Mick Schumacher turns 14.
Formula 1 Grand Prix of Abu Dhabi
Result
1. Max Verstappen (Netherlands) – Red Bull 1:30: 17.345 hours
2. Lewis Hamilton (Great Britain) – Mercedes +2.256 sec.
3. Carlos Sainz Jr. (Spain) – Ferrari +5.173
4. Yuki Tsunoda (Japan) – Alpha Tauri +5,692
5. Pierre Gasly (France) – Alpha Tauri +6,531
6. Valtteri Bottas (Finland) – Mercedes +7.463
7. Lando Norris (Great Britain) – McLaren +59,200
8. Fernando Alonso (Spain) – Alpine +1: 01.708 min.
9. Esteban Ocon (France) – Alpine +1: 04.026
10. Charles Leclerc (Monaco) – Ferrari +1: 06.057
11. Sebastian Vettel (Heppenheim) – Aston Martin +1: 07.527
12. Daniel Ricciardo (Australia) – McLaren + 1 round.
13. Lance Stroll (Canada) – Aston Martin + 1 rd.
14. Mick Schumacher (Gland / Switzerland) – Haas + 1 round.
15. Sergio Perez (Mexico) – Red Bull + 3 rounds.
Failures:
Nikita Masepin (Russia) – Haas not run
Kimi Raikkonen (Finland) – Alfa Romeo (26th round)
George Russell (Great Britain) – Williams (27th round)
Antonio Giovinazzi (Italy) – Alfa Romeo (34th round)
Nicholas Latifi (Canada) – Williams (51st rd)