Cars
Formula 1: Finally in front of Verstappen: The long way of Carlos Sainz
The Formula 1 adventure begins together for Carlos Sainz Junior and Max Verstappen at the Australian GP 2015, as teammates they debut for Toro Rosso. It's been more than seven years and 150 Grand Prix: Verstappen has since had a world title, 26 GP victories and 15 pole positions, while Sainz has three zeros in the history books – until this Saturday in Silverstone. .
In the rainy qualifying session for the British GP, the Spaniard finally got ahead of his all-time rival from Holland and can step out of his shadow. That also commands respect from Red Bull team boss Christian Horner: "Congratulations to Carlos. He's always been a demon in the wet. Even when he was a junior driver with us, he was always very strong in these conditions," recalls Horner.
One of many reasons why Sainz, as the newly crowned champion of Formula Renault 3.5, gets his F1 opportunity and why the new Sebastian Vettel should become the figurehead of Red Bull's youth development program. But then Verstappen, who is three years younger, comes on the scene and makes life difficult for the Spaniard in the youth team: Although Sainz is usually on an equal footing with the child prodigy during their time together in Toro Rosso, he is not faster.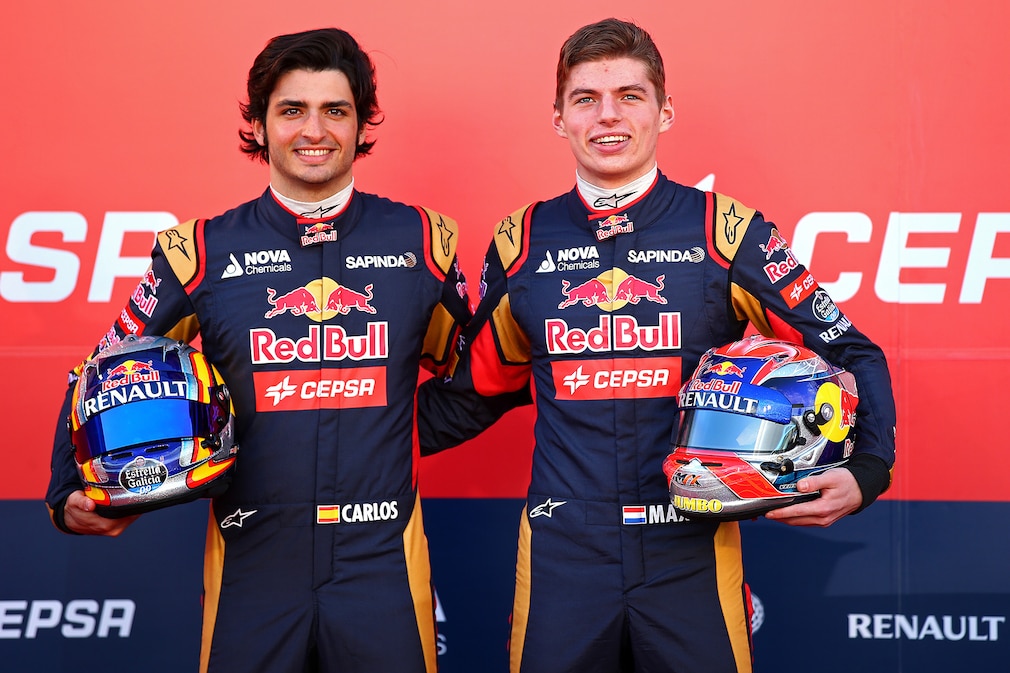 Red Bull Motorsport Director Helmut Marko, who has always been in charge of the team's driver decisions, reveals in an interview in 2021: "Sainz was just unlucky to meet Verstappen at the crucial moment." For the Austrian it was "right away to see that he was super fast. He was almost at the same level as Verstappen. Almost. But when we had the choice between Verstappen and Sainz, it was clear."
While Verstappen is promoted to Red Bull after less than a year and a half and wins his first Grand Prix there (Barcelona 2016), Sainz is denied promotion to the top team. Via intermediate stops at Renault (2017-2018) and McLaren (2019-2020), he finally ended up at Ferrari for the 2021 season.
In the transition year before the rule changes, Sainz initially needs patience at the Scuderia, but his debut in Maranello is going well: As fifth in the World Cup, he surprisingly leaves behind Charles Leclerc, who is already established in the team. With the resurrection of Ferrari as a top team, Sainz will have a winning car under him for the first time in 2022.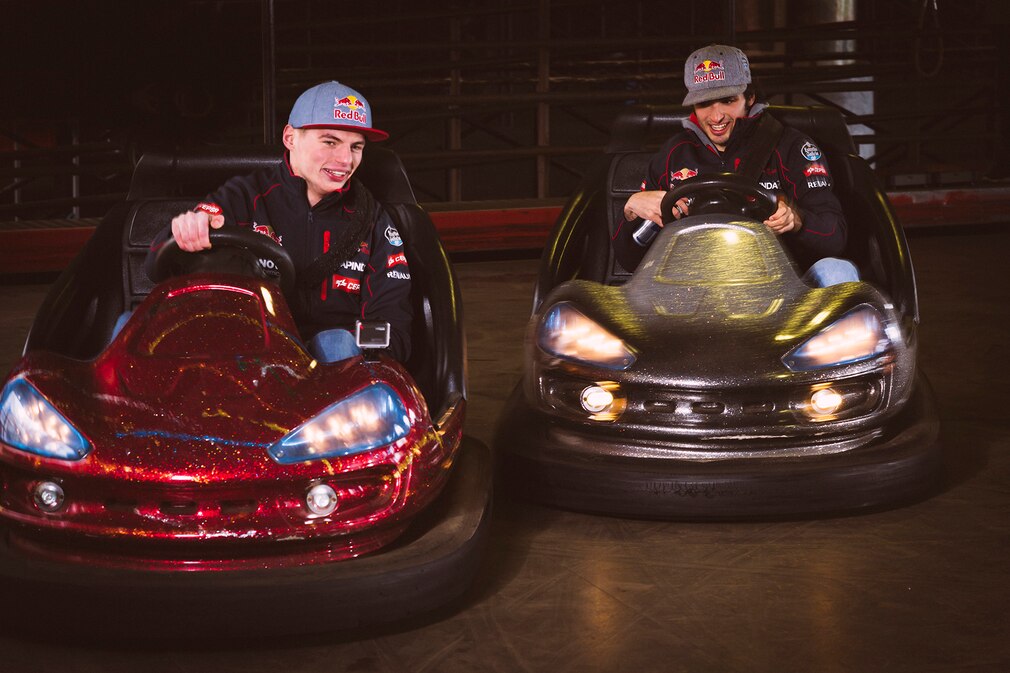 But the races are won by others, first and foremost team-mate Leclerc: The Monegasque wins two of the first three races of the season, while Sainz is less able to cope with the pressure and makes too many mistakes in the early stages of the year. Although the Spaniard's World Cup train seems to have left early, Ferrari extended his contract early at the end of April. Since then, the form curve of the 27-year-old has been on the up again.
Ferrari team boss Mattia Binotto is also happy about this: "The pole today was well-deserved. Carlos feels more and more comfortable with our car and recently had a good weekend in Canada," commented the Italian on Saturday. Binotto knows: "When you feel more comfortable, you also become calmer. You could see that today. Despite difficult conditions, he remained calm and was therefore there at the right time."
Sainz confirms his new approach: "With so much water, it's always difficult to keep the car on the track. In some places you have to hold back and give yourself some leeway," says the Spaniard and adds: "It has That's why it sometimes didn't feel so fast today, but that's exactly what paid off."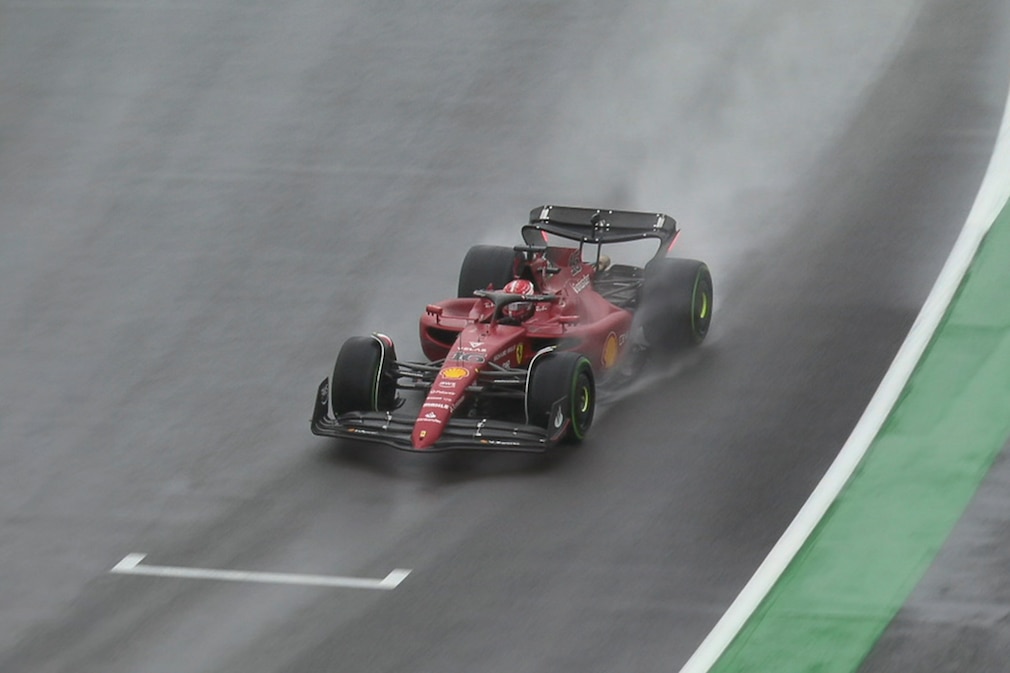 Because while Sainz steers flawlessly through the puddles in Silverstone, both Verstappen and Leclerc want too much and both spin at the decisive moment in Q3.
Team boss Binotto is proud of his protégé: "The fact that things didn't go that well for him in Canada in qualifying under very similar conditions was also decisive. Carlos dealt with why that was the case and learned from it. He is a very good learner and got better." Overall, Binotto believes: "The race in Canada (second place; ed.) was important for him. It gave him back the confidence that he is fast." So has Sainz finally tied the knot in Montreal?
If it's up to the Ferrari star, that's already happened: "Monaco, Baku and Canada were three weekends that were a step better than Barcelona, ​​for example," says Sainz. But he also admits: "Before Silverstone, that was my biggest doubt because the track here is very similar to Barcelona. But I was still able to convert that feeling into good pace today." If Sainz can do that again on Sunday, he might be able to catch up with Verstappen in the next stats…