Cars
Formula 1 – First sprint of the year: This is new in Imola
Double action in Formula 1 again this weekend. The Emilia Romagna GP in Imola hosts the first of three sprint races of the 2022 season. On Saturday at 4:30 p.m., the 20 Formula 1 racing cars will be at the start to hunt for a starting place for the main race on Sunday.
In addition to Imola, the Mini GP will also take place in Spielberg (Austria) and Sao Paulo (Brazil) this year. They were introduced in 2021 to bring more driving action on the racetrack and thus excitement into a weekend.
After the first three test sprints in Silverstone, Italy and Brazil, the Formula 1 makers have tweaked the details again. These are the changes:
How many points are awarded?
The top eight of the sprint now get points. The winner can look forward to eight additional points, the second to seven, the eighth to one. The sprint should be upgraded and overtaking maneuvers should be rewarded more. In 2021, only the first three pilots were rewarded with points.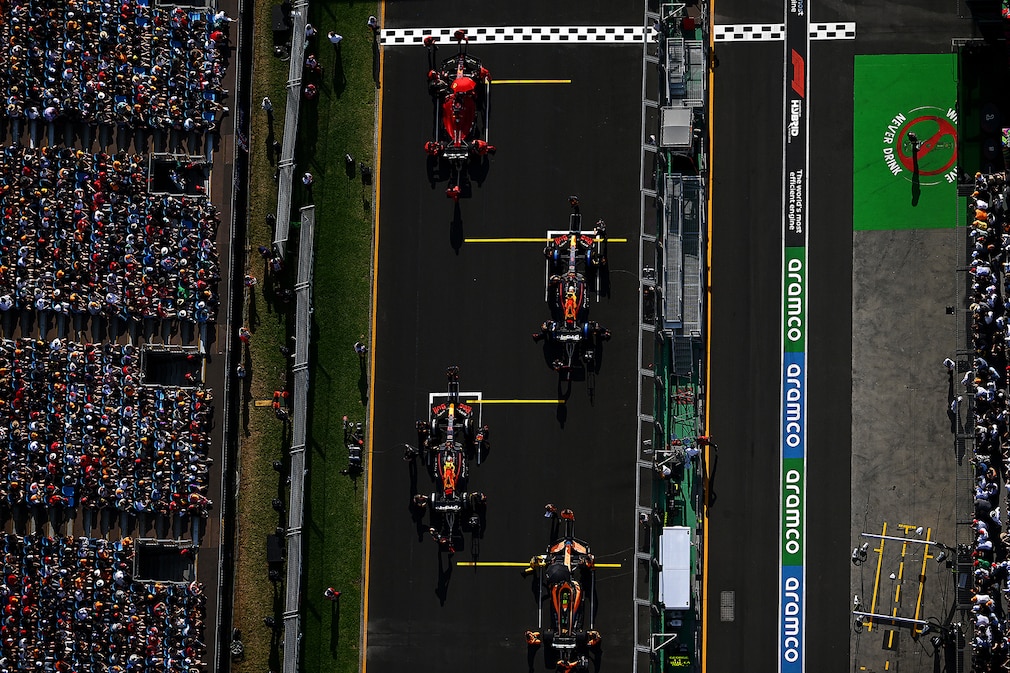 Who gets pole position?
It was one of the big excitements of the past season: The pole position also went to the winner of the sprint race in the official statistics. It is actually always associated with the fastest lap time of the weekend. That's why Formula 1 is now doing the role backwards. The winner of qualifying on Friday gets the official pole.
Who pays for the sprint party?
As in the previous year, a budget limit ($142 million) will apply in 2022. But for each sprint race, the teams are allowed to spend $150,000 more. If one of the two cars in a team retires, an additional $100,000 is allowed.
How is the schedule changing?
Due to the sprint, a training session on Friday will be omitted. The Emilia Romagna GP schedule is as follows:
Friday April 22:
1:30 p.m.: Free practice
5 p.m.: Qualifying
Saturday April 23:
12.30 p.m.: Free practice
4:30 p.m.: Sprint
Sunday April 24:
3 p.m.: Race
Who is the sprint king so far?
Both Max Verstappen and Valtteri Bottas have cleared a total of seven points in the previous sprints. But: While Verstappen "only" got one win, Bottas was on the top of the podium twice. Alone: ​​Whether he can defend his record in the Alfa Romeo is questionable.

Formula 1 on TV
In 2022, Formula 1 will run on Sky. Last year, the broadcaster introduced a new TV channel especially for the premier class: Sky Formula 1. Here there is motorsport 24 hours a day. All practice sessions, all qualifying sessions, all races are always live and without commercial breaks. In addition, Sky also broadcasts the support races Formula 2, Formula 3 and the Porsche Supercup. The program also includes historic races and special programs.